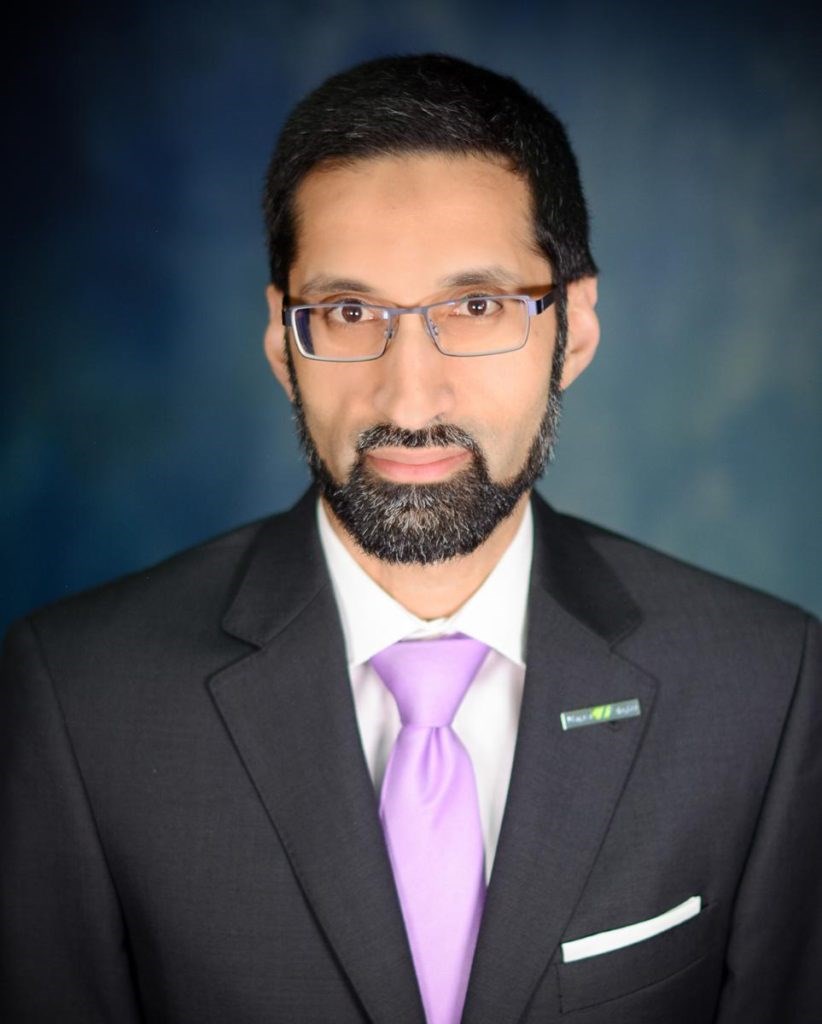 As COVID infections surge in Niagara and across Ontario — Premier Doug Ford is calling the current wave of omicron "a tsunami" — the real numbers are likely much greater than being reported.
While there were 492 new cases reported in Niagara Monday and 4,405 active cases — 165 in Niagara-on-the-Lake — Dr. Mustafa Hirji, Niagara's acting chief medical officer of health, said although it's hard to get a good sense of the true numbers, with the rapid spread of the omicron variant and a limited capacity for testing, "it's probably at least two or three times higher, if not several times higher."
The province announced new restrictions Monday to be enacted Wednesday, weeks too late, said Hirji, calling the measures reactive rather than proactive, and suggesting the delay "has allowed the virus to disrupt our economy, instead of being able to proactively address it."
Hirji disagreed with what he called the defeatist attitude of those who say it's inevitable they'll get COVID as the omicron variant races across the community, so why bother with restrictions. He cited other countries that have quickly moved to restrictive measures and managed to blunt the omicron effect.
Canada could have done the same, but although that hasn't happened soon enough, he said, we need to be concerned abut hospital and intensive care unit admissions.
The hope that we could at least keep the number of people requiring hospitalization low "was overly optimistic," as the lag of new infections sending people to the hospital is starting to catch up. Although intensive care admissions are not rising as quickly, that could change within the next week or two, he said.
He advised we buy some time by getting first, second and booster vaccinations, for all eligible ages, avoiding large gatherings, or any gathering that isn't essential; staying outdoors if possible or if gathering inside, making sure it's in a well-ventilated area; wearing good-quality masks; and doubling down on physical distancing.
While Niagara has been administering about 2,000 vaccinations daily, that is ramping up to about 7,000, including those offered in public health clinics, and by primary care physicians and pharmacies. New appointments are being offered daily, and those hoping to book one should check the provincial online booking portal in the evening and again in the morning.
Schools are essential, he said, and "unfortunately will be delayed in re-opening," even after trying to do everything possible to keep them safe, with measures that worked relatively well. But with cases spreading quickly, schools are not going to be as safe as they were, and in the coming weeks, hopefully measures can be put in place to make them safer, "including closing other places," Hirji said.
Schools are scheduled to begin a week of virtual learning in Niagara Jan. 10, with a return to classrooms Jan. 17.
Hirji is recommending more vaccinations for students; limiting class sizes, perhaps by offering the choice of virtual learning; providing good-quality masks; and hepa filters in every classroom. He also said he would favour limiting parents' ability to choose for their kids not to wear masks, with exceptions for health reasons.
Hirji suggested that in the future, the province should look at including COVID vaccinations with others mandated in schools, such as measles and mumps. It would not be intended to prevent attendance for those unvaccinated, he said, but would provide a record of students who are unvaccinated, should an outbreak occur.