With the Central Community Church under construction in Niagara-on-the-Lake two years behind schedule, and as much as $2 million over budget, selling off six and a half acres of land at the back of its York Road property is essential in order to complete the 80,000 square foot building.
There have been unexpected construction delays due to COVID, and large additional expenses to accommodate town requirements and get a building permit, such as a left-hand turn lane on York Road, and increasing the size of a dry pond (temporarily storing collected stormwater runoff), explains Grant McArthur, church member and project manager for the facility. The cost of the building, originally estimated at $12 to $13 million, has increased by between 12 and 18 per cent.
"Whatever could go wrong, has gone wrong," he told councillors at Monday night's planning committee meeting.
The property at the back, bordering Westwood Court off Townline Road, was purchased six years ago, at the same time as the York Road site. McArthur says at the time it was thought the extra acreage could either provide some income for the church, or be sold to help finance the church and community centre project. With cost overages, now is the time to sell, and he has interested buyers.
Both the serviced Westwood Court property and the 21 acres at 680 York Road are zoned for light
industrial development, and to pave the way for the "triple A" purchasers, McArthur was hoping to have a tree "conundrum" cleared up.
There are about 280 trees on the Westwood Court lots, some or all of which might need to be removed to allow development to proceed, and he was
asking for permission to replant three trees for each one removed, rather than pay a cash-in-lieu price for each tree.
"This is a positive to us," he said of the potential sale, to help to finish all that is planned for the York Road community centre, including a day care, recreational facilities, and space for concerts and speakers. "COVID is going to pass, we are going to get somewhat back to normal, and we're going to want to do these things," he said.
Although councillors had some questions about the project, and were careful not to give the impression they were giving carte blanche to having all the trees removed, they voted to approve a motion by Lord Mayor Betty Disero, who had taken a tour of the church and community centre building and was impressed by what she saw.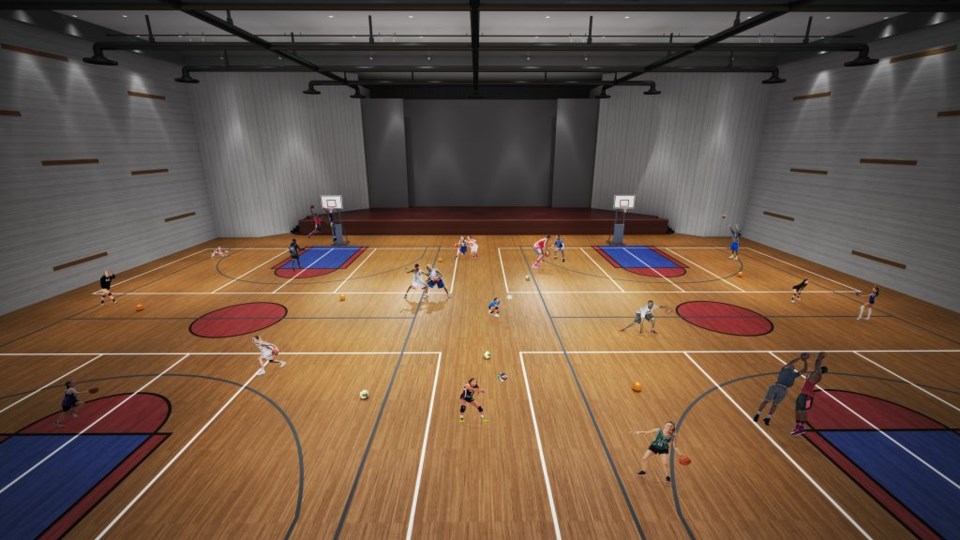 Councillors agreed that when a development application is submitted and approved for Westwood Court, the replacement of any removed trees at a ratio supported by the tree bylaw would be accepted instead of cash-in-lieu.
Although it was an unusual process, CAO Marnie Cluckie assured councillors it would serve the intent of the tree bylaw.
The York Road facility will replace the church's building on Scott Street in St. Catharines, which has been sold to help finance the new church, which has been designed to also operate as a day care service and community centre, with basketball and volleyball courts, a spectator area, and indoor soccer. McArthur says he has even been in touch with the NOTL Pickleball Club to see if they want court space.
On Saturday evenings, part of the facility will be converted to accommodate 1,800 people at two Sunday services — the church has more than 3,000 members, about 2,000 people attending weekly.