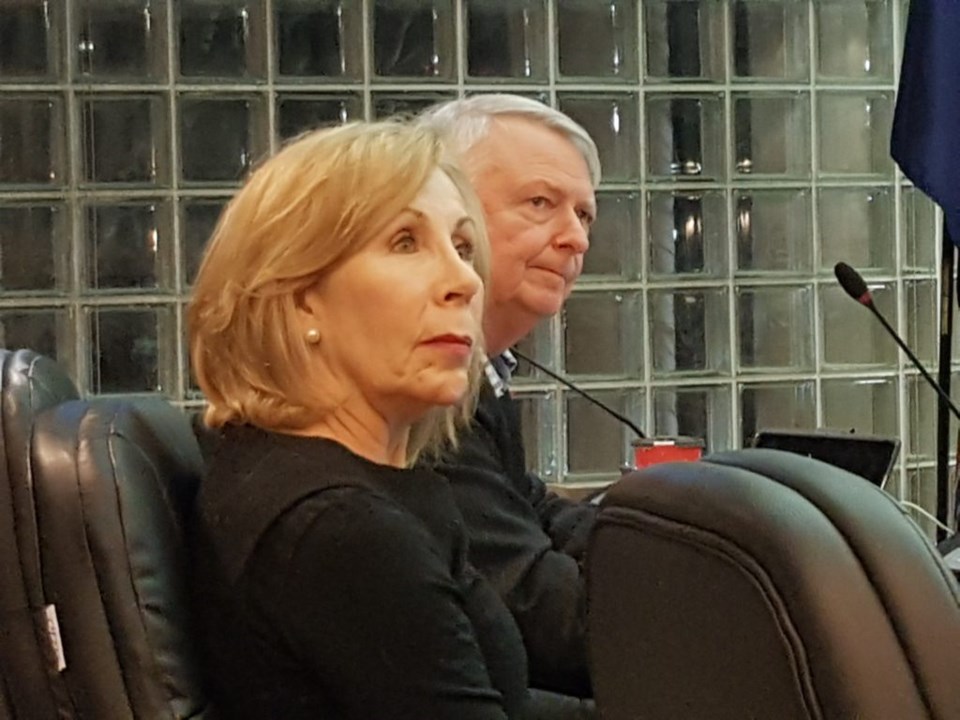 Niagara-on-the-Lake's councillors have agreed the Town should hold a workshop to give diverse community leaders a chance to be heard, and should also look at the diversity of town staff and steps that could be taken to improve it.
These decisions, supported unanimously by councillors, came in response to a statement made against racism by Counc. Stuart McCormack, who was explaining why he wouldn't sign last week's message from town council and staff denouncing racism. In his statement made to councillors Monday, he condemned racism in all forms, and said he believes the issue merits more discussion in council than the signing of a letter.
"We exist in a democracy which at its essence requires freedom of speech and open discussion. To fail to have that open discussion robs everyone of the opportunity to reflect and grow," he said.
The message released last week was signed by senior staff, and all councillors except McCormack.
In his statement, McCormack quoted human rights lawyer Anthony Morgan: "What we want is substance over symbols. We want the substance of your commitments." McCormack echoed that sentiment, adding action is required, and "merely expressing disapproval is inadequate."
His former law firm, he said, provided "training for unconscious bias, fostered leadership development and outreach to diverse communities, and worked continuously on enhancing inclusiveness and support for those communities in our working environment."
McCormack referenced a Law Society of Ontario report, with 13 recommendations to "build a community of support" and to "monitor and assess internal policies, practices and programs to promote diversity, inclusion and equality," as "obvious and substantive efforts not to simply recognize an issue, but more importantly to deal with it."
McCormack questioned whether the message from councillors and staff "was even the right first step."
The message says, "Perhaps more importantly, we must step away from our privilege and listen, and exercise silence to make way for the voices of Black people and people of colour."
If council wants to listen, McCormack suggested, "isn't it incumbent on us to first have their voices at the table for the purpose of crafting this type of message, and more importantly, the path forward?"
He also suggested there is not much evidence of diversity on council or town staff. "Surely this must change," he said.
"Diversity must never be an afterthought. It must be a thoughtful and purposeful approach to ensure that we get the right talent and the right mix of talent that will represent the Town."
McCormack said he has been subjected to "vitriolic" comments on social media as a result of his failure to sign the message, to which he did not respond.
He doesn't typically answer questions from the media, he said, but he did send a copy of the response he presented to councillors to local media outlets.
He put forward two motions, one that council ask the inclusivity committee to convene a workshop with members of council, staff, and diverse community leaders to give them the opportunity to be heard; the second, that town staff, in particular the head of human resources, be requested to provide a report to council "on the numerical extent to which the town staff is diverse, and advise on all steps the Town can take to improve its diversity, including but not limited to outreach and mentoring."
Lord Mayor Betty Disero said she has been in contact with the organizers and speakers of the peaceful protest held in town recently, offering them the opportunity to make a presentation to council. She said she felt bad she wasn't able to attend, because of the banning of gatherings of more than five people. The letter was what she had written to them, and was distributed to members of council and senior staff to sign "as individuals." She was pleased that so many were able to sign, she said.
Disero said she supported McCormack's motion to have a workshop with the inclusivity committee, but also hoped the organizers and speakers at the recent rally against racism would make their presentation to council.
Both of McCormack's motions passed with unanimous support.