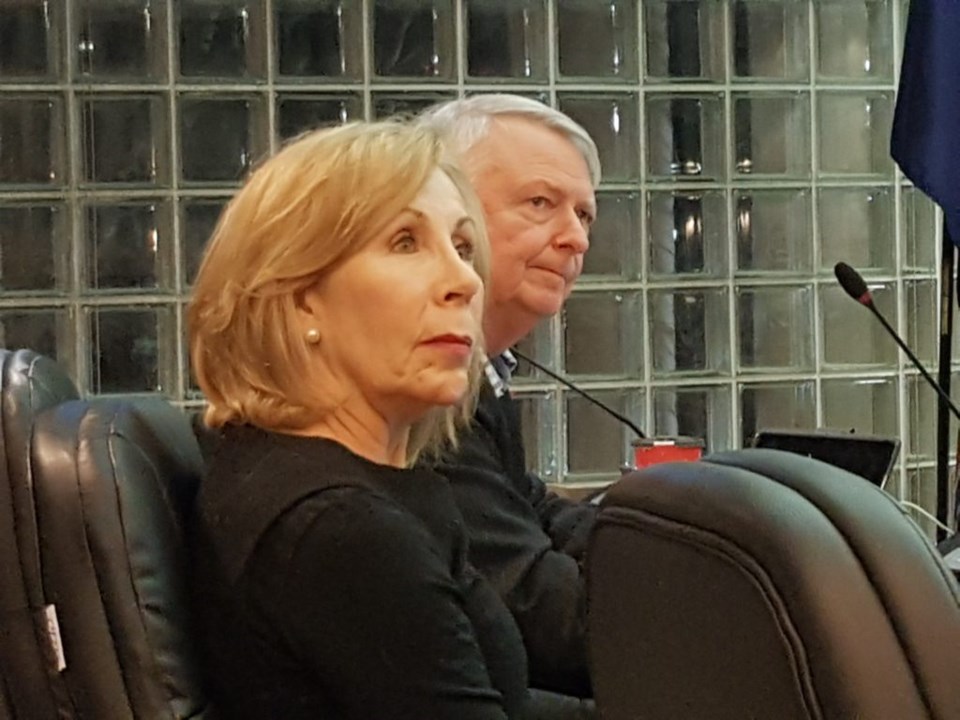 Stuart McCormack has resigned from Niagara-on-the-Lake town council, with a letter to council and the media explaining his position.
It comes as no surprise that there would be no further word from him for the media — he has made his position against talking to the media clear in the past.
In response to questions following the receipt of his letter, he says in an email, "at this time I prefer to let my resignation letter stand as my narrative on departure. Should an alternative narrative appear at some point, I will consider whether a further response is required."
His letter was sent on July 1.
He had signed in to the virtual special council meeting called June 26 to discuss the closure of Queen Street, but left before the voting took place.
In his letter, he says, "I believe that the residents of Niagara-
on-the-Lake deserve a well-functioning council, serving the residents who have given it their trust. Council must take its responsibility seriously to act, based on evidence and the best information available, solely in the interest of the residents for their common good. Council must safeguard the strong foundation NOTL has established, and create a framework for a strong future. I am convinced that any such framework, to be successful, has to be built on a foundation of fiscal responsibility, sound planning and vision."
He says he ran for council with a desire to work cooperatively with the mayor, the council and staff, "as a team to accomplish that mission of creating and achieving a strategic vision for this Town, and building the necessary sound financial foundation to support it."
He continues, "unfortunately, after more than two years in office, I believe that continuing on council is no longer viable for me. The direction that council is taking, and its process of decision-making underlying that direction, does not allow me to appropriately represent the interests of the residents who put their trust in me, and to contribute to the future of our community as I hoped and expected."
He did not come to the decision easily, he says, but with "considerably mixed feelings, and after a long period of deliberation."
His resignation means he is also stepping down as chairman of the audit committee, the Glendale task force, and other council-related positions.
He also says how much he enjoyed working with and learning from the people of the Old Town, St. Davids, Glendale, Virgil, and Queenston.
"I want to particularly thank the agricultural community for taking the time to educate me and sharing some of their passion for the land. I only wish I could have been as successful in assisting them as I would have liked," he adds.
"I want to thank the residents for having given me their trust, and assure them that I worked every day to, first and foremost, listen, problem solve, take decisions, and contribute to the best of my ability to discussions. My desire was always to serve all residents."
He also wishes council and town staff well "in their stewardship of this wonderful place, and in their efforts to move this town forward. I personally will welcome the opportunity to return to being simply a hands-on volunteer for a variety of organizations in the Niagara Region."
Coun. Wendy Cheropita sat beside McCormack on council, and seemed to be the councillor who knew him best.
She acknowledges that McCormack, a lawyer by profession, "asked tough questions," and says he also "looked deep into issues. He was very smart."
As a councillor, he held staff, and himself, to high standards, she says.
He is a person who is not afraid to express his opinions, but while on council, very easy to work with. "He said what he thought, but he didn't try to influence the opinions of others. He was very careful to allow others to express their own views. He is accustomed to working collaboratively with people who have a collective view."
He is also a very private person, and one who chooses his words very carefully, Cheropita adds, referring to his letter of resignation. "He doesn't want to make anyone look bad."
She says she considers his resignation "a huge loss. He was very much a voice of reason on council."
Everyone on council brings a different experience to the table, as did McCormack, she says.
Despite the perception of those who knew him only as a member of council, Cheropita says, "he has a quiet soul, a gentle and kind soul. He's a good human being, with integrity, honesty and intelligence. It's so sad to see him go."
He doesn't have the "A-type personality" of many politicians, she says, and wanted to be a councillor "for all the right reasons."
The response to his resignation from the Town came in a brief letter from Lord Mayor Betty Disero.
"For 19 months in office," she says, "Mr. McCormack was conscientious and hardworking as he served Niagara-on-the-Lake residents. On behalf of myself, senior management, and the rest of council, I would like to wish him well in his future endeavours."