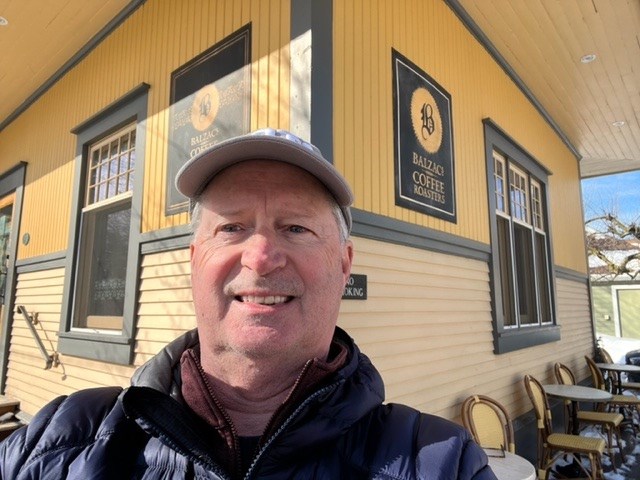 Allan Bisback likes to take a walk along Queen Street most mornings, from his Park Avenue home to the Old Town post office.
The first-term town councillor stops for coffee along his route, chatting with locals and hearing what they're thinking about town issues.
They don't hold back with their opinions, says the chair of the town's budget committee, although recently, with the combination of snowy, cold days and COVID, he isn't seeing a lot of people when he's out and about.
However, after the controversy of last week's council meeting to give final approval to the town's budget, he says, those he has spoken to had mostly positive comments about it.
The same is true of the many emails and phone calls he has received.
"People are saying, 'you guys have a tough job, coming out of a pandemic. We don't envy your job.' I've had a lot of phone calls, and people aren't shy. But nobody is saying it's terrible, it's a catastrophe." says Bisback.
"I've had no negative feedback about 2.99 per cent."
He's referring to the increase the budget delivers to taxpayers, after councillors approved the work of the budget committee, with Bisback as chair and four other councillors spending many hours going over it line by line with corporate services director director Kyle Freeborn, as they struggled to bring what was originally a 13 per cent increase down to something taxpayers could live with.
He has had questions about the levy increase for those living in urban areas to cover storm water management requirements, but that, he says, "is nothing new," although some residents in rural areas are confused about who pays for it.
Despite grants received to cover pandemic costs, the open-close, open-close of facilities in response to COVID, as well as the additional cleaning, screening and bylaw enforcement, takes a toll on the cost of running a municipality, while "revenues plummeted," also a result of the pandemic.
Parking has always been a good source of revenue for the town, "but it took a nosedive," says Bisback. Other sources such as rental of town facilities, and town programs at the community centre "went down the tube," and contributed to the hit to revenue.
Only one councillor opposed the budget, and although Bisback strives to remain professional, he is troubled by the criticism levelled at councillors, not only over the budget, which they all agree is not sustainable, but for their overall performance during this term, which will come to an end following an October election.
If he's heard any negative comments, it's about the behaviour of councillors, that "'you guys aren't getting along.' That's the perception. They joke that we need to get along more. It's okay to disagree, as long as we do it in a professional manner."
What to him is unprofessional is a councillor "misstating facts and misleading the public" in an emotional moment, with statements that are untrue, he says.
He would have preferred specific questions about the budget, and solutions for some of the issues, that could have been brought to the attention of the audit committee at any time during their months of meetings. Councillors who are not members of the committee were encouraged to attend, and welcome to ask questions.
Bisback knows future budgets at a three per cent increase will not likely be possible, with union negotiations for staff salaries coming in the year ahead.
He suspects budgets will have to match inflation, which currently runs around 4.5 per cent. "I wouldn't expect it to be less than the average inflation rate going forward."
The uncertainty of COVID was a major consideration with this year's "maintenance 2.0" budget.
"We're in a better position financially than last year," says Bisback, but the tax increase continues to be a reflection of "we still don't know what to expect."
The councillor says he takes his role as an elected representative seriously. Responding to criticism this council is trying to do too much, he disagrees, and had a conversation with CAO Marnie Cluckie that confirmed his thinking.
Council, he says, has put forward visions for the future through various initiatives and studies, and it looks like it has a lot on its plate. "But they don't all need to be done in the next nine months" of this council term. "We've hired a very good CAO who is doing a great job of leading staff and setting priorities. Our CAO is comfortable saying when we have to slow things down or speed things up. That's the role of a CAO."
Including those items in this budget ensures the money is put aside to get them started. Some of them will be funded by grants and development fees, not taxpayers, he adds.
He hopes to be on council next term to see them advanced. "I want to be part of the team that makes decisions, provides leadership, and leaves a legacy for this town."