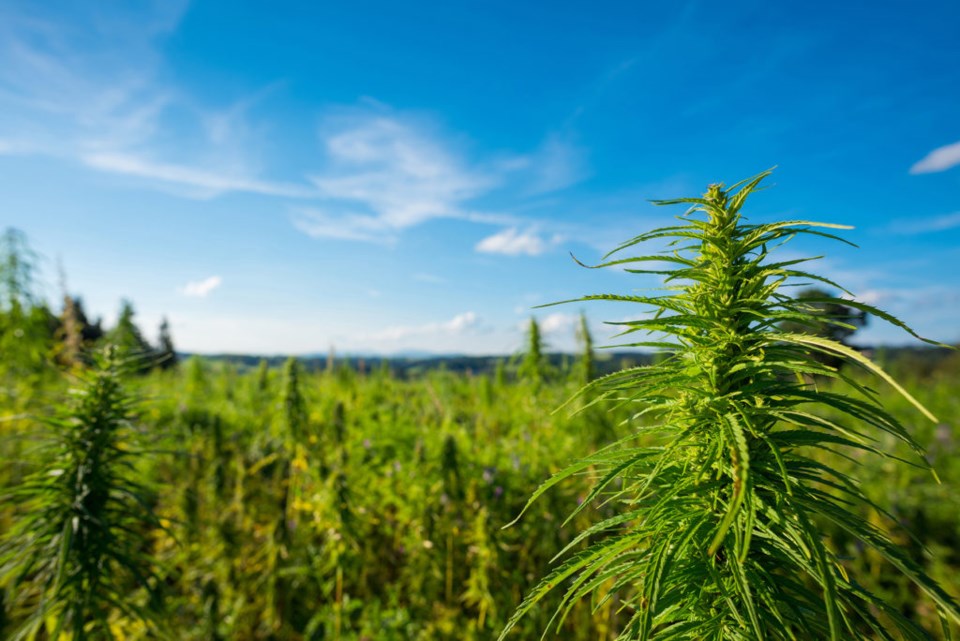 With a challenge from Canopy Growth to the Town's cannabis interim control bylaw, which is in effect until next summer, Lord Mayor Betty Disero offered councillors an alternative to the current bylaw to be approved, one they have decided to accept.
Her concern comes from a warning during Official Plan discussions, and from the Town's planning director Craig Larmour, that the bylaw proposed in July by a committee of councillors after extensive research, doesn't meet provincial requirements.
If Canopy Growth, which owns Tweed Farm in St. Davids, wins the challenge to the interim control bylaw, she told councillors last week, "we could lose it all. If we lose the interim control bylaw, we have nothing in place."
Instead, she suggested at last week's committee meeting that councillors should consider a draft bylaw presented to the previous council to control cannabis production. The draft was shelved when a debate about setbacks for such productions from residential areas and other sensitive locations couldn't be resolved. The discussion included recommendations for setbacks anywhere from 300 metres to 1,500 metres.
"We don't have anything currently that restricts setbacks or tells people where they can grow and can't grow" cannabis, Disero told councillors last week.
"If we lose this challenge to the interim control bylaw, we don't have anything in effect to take its place."
Disero said she wanted councillors to know the interim control bylaw has been challenged, and thought they should talk about the best strategic way to move forward.
She suggested that if they could agree on a distance for setbacks for that 2018 bylaw, it could be passed quickly, and would give the Town a back-up plan, given the likelihood of the Province not accepting the cannabis committee's recommendations.
Planning director Craig Larmour agreed there is a risk to moving forward with the committee's July recommendations, which include limiting all growth of cannabis to industrial areas to an enclosed building — restricting it to the Glendale area — and prohibiting any outdoor growth. Those recommendations would require changes to the Official Plan, zoning bylaws and the Municipal Act, Larmour said, and it could take three to six months or longer to go through that process.
On Monday, after learning of two meetings of the cannabis committee that included planning department staff and Disero, council agreed to resurrect the 2018 bylaw.
A reluctant Coun. Wendy Cheropita, who is part of the cannabis committee, made a motion to amend that draft bylaw, including setbacks of 1500 metres to residential and sensitive areas.
She said the point of a cannabis bylaw is to protect residents and agricultural land, and with the need to move quickly, this seemed the best way to proceed.
She also asked for an amendment that would require air quality control equipment for cannabis production in rural areas, that would by definition eliminate the ability to grow the crop outdoors.
In the meantime, the current bylaw, the one which limits cannabis growth to industrial areas, will be reviewed by legal counsel, councillors were told.
Regarding making amendments to the 2018 bylaw, Cheropita said, "this is where we've landed. It's not perfect, and I have reservations, but I don't think we have any other options."
Disero asked that the 2018 draft bylaw be amended in time for a public meeting in October, and hopefully be ready for approval by November.