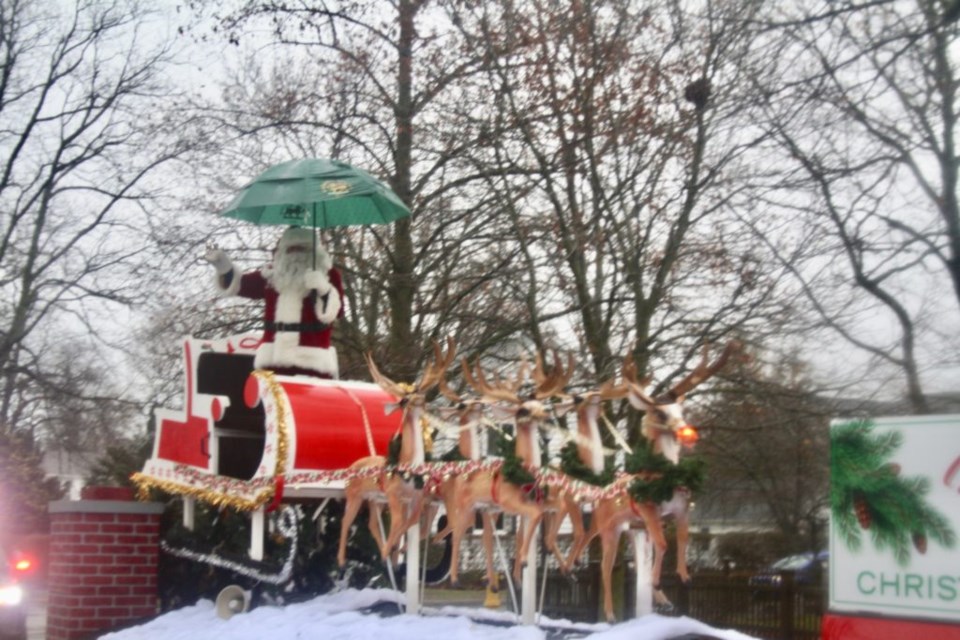 There will be no Christmas Parade to wind its way through the streets of the Old Town this year.
The Town of Niagara-on-the-Lake, following the recommendation of the Niagara-on-the-Lake Christmas Parade Committee, and in response to the ongoing COVID-19 pandemic, has decided to officially cancel the 2020 edition of the highly-anticipated Niagara-on-the-Lake Christmas Parade.
"I think I would describe the decision as not hugely difficult given the status of the pandemic but "painful," says Bob Cheriton, long-time volunteer with the parade committee.
"It's a great event that so many people look forward to each year. and it hurts to disappoint them."
While the committee regrets having to make this announcement, it recognizes that holding the traditional parade would put the health of residents and visitors at risk.
"The committee is exploring alternative options to make this Christmas season extra special in Niagara-on-the-Lake," says Kevin Turcotte, acting director of operations, and member of the parade committee. "Stay tuned for further announcements as discussions continue."
"Even though it is very disappointing that we will not see the Christmas Parade in its traditional format, I look forward to seeing what the Christmas dommittee and town staff will deliver in its place to celebrate this holiday season," says Lord Mayor Betty Disero. "It also allows us an opportunity to increase our town committee membership and come back even better next year."