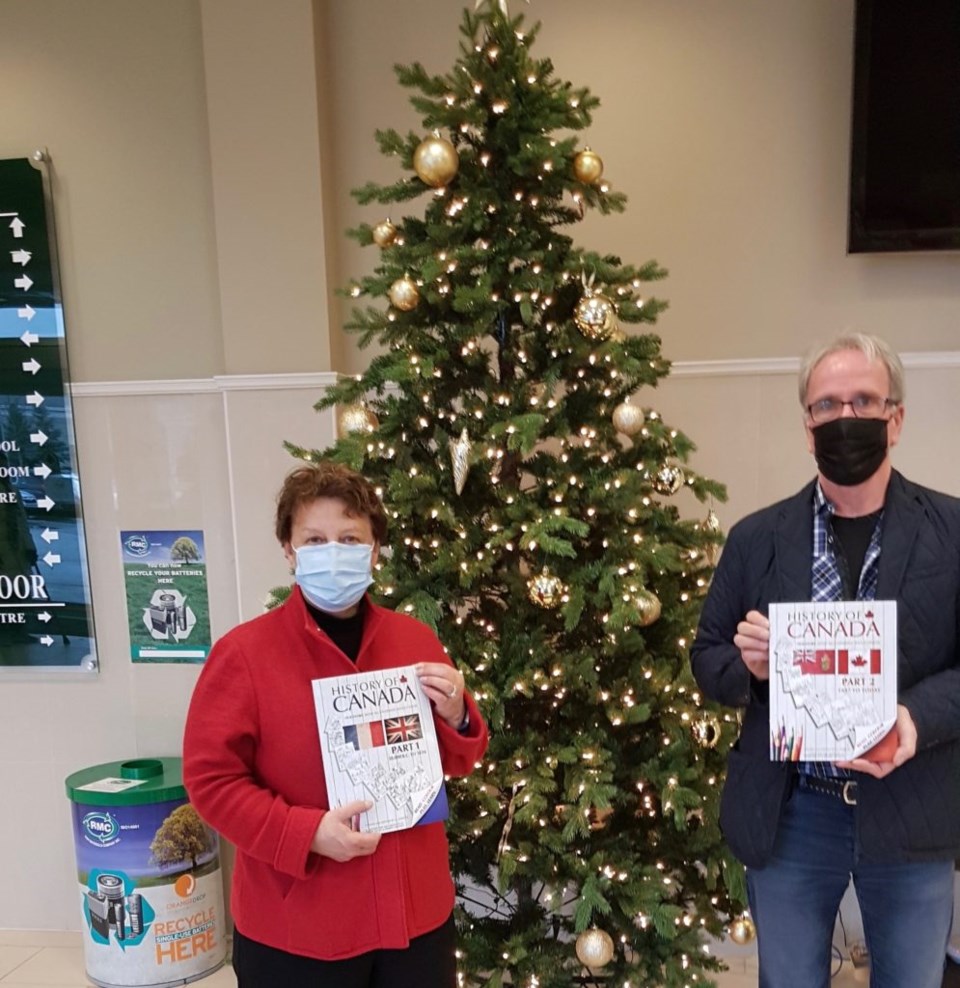 Al Huberts has had an extraordinarily varied and interesting career, really a series of careers, which continue through what might have been, for anybody else, a retirement move to Niagara-on-the-Lake.
Fortunately for him, he seems passionate about all that he puts his hands to, whether his business selling upscale men's wear, then novelty ties with Disney characters that took off as workplace attire became more casual, to more recently, developing and selling products for Nature's Aid, which he owns with his daughter, and which brought him to Niagara-on-the-Lake, along with a good climate and great restaurants.
But he says he has always had "projects on the side. He also loves to write, and history is one of his passions. He gets deep into a conversation about a political piece he's writing about out-going U.S. President Donald Trump, whose supporters include members of evangelical Baptist churches, and their following of millions, for an American newspaper.
But at the moment, he's got a side project, which involves donating history books to local schools, and charitable organizations. He has created History of Canada Part 1, covering the years from 30,000 BC to 1836 and History of Canada Part 2, from 1837 to the present, "so Canadians of all ages and backgrounds could learn about our country's unique and exciting history."
They were published in 2016, but he's getting ready for a new edition, and is distributing the boxes he has remaining. He's given them to all the local schools, and to Newark Neighbours for Christmas. Last week he had a drop-off at the community centre for the Town's toy drive, and Vineridge Academy, the international high school on Niagara Stone Road.
Huberts says he's loved history since he was a child.
His parents came to Canada from Holland in 1954, he says. "Every Saturday, my father would give us a history question, and we'd have to go to the library to look up the answer. Having us learn Canadian history was really important to him."
The two books combined are about 400 pages, both filled with more than 600 illustrations, activities and games, some for youngsters, others for older kids, and particularly immigrants.
Huberts says the books, including the activities in them, are also really helpful for newcomers to Canada who want to learn history, and also useful for learning English.
The books also feature seven different games, each repeated six times, designed to reinforce the history reflected in the preceding pages, Huberts explains. "Some of the games are designed for children of all ages, while others are aimed at older children and adults."
Everything in the books has been thoroughly researched, including clothing, tools, flags, the ships — all the details are correct, says Huberts.
His research is so extensive he is offering information on at least one topic that is more accurate than what is in most history books, he discovered, after corroborating his research with other experts.
The books were a four-year project for him, he says, and are now sold in museums, including the NOTL Museum, the Royal Ontario Museum in Toronto and the National Museum in Ottawa, as well as historic sites, such as Fort George.
His next plan is to approach the federal department of immigration and citizenship, hoping it will become a gift to new Canadians.
"I think this will really benefit them. It will benefit every Canadian."