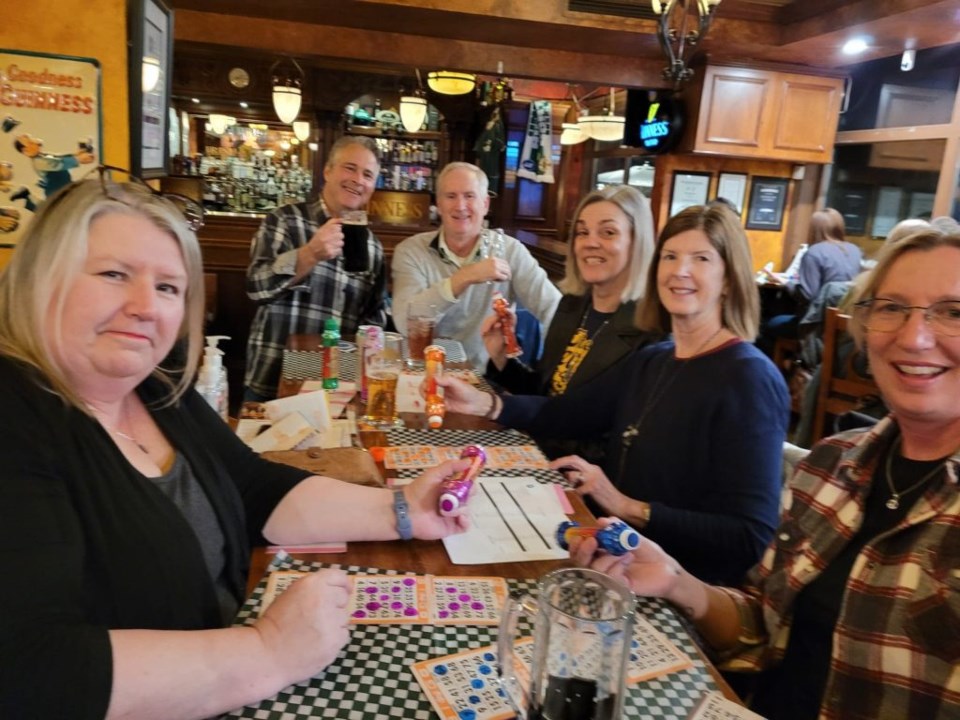 The Irish Harp is planning another of its popular events to raise money for Red Roof Retreat.
With COVID restrictions lifted and restaurants operating at capacity, Jovie Joki, owner of The Irish Harp Pub, is continuing to organize fundraisers for Red Roof and the children, young adults and families it supports. It's a cause the local pub has supported from its earliest days.
Joki is now back to offering bingo nights, with the help of Ward Simpson, who offers his expertise as a bingo caller developed during about four decades of manning the Virgil Stampede bingo tent.
As the chair of the board of RRR, Simpson helps out wherever he can, whether it's selling 50-50 draw tickets at the restaurant or enjoying a pint of Guinness from behind the bingo machine, to raise funds for the respite and recreational programs for those with special needsand their families, in the Niagara region.
Steffanie Bjorgan, executive director of Red Roof Retreat, says there is usually a full house on bingo night. "We always have fun," she says, attending with friends and Red Roof supporters, "but there is a mix of people in the crowd."
Bingo enthusiasts come from around the region, and many of them don't know about the work of Red Roof. The evening helps to spread awareness, and even draw supporters and volunteers, says Bjorgan.
"You start watching the tables, and you see how much fun everyone is having. Ward is having a good time, calling out numbers and making his dry little jokes, and it's a good time for everybody."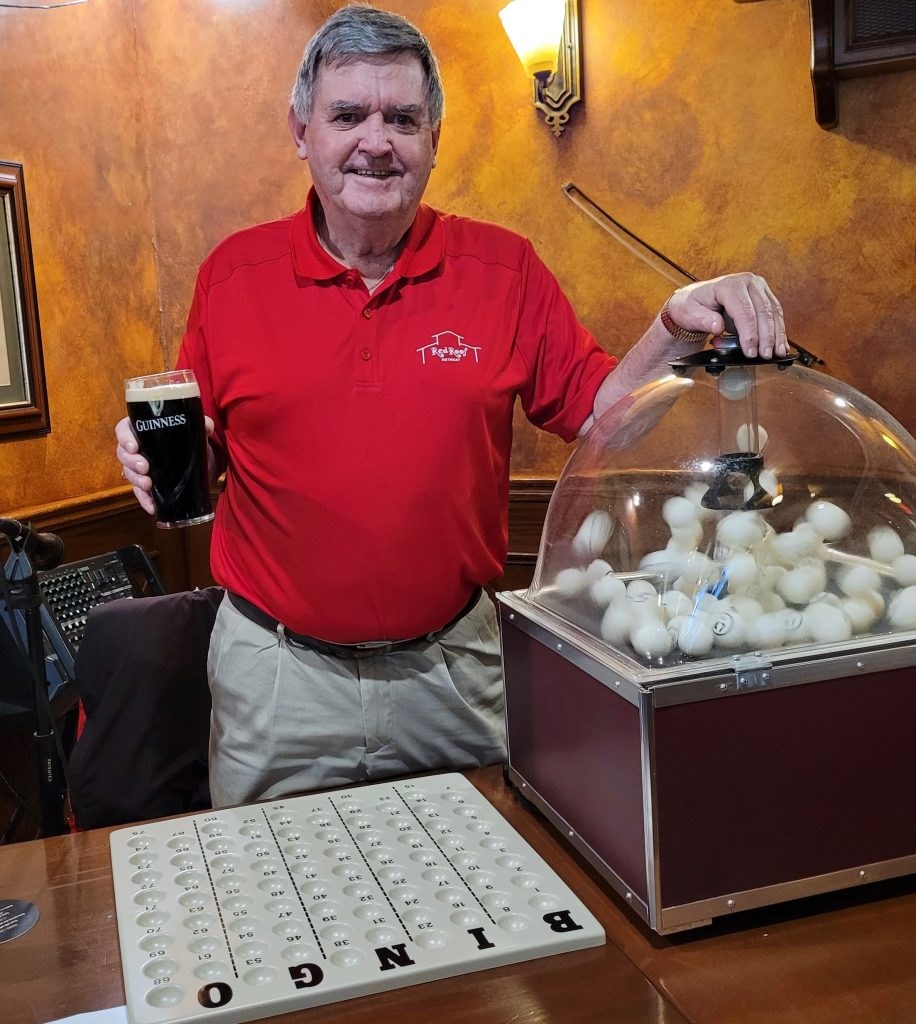 Simpson also uses some of the time between games to talk about Red Roof, she says, "and of course he becomes emotional, and you can hear his voice cracking. He can't talk about Red Roof without his voice cracking."
In addition to matching a fundraising portion of past 50-50 draws to increase donations for Red Roof, Joki also contributes to the total raised at bingo nights.
The association with the organization goes back to Trevor Smyth, she says, who opened the pub, and became close friends with Simpson, sharing a love of all things Irish. Smyth passed away in 2013, and Joki has continued the restaurant's support for the local charity.
It takes a special talent to call bingo, especially with a crowd of seasoned veteran players.
Joki says it's Simpson's charm that makes him the perfect person to operate the bingo machine.
He has fun with it, and enjoys back-and-forth chatter with the players.
People will shout out, asking him to slow down, others yell for him to speed up — typically those with the most cards want him to call faster, he says.
Prizes range from $50 a game to the $500 top prize for the final game of the evening, usually with the restaurant fully booked — reservations are required — raising about $1,000 for Red Roof, with the Irish Harp topping it up.
The next bingo evening at The Irish Harp is May 11, at 7:30 p.m.