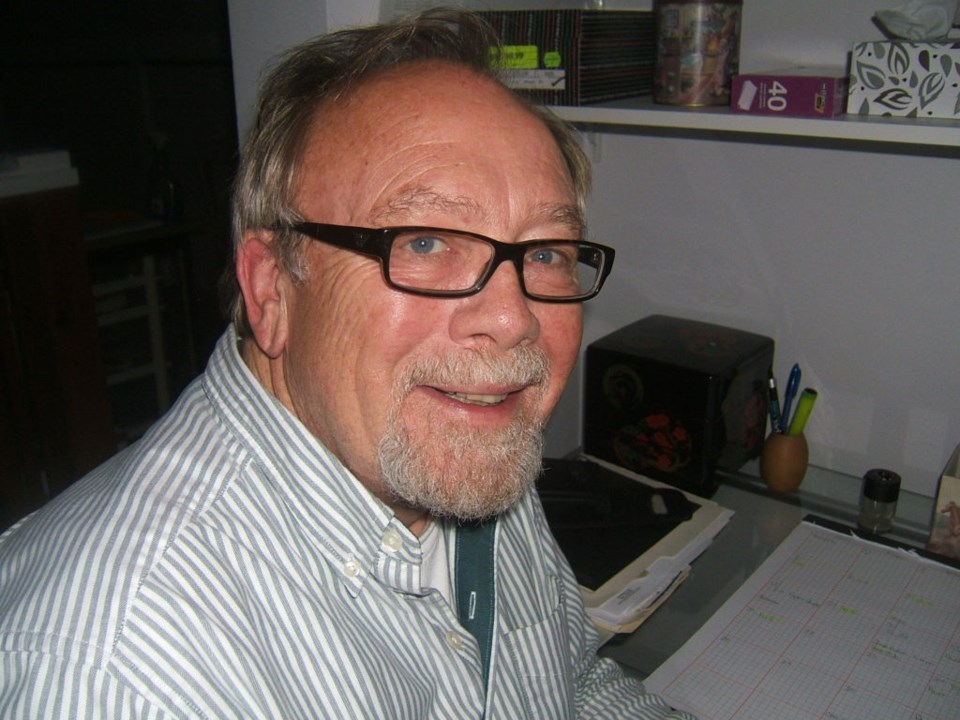 Welcome to Auchterlonie on Astrology, a look at the week of May 6, through May 12 including the new Moon in Taurus on Tuesday, May 11.
On my podcast you can also find out how to obtain your own personal birth chart including a forecast for the year ahead. The podcast is at www.auchterlonieonastrology.ca.
Now, the week ahead:
Thursday, May 6: Harmony of charm and spirit. Friendly Moon in Pisces helps earthy Sun in Taurus. It's a Thursday meant for good things to happen, even if Pluto is retrograde. Here is an opportunity to make at least one relationship better. With a little luck, it could be lots better! Today is a good day for a birthday. Sigmund Freud was born on May 6 in 1856. Orson Welles in 1915. Willy Mayes is 90. And George Clooney turns 60. And me. I'm 72 today.
Friday May 7: The Moon moves into Aries early this morning on what promises to be a positive end of the week. It's a day where ideas take on a fearless quality and good news comes later on. And it was May 7, 1985 that Geoffrey Dummer published an article describing the integrated circuit, the basis for every computer today. His name was Dummer, but he was anything but.
Saturday, May 8: Venus joins the Gemini party. Venus is about feelings, and Gemini is about logic and communication. When Venus is in Gemini, we find it easier to articulate our feelings. Of course, feelings are there to be felt, but sometimes knowing how to label, translate, and put your feelings into words can make a big difference. Venus in Taurus at home makes life more beautiful, and adds charm and quality to everything. Venus in Gemini is lively and flirtatious, in love with everything. Maybe too much love is the only danger. Too many people, places and things are more to the point. The first Coca-Cola was sold on May 8, 1886 at Jacob's Pharmacy in Atlanta Georgia. And yes, it did contain cocaine.
.
Sunday, May 9: Minor stresses may leave you confused in little ways. The good news today is courtesy of Jupiter in Aquarius, with a gift from the Gods that leaves a fresh happy smile thanks to positive travel or educational news. Today the great Steve Yzerman celebrates birthday #56. He played his entire NHL career for the Detroit Red Wings, winning three Stanley Cups. He was also the executive director of the Canadian Olympic hockey team in 2010 and 2014, winning gold on both occasions.
Monday, May 10: Today Mercury is conjunct the North Node at 10 degrees Gemini. This is the first North Node conjunction of the month (Venus and Sun will also conjunct the North Node later in the month). When multiple planets apply to the North Node, we feel destiny calling. There is a buzz, a pull, a drive to break through the limitations of the past. Of course, any great adventure begins in our minds. When Mercury is conjunct the North Node, we will get our first clues on what this new adventure may be about. To 'see' it with our mind's eyes. This insight can come from within as an aha moment, or from the outside, in the form of news, an opportunity or an inspiration. Pay attention to whatever message comes your way around May 10, because it is important. And it was May 10,1970 that Bobby Orr scored his famous flying overtime goal to give the Boston Bruins their 4-3 Stanley Cup victory over the St. Louis Blues in four games straight.
Tuesday, May 11: On May 11 we have a beautiful new Moon at 21 degrees Taurus. The new Moon is trine Pluto in Capricorn, and has a very earthy feel. The new Moon in Taurus is great for new beginnings that are connected to Taurus topics: the earth, the body, money and possession, food and nutrition, land and properties. Make a list of things you want to make better in the next four weeks. That old wound from yesterday's forecast gives a new ache, likely from a man who is connected to your mother or her side of the family. Twenty-one years ago today, on May 11, 2000, India passed the 1 billion people mark. It is already nearly 1.5 billion, in just 21 years.
Wednesday May 12: That old wound gets a great healing boost from a very unlikely source today – you and your most serious self. Knuckle down and what looks so difficult, becomes much easier. It was May 12, 1956 in Springfield, U.S.A. that Homer Jay Simpson was born. A cartoon character, he is one of the most influential TV characters ever. He loves doughnuts, beer and Marge.
And that's AonA for this week. Next time it's the first Quarter Moon in Leo and the last day of Taurus for 2021.
Remember Joni Mitchell and shine on!