Visit amazon.ca gift registry to shop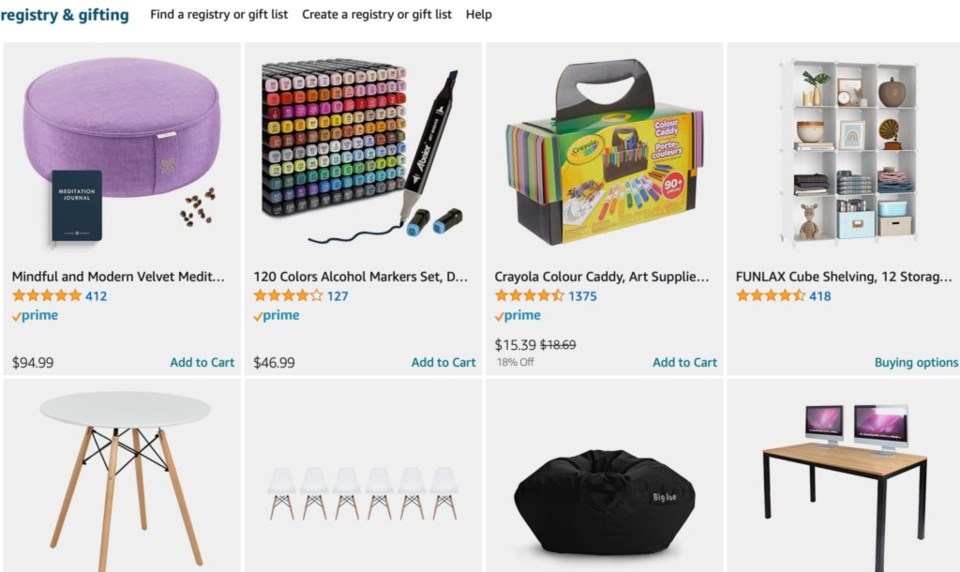 Maria Mavridis, local businesswoman and a member of the new council being sworn in next week, has just added another layer to her focus on giving back to the community.
The founder of Anchor Niagara, an events company created to partner with charities and organizations on fundraisers, Mavridis was looking for a shower gift on Amazon when a lightbulb went off — she hit on what she thought might be another way to help with funding, and quickly realized she could make it work.
The first organization to benefit from her eureka moment is the NOTL Youth Campus in Virgil.
Mavridis has been having conversations with organizer Caroline Polgrabia about her vision for kids for about six or seven years now — the youth campus has been that long in the making.
Polgrabia is asking for donations to cover operations, including supplies, but to ask businesses to help, especially post-COVID is tough, says Mavridis.
"As a business owner I would rather purchase something as a business expense, rather than make a financial donation," she says.
Mavridis has created a wish list for the youth campus on amazon.ca, using its gift registry. Anyone can purchase an item, have it sent to Anchor Niagara, and it will be delivered to the youth campus in the Cornerstone Community Church building in Virgil.
Mavridis says when she was at the recent open house of the youth campus she spoke to several kids about what they hoped to do, and focused on those conversations when making a wish list — there are lots of craft items to choose from in a wide range of prices, a few items of furniture, some snacks, and supplies that will be needed, such as hand sanitizer.
Her next initiative is to create something similar for Newark Neighbours, she says.
"Items donated will be delivered directly by our team to the charity, and all donors will be listed on the thank you page of Anchors of our Community, as well as the individual charity's website and social media.
To check out the wish list for the NOTL Youth Campus, visit https://www.amazon.ca/registries/custom/2839UXZSCHVTP/guest-view