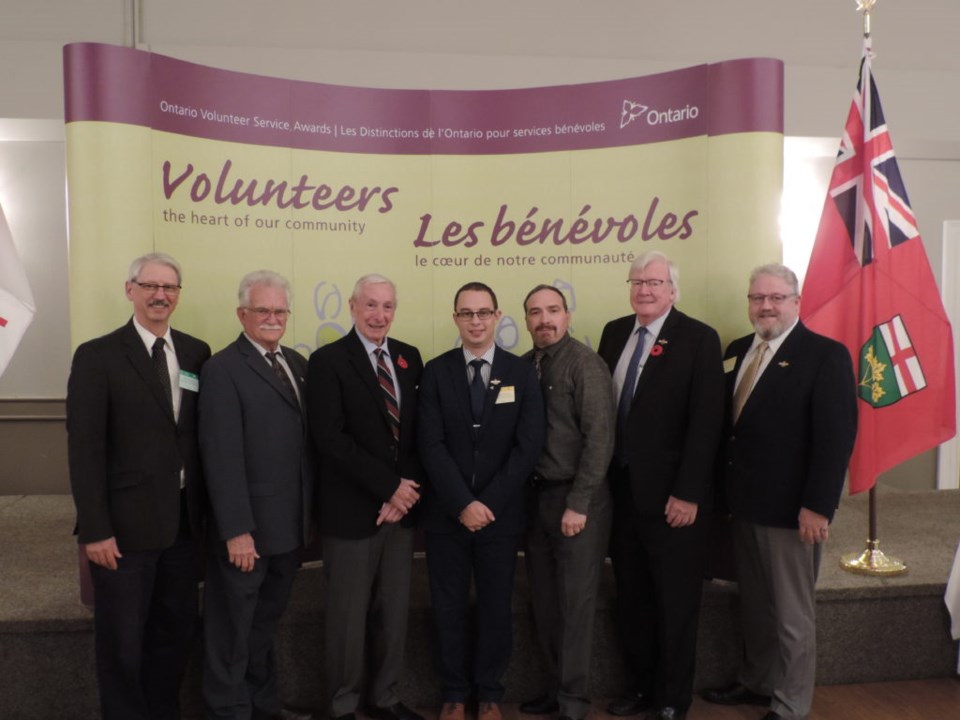 At a ceremony held recently, six local air search and rescue volunteers were recognized for their service to the Province.
They are members of the Civil Air Search And Rescue Association (CASARA) Niagara, which operates out of the Niagara District Airport, and with combined years of voluntary service, the six have contributed 100 years of dedication to search and rescue.
Leading the award recipients for CASARA was (John) Michael Daniels, who founded the organization more than 40 years ago. Recognized with a provincial service award for 30 years was Ron Guenther; for 10 years each Terry Nord and Randy Klaassen; and for five years each Ian Casey and Alex Cuberovic. After the ceremony, Daniels commented, "We're the Centennial Crew."
CASARA Niagara provides humanitarian and air search capabilities, supporting Royal Canadian Armed Forces 424 Squadron out of Trenton. Members also promote aviation safety and awareness to the general aviation community. Locally, 34 volunteers train for, and are tasked with, a variety of search and rescue situations, and at times are called for assignments outside the province.
The Ontario Volunteer Service Award recognizes volunteers who provide committed and dedicated service to one organization. The Ontario Ministry of Citizenship and Immigration reviews all nominees. Recipients are given a stylized trillium service pin and certificate acknowledging their years of service.
At the awards ceremony, hosted by Citizenship and Immigration staff, Chris Sanders and Jennifer Hay, both emphasized the importance and value to the local community when individuals volunteer their time and skills in service to others.
In the past year CASARA Niagara has been involved in a number of major searches. As a registered charity, CASARA relies on donations to operate its training facility, vehicles and aircraft. For information, contact [email protected] or the website, ontario.casara.ca.