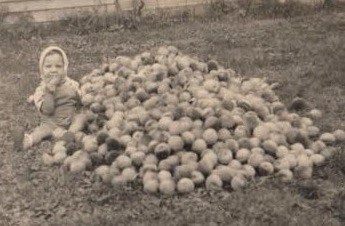 Growing up on a tender fruit farm, a young Arnie Lepp saw good fruit thrown away every day, going to waste.
Peaches, nectarines, apricots, pears, yellow and blue plums and cherries are called tender fruit as they bruise easily. Markets for the fruit, such as stores, buy only perfect fruit as that is what the consumer wants to buy. And so, when the fruit is sorted and packed in the packing barn, there is lots of imperfect fruit that can't be sold, about 10 per cent, or 3050 tonnes a year of crops becomes waste. This amount of fruit waste had been on Lepp's mind for a long time. "It has bothered me my whole life throwing all that good fruit away," he says.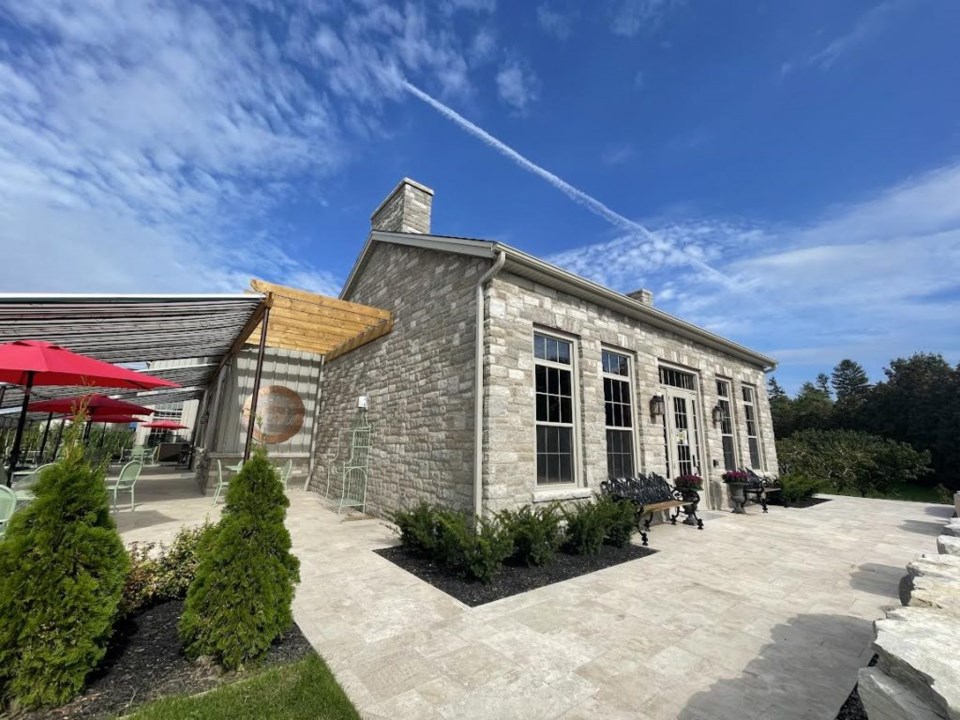 That was the motivation behind his building Spirit in Niagara Small Batch Distillers. Most distilleries make potato or grain based spirits, Lepp wanted to use this excess fruit.
Lepp's father and grandfather were tender fruit farmers, coming to Niagara in the early 1940s. In this Mennonite home he was taught not to waste anything; having two older brothers put that theory into practice with hand-me-downs. He learned the value of things, how so many items can be repurposed.
At 21 years of age, Lepp bought his first five acres. He spent the next decade learning the cabinet-making trade, returning to full-time farming in his early 30s, when he bought more orchards.Expansion included buying Niagara Growers in 1988, a company where he bought his supplies, such as fertilizers for the orchards, and containers for the fruit.
The fruit that is not sold is often the sweetest fruit with the most juice. It is difficult to deal with this unused fruit as it cannot be put back into the orchards. The ripe fruit releases chemicals that will rot the next year's crop if it is left in the orchards. It is often dumped into open spaces, where it should not be. Tender fruit has always been a challenging crop to grow and market as retail stores can buy fruit at a lower cost from the south.
In 2017 Lepp started designing and planning Spirit in Niagara. He continued with his plans even during the pandemic, starting the building in 2020, opening the distillery and lounge/patio the next year. He has ample access to bruised and over-ripened fruit through his own orchards and those of other local farms. The distillery building is on his farm, on the property where he dismantled an old barn built 150 years ago. All the material from this barn was saved, the wood pressure washed, and repurposed for the new building.
This building houses the distillery, lounge and tasting bar. A press and several fermentation tanks are located in the packing area of the large open warehouse space. When the fermentation process is complete, the liquid mash goes into one of three stills, each doing a different job. The finishing process includes adding flavours to enhance the various products, choosing from a variety of 15 different herbs, two of them being juniper and coriander. A ton of fruit waste produces 700 litres of juice, which produces 70 litres of alcohol.
The ingredients for the menu selections in the lounge are grown and produced locally from the fruits and vegetables, to the cheeses and meats, sodas and honey. Lepp used his cabinet-making skills to craft the circular tasting bar, and the inside décor, incorporating the 150 year old beams.
What Lepp says he has learned in this pandemic is the importance of small and local businesses. His dream of helping local farms reduce the amount of fruit that is wasted annually, by converting waste into an incredible taste, is now a reality.
Using local produce, working within the region, cutting transportation costs, benefit the community, local businesses and the environment.