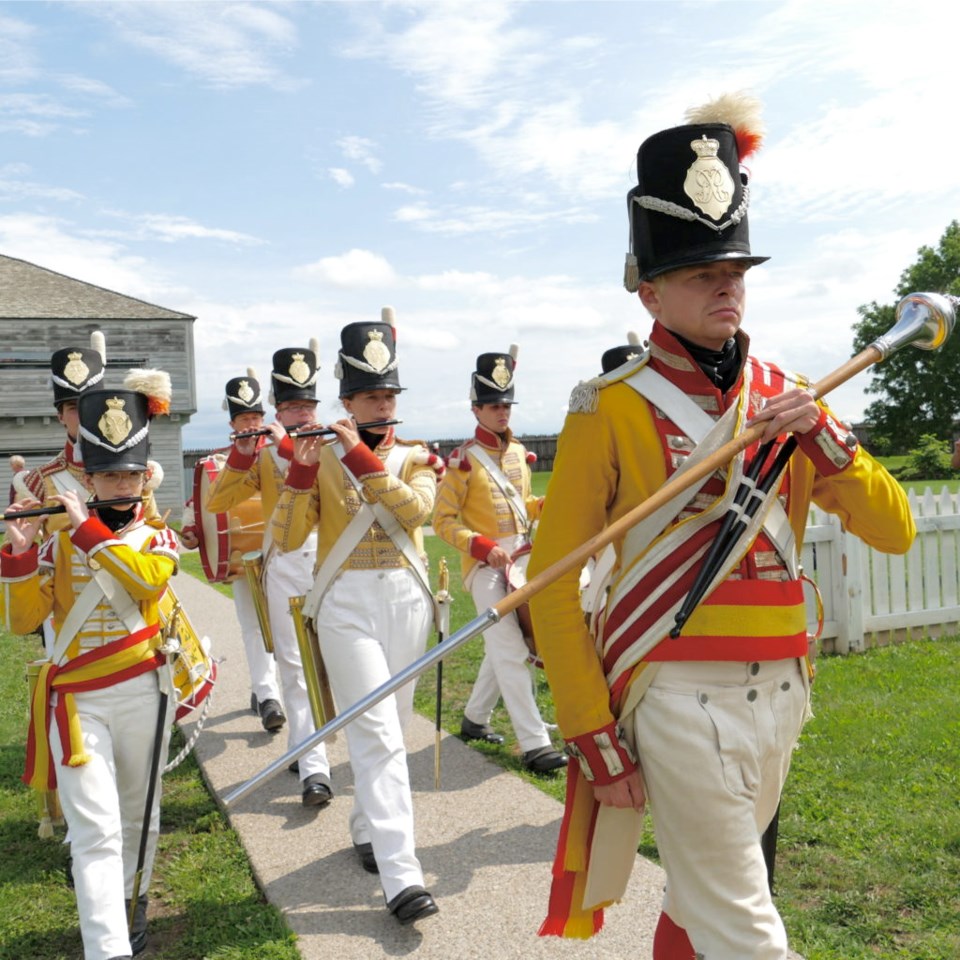 More than 200 years of Niagara's military history will be rolling into town this weekend.
Fort George, in partnership with the Lincoln and Welland Regimental Museum, will be the hosting fields for Echoes of Niagara's Past: A Military Timeline Event, as the town comes alive with interpreters, animators and veterans displaying uniforms, weaponry and vehicles from the War of 1812, the First and Second World Wars, and other historic eras.
About 80 volunteer interpreters from throughout Ontario and parts of the U.S. will be participating with their unique collections of military memorabilia, weaponry, uniforms, tents and furniture.
Parks Canada's Peter Martin said this year's main focus of the event will be the Second World War, as 2019 is the 75th Anniversary of D-Day.
The two-day event will be packed with activities, including highlighting the firepower of 1812 and tactical demonstrations.
On Saturday, at 11 a.m. there will be a military vehicle parade along Queen Street.
Martin said the event is a yearly success because although Fort George is historic grounds for the War of 1812, the military history of the Second World War is a draw because many people are connected to those who served during the 1939 to 1945 time period.
"There's a parent or grandparent who has served and when they attend the event, are able to recollect and connect with the era in which they served their country," he said.
"Plus it's not something we do on a regular basis, thus the World War II aspect draws a larger turnout. It's different," Martin said. "It's not everyday you normally see large military vehicles drive down the street in the middle of a small town."
Martin also emphasized that Fort George was known as Camp Niagara and was used as training grounds for infantry, cavalry and artillery during the summer months until 1966.
Drew Neufeld, manager of the Lincoln and Welland Regimental Museum since 2012, has been assisting Martin with co-ordinating the event since 2010. He enjoys organizing events such as these because of the increased interest from other community organizations over the years. Understanding how Canadian military history has shaped the country locally and nationally is very important to our heritage, he said, encouraging everyone to attend as there is lots to see and do.
Neufeld has been serving in the Canadian military with the Lincoln and Welland Regiment since 2003 and currently ranks as a sergeant.
The event is Saturday and Sunday, Aug. 24 and 25, from 10 a.m. to 5 p.m. For more details visit pc.gc.ca/en/lhn-nhs/on/fortgeorge/activ/calendrier-calendar