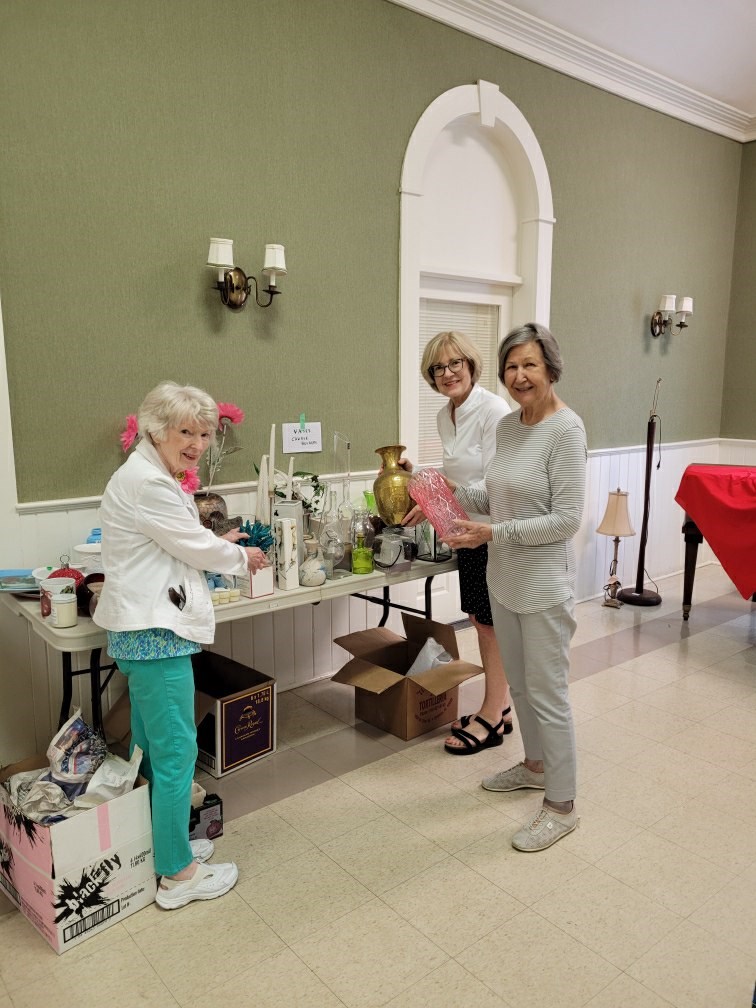 For more than 30 years the St. Mark's Church Cherry Festival has been an annual tradition that includes the highlight of the event — fresh-baked cherry pies, which quickly sell out.
After a two-year absence, the festival returns this year, along with the delicious pies and jams, and the favourite activities which make the event so popular with locals and out-of-town visitors, says Andrea Douglas, one of the organizers.
This year, there will be a slight difference to the pie sale — the pies are always made ahead of time with local cherries that have been purchased in advance and frozen.
The pies themselves, once assembled, are frozen then baked in time for festival day. For the July 9 event, only about half the pies will be baked, the other half sold frozen, unbaked, providing another option for those who choose to bake it, ready to be enjoyed.
Although there will be hundreds of pies for sale, there won't be the usual number, with the time crunch involved having to delay a decision that there could even be a festival, rather than the planning that typically begins as soon as the previous year's festival is over.
So come early if you want a pie, says Douglas — there is no doubt they will sell out rapidly as they always do, this year likely quicker than usual.
The one event that will not be available this year is the silent auction — it takes a full year to organize, so when the decision was made that the festival could go ahead, there just wasn't enough time.
"Typically, we begin talking in January, February, about what the festival is going to look like. This year was a little different. We're just really happy it's going ahead, and the excitement is building, for sure," says Douglas.
Other traditional favourites will be back, including a barbecue with peameal bacon sandwiches for breakfast when the festival opens at 9 a.m., coffee and muffins will be served, and a little later, in time for lunch, hot dogs, hamburgers and sausages will be added to the list.
Cherry pie by the slice and the baked goods table, and there will be cherry jam, of course, cherry juice, pea soup, pickled beets, cranberry sauce, as well as beef cottage pie and lasagna, all made by a team of volunteers working away in the church hall kitchen, led by Gary Burroughs, the cottage pie and lasagna frozen.
The much-loved gently-used clothing, treasures and book sales will return, and there will be a children's area, as always, Douglas says, with live music in the church at 11 a.m. and 1 p.m. with Jim Bourne, the music director and organist at St. Mark's, providing entertainment. The Fort George Fife and Drum Corps will be performing at noon. There will also be two heritage interpreters on site, two young men "passionate about history," giving tours of the church and talking about its significant history in the community, thanks to a government summer jobs grant.
New at the festival will be the NOTL Museum's Tiny Museum, which is able to travel into the community and share stories of local history. It was built and ready to go just as the pandemic hit, so this will be the first year of its use, attending local events with museum exhibits. There are several different exhibits tailored to the small space, which be rotated as it will travels around NOTL this summer. The display at the Cherry Festival will be People of Niagara, and will tell the stories of the early settlers of Niagara, including the Loyalists, and the Black and Mennonite communities.
While the festival is a fundraiser, with the money raised going to church operations, it is always more about giving back to the community, and this year that seems more important than ever, says Douglas.
While it's difficult to know what to expect in the way of a turnout, volunteers are hoping for a good crowd.
In past years, attendance has easily been more than 1,000, and maybe as high as 2,000, although it's difficult to keep track with people coming and going throughout the day, says Douglas.
There are fewer American visitors coming to town, though, she adds, and they have always loved the Cherry Festival, so their absence will likely make a difference.
"However, it feels so good to have things starting up again. I've missed them myself, and I know others have as well," she says, as she looks forward to attending Canada Day celebrations in town as well, and is feeling more excited, and even privileged, as the Cherry Festival gets closer, to be planning it once again for the community after three years since the last one.
"We are all excited — this is an important event for the parish, but also for the community. We love interacting with the community, seeing everyone having fun together, looking at the clothing, picking up their pies. This is really about community."
The event runs from 9 a.m. to 2 p.m. Saturday, July 9, at St. Mark's Anglican Church on Byron Street.