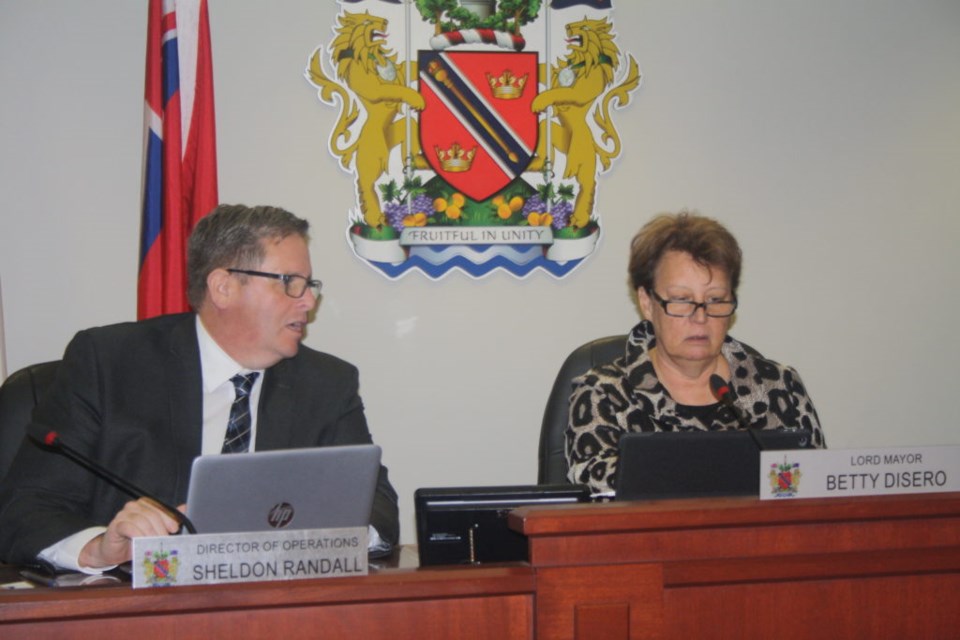 Sheldon Randall, a 25-year town employee, is retiring.
The director of operations will work his last day at the town hall April 1.
"Sheldon's commitment to Niagara-on-the-Lake is clear in his many years of loyal service," said Lord Mayor Betty Disero. She praised his friendly personality and that he was always willing to lend a helping hand, thanking him especially for working together during the two pandemic years.
"I'm going to miss his practical, innovative ideas the most," she said.
Coun. Allan Bisback also thanked Randall, especially for the help and knowledge he offered a first-time councillor.
Coun. Erwin Wiens said "it's no secret Sheldon and I have become very good friends." Randall worked hard for the community, said Wiens, and always wanted to do the right thing for the community. "We're going to miss him, and I don't think we know how much. He's a great person and has been a good friend."
Randall began his career with the town as an engineering technician in 1996, and worked his way to become the director of corporate services before moving into his current role of director of operations in 2015.
He has also served several short-term assignments as interim CAO.
He was pivotal in responding to COVID-19, the town news release says, "working hard to guide the corporation through the challenges of the pandemic."
"When I started my role as CAO, Sheldon was the first to welcome me to the town, meet me in the office and give me a tour," said CAO Marnie Cluckie. "I will always remember and be grateful for his kind assistance as I transitioned to Niagara-on-the-Lake."
A recruitment process will be initiated soon to fulfill this role.
More information will be announced shortly regarding the appointment of an acting director of operations.