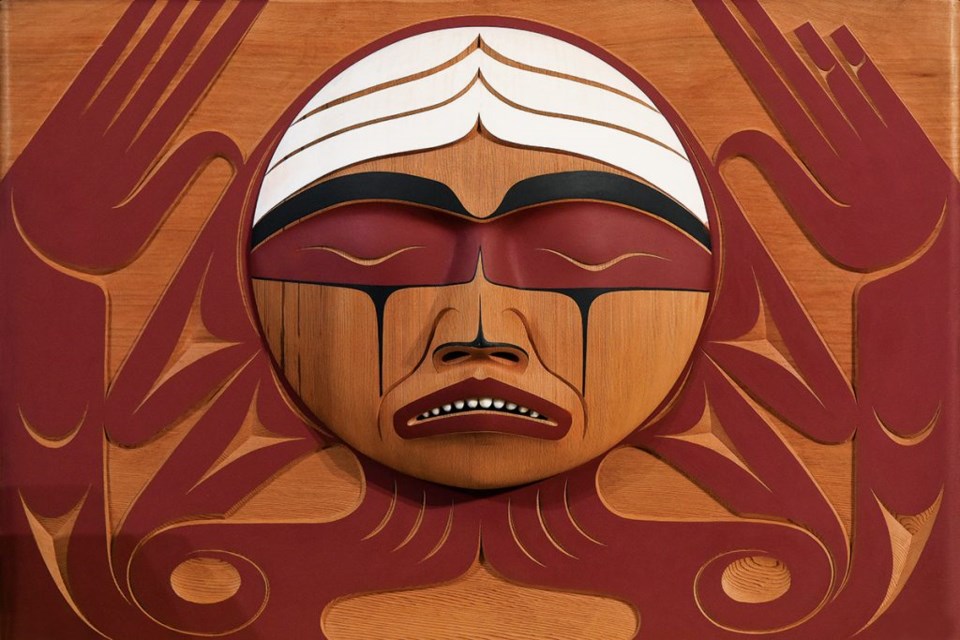 Celebrations of Canada are underway. With the nation slowly reopening as mass vaccinations roll out, many Canadians born here or those who have chosen to make Canada their home are contemplating celebrating with backyard barbeques and picnics donned in red and white dollar store regalia. Cheap flag-laden cowboy hats and maple leaf pinwheel headbands serve as the patriotic uniform to ring in the 153rd anniversary of this federation. July 1, 1876, marks the passing of the Constitution Act, which joined three separate colonies of Canada, Nova Scotia, and New Brunswick into a single Dominion within the British Empire.
The same British Empire that on July 1, 1867, appointed John A. MacDonald as the first prime minister of this new nation. MacDonald, our "founding father," along with his government, institutionalized a system of discrimination against the original inhabitants of this land that has brought shame to our nation. Shame, despair, anger and disgust are a few of the emotions felt by citizens and residents across the country, and around the world as the remains of 215 children were found at the Kamloops Indian Residential School. More outrage ensues as the Federation of Sovereign Indigenous Nations (FSIN) discovered 751 unmarked graves at the site of the Marieval Indian Residential School in Saskatchewan this past week.
"The world is watching as we unearth the findings of genocide," says FSIN Chief Bobby Cameron.
The grisly discovery of the children at Kamloops, and in light of June considered Indigenous History month, Emma Facca, summer student at the NOTL Museum, says that she found herself asking her own questions about our country's legacy. "I was having my own personal questions, like what can I do about this? How can I start educating not just myself about this history but also the people around me? So I figured the best way to do that was to invite an Indigenous speaker to the museum, and share their knowledge with the community and we could all learn something together."
Facca is going into her fifth year at Brock University in the concurrent education program in history and English. It is in this setting that she met Stanley "Bobby" Henry, a PhD student at Trent University and lecturer at Brock University. Henry holds a master of education degree from Lakehead University in Indigenous studies and is a community member of Six Nations of the Grand River Territory.
Facca took Henry's Indigenous Arts education course, which teaches students on different ways of brining Indigenous art into the classroom. "I really connected with him as a professor. I think that in his class I definitely learned a lot of unwritten history that I would've never known or learned about."
As a child and grandchild of day-school residential and residential school survivors, Henry said, "be prepared, this truth-telling is not over. We are just at the starting point of it. This truth-telling isn't finished, and arguably speaking we are not going to see the end of it in our generation, so people also need to see that too."
Lately, Henry has been approached by Canadians, such as Facca, looking for clarification, guidance, direction and resources on this issue. He says that he has been asked mainly one reoccurring question: What can I do?
To answer this question, he outlined six steps in his hour-long presentation, Pathway in Moving Forward, that was hosted by the NOTL Museum last Thursday.
1. "Recognize your voice and support matters." Henry advocates for people to support the revitalization of Indigenous languages through speaking out to politicians. Ask for a change in policies, or even take an Indigenous language course yourself. Henry, who teaches a Cayuga language course at Brock, believes that language is a "way to reconnect with culture. That's where culture dwells is in our language."
2. "Know that this history is everyone's history, not just Indigenous peoples." Educate yourself about the history. Read the stories of Indigenous people, such as Indian Horse by Richard Wagamese. Read They Came for the Children: Canada, Aboriginal Peoples and Residential Schools, by the Truth and Reconciliation Commission, which is available through publications.gc.ca. Henry suggests just "google residential schools." There is a wealth of documented history at our fingertips."Self-education is the key to enacting the necessary change, Henry says, quoting Justice Murray Sinclair. "Education got us into this mess, education will get us out."
3. "Challenge racist attitudes you hear about Indigenous peoples." Challenge these stereotypes. "Make it known that one or a few people's selected views does not equate to a generalization."
4. "Answer the questions: 'who are we? How did we get where we are today? Where is it where we want to go? How will we get there?'" How do we forge a path together as a nation toward reconciliation with the past and Indigenous people? By asking these questions it acknowledges the issues, problems and a willingness to move forward together.
5. "Offer support to the other side when in need. Noting that reconciliation is a process, and this relationship requires consistently repairing the relationship," adds Henry. It will not be an easy road.
6. "Individualize reconciliation." Henry asks people to talk about your thoughts and feelings about residential schools. Talk about what reconciliation means to you. Open these conversations with friends and family. Share your learning with these people. "Conversations are key to also enacting meaningful change," he advises.
Almost 153 years later, our current Prime Minister Justin Trudeau said of the Marieval grave site, that he was "terribly saddened," and that it was "a shameful reminder of the systemic racism, discrimination, and injustice that Indigenous peoples have faced."
Henry and Facca want this reminder to be a lesson. A lesson that will spark the pursuit of an education. An education through opening conversations, creating a dialogue, learning about Indigenous peoples' cultures, language and history.
"I believe that we should do one thing, educate ourselves by reading books and talking to Indigenous people that would be the first step in our reconciliation," says Facca. Henry reminds us that "reconciliation is a process, not an event." We need to educate ourselves about the past in order to move forward into the future together.
While the presentation was not recorded, a great place to start your education is through the Truth and Reconciliation Commissions Report at http://www.trc.ca/ or the National Centre for Truth and Reconciliation at the University of Manitoba https://nctr.ca/. Henry also encourages people to contact their local Indigenous Friendship Centres that are located across the province. They are a great resource especially for Indigenous people in the area that want to reconnect with their culture and language. The Niagara Regional Native Centre is located at 382 Airport Road in Niagara-on-the-Lake, ON. https://nrnc.ca/.
The NOTL Museum is also providing an opportunity to show your support to residential school survivors by organizing a bulk order of T-shirts and hoodies to support the Woodland Cultural Centre – Save the Evidence Project. Proceeds from these shirts will benefit the Save the Evidence Campaign, helping Woodland Cultural Centre restore and open the former Mohawk Institute as a space of Cultural Interpretation and Indigenous Resilience. Unisex T-Shirts are $20 and Hoodies are $40. Money will be due upon pick-up of your order at the Museum and will be delivered in time for you to proudly wear on Orange Shirt day on Sept. 30.
Please contact the museum for further information and how to order. https://www.notlmuseum.ca/ or by calling 905-468-3912.