Rebecca van der Zalm is hoping to earn the worldwide title of Greatest Baker of 2020, and Niagara-on-the-Lake residents could one day reap the benefits of her win.
The eventual winner of the online contest earns a feature in the bi-monthly Bake From Scratch magazine, a year's supply of Stuffed Puffs (more on that later) and a cash prize of $10,000. Van der Zalm has earmarked that cash prize to help her open up a storefront to sell cakes and cupcakes.
The 26-year-old says she's been baking since she was five years old, learning at her mother Cathy's side. "My mom likes to bake cookies, brownies, banana bread, muffins and loaves. Once in a while she would do cupcakes, but it was never fancy decorating. I definitely learned how to bake from my mom."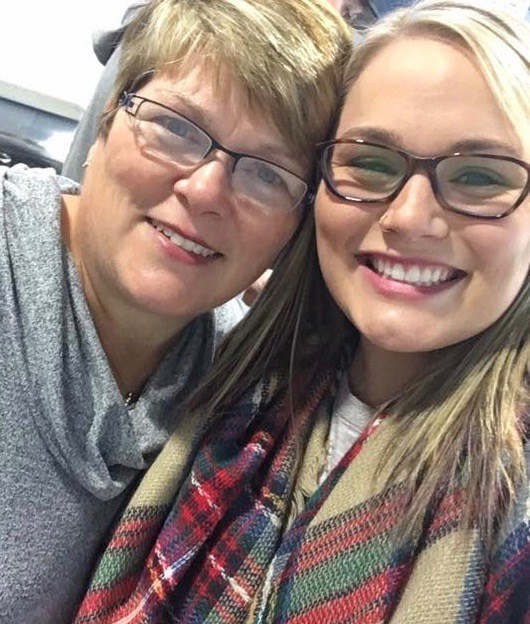 Growing up, van der Zalm's friends and classmates began to take notice of her talents. She would whip up a batch of cupcakes and bring them to class at St. Michael Catholic Elementary School, having to sneak them out of the house before any of her seven siblings could get their hands on them.
Later, as a student at Holy Cross Catholic Secondary School, she enrolled in a culinary class, where her major project was to create the design and layout for a cupcake cafe. That was followed by a cooperative education placement at The Frosted Cupcake in north St. Catharines. The co-op turned into a part-time job, which she held for three years, while studying early childhood education at both Niagara College and Brock University.
Though her years coaching with the Niagara-on-the-Lake Skating Club make her a natural to work with young children, van der Zalm chose a different career path altogether about six years ago, when she was offered a job at Simpson's Pharmacy as a compounding pharmacy assistant. But she never lost her love of baking.
"I like baking, because I know what I put into it will actually taste good in the end", she says. "And I like decorating because I like looking at the finished product and thinking 'I don't even want anyone to cut this because it looks so good.'"
She began a side business, using the Instagram handle Baking by Becs. As what she calls the "cupcake craze" fizzled out, her baking began to focus on something more traditional. "People started asking me more about cakes," she explains. "I started looking at YouTube videos, and I really taught myself about cakes that way. I follow a lot of baking channels and have learned how to use different tools."
A family friend owns a cafe in St. Catharines. Van der Zalm approached him and he threw open the doors to his professional kitchen during his off-hours for her to use for her creations. "It's a fully-inspected kitchen," van der Zalm says. "I actually had the health inspector guide me as to what needed to be done." She bakes and decorates her cakes there, while her customers pick them up from her NOTL home.
That Instagram page includes images of more than 700 cake and cupcake designs she has made over the past six years, many of them breath-takingly elaborate. There's the Star Wars Mandalorian helmet, one of her recent favourites, as well as animal-shaped creations and a police cruiser. She's made four-tier wedding cakes and has supplied the dessert for anniversary, birthday and retirement parties. She stays up on current trends, such as the "naked cake" craze, and has become something of an expert in what she says is her signature, the chocolate drip. If you look closely at some of the photos, too, you might notice the small cupcake tattoo adorning her wrist.
A few of van der Zalm's creations display a firefighter theme. No surprise there, as, something of a renaissance woman, she became a volunteer firefighter at Station 5 in Glendale just under a year ago. One such dessert was prepared for the celebration of the graduation of her recruit class this past summer.
Volunteer firefighter, pharmacy assistant and professional baker, van der Zalm seems to have very little time for rest, and rarely takes a weekend away from the kitchen. Word of her talents has continued to spread quickly via social media, and the pandemic hasn't slowed down the demand at all.
"During COVID, I really exploded with orders," she says. "I found a lot of people started recommending me, and tagging me in Facebook posts. This year was actually my first really busy year. People were celebrating in smaller groups, and getting cakes and dropping them off at people's houses. Van der Zalm says the demand has seen her baking as many as four cakes every weekend.
Ever enthusiastic about whatever she takes on, van der Zalm would love for her baking business to become a bigger part of her life. When asked if she would like to host a television show on the Food Network one day, she says she would love to do a show with her mother, but it might not last long. "To be honest, I don't think she would really want to do that with me, because I get too frustrated," she explains. I'm really critical about my baking."
The title of Greatest Baker of 2020 would fulfill a personal dream, as would opening her own bakery/cafe. If she wins, she might have to come up with some way to make use of that year's supply of Stuffed Puffs, which is part of the prize. The chocolate-filled marshmallows lend themselves perfectly to perhaps a future S'mores cake.
As of press time, van der Zalm was holding down second place in her group, with the top 10 moving on to the second round after Nov. 5. Billed as "the world's largest online competition for bakers," the Greatest Baker will be named Dec. 10.
To cast your vote, visit https://greatestbaker.com/2020/rebecca-van-der-zalm