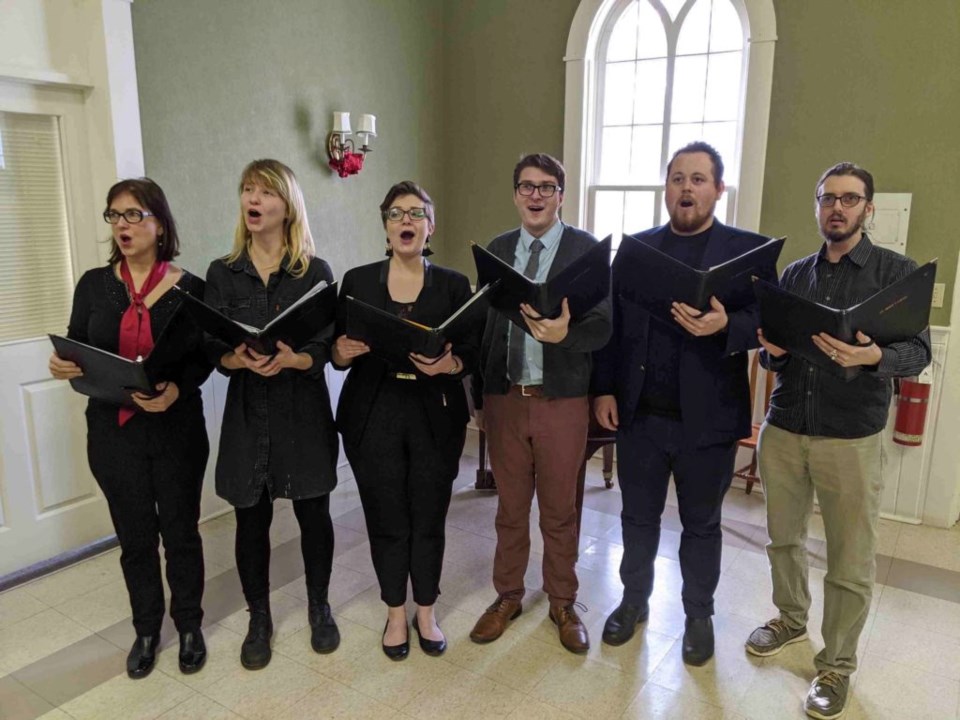 Michael Tansley returns to St. Mark's Church Saturday, to conduct the Newark Singers in a holiday concert.
When he retired as the music director at St. Mark's two years ago, his farewell performance was just before Christmas. Although he was ready for retirement, he knew it wouldn't be his last performance at the church — music will always be a huge part of his life, and St. Mark's is one of his favourite places to make music.
He said at the time he would give the new organist space, that he didn't want to "get underfoot," and he has kept that promise.
He has returned as organist to cover holidays in the summer, as he has for several Niagara churches, and last year he conducted the Christmas Eve carol sing. "I'm available as a fill-in organist and pianist," he says. "If I'm around, I can help."
This holiday season, he will be back to conduct the Newark Singers, a group he has worked with for many years — some of the younger members are from St. Mark's Choir, some from St. Catharines churches, and some from his days as music director at Ridley College, before he came to St. Mark's.
He organized a concert with the singers last Christmas at St. Saviour's Anglican Church in Queenston, "which was absolutely jam-packed," and was asked to do it again this holiday season, with an orchestra as well.
This year, the concert will include an 11-member chamber group, all members of the Niagara Symphony, funded by a generous donor, says Tansley. He has arranged to do a Saturday evening concert at St. Mark's, as a fundraiser for that church, and a Sunday afternoon performance at St. Saviour's, with proceeds going to the Queenston church.
The arrangements this season include carols with which the audience will be familiar, and they will be invited to sing along with some of them.
"They'll leave the church feeling like they were part of the concert," says Tansley.
In his retirement he has spent some time composing, and has written a carol for St. Mark's Choir, and a couple of pieces with the Newark Singers in mind, which will become part of their repertoire for next season.
"I find I have more time now to do things for me, which includes music. Musicians never really retire," he says, "and this is my way of giving back."
At 76, he's doing his best to keep "healthy and happy," swimming three times a week, making sure he remains active in body and mind, and working with the Newark Singers is a big part of that for Tansley.
"I've developed a routine — I find that important, and state of mind is critical, I believe."
Being back at St. Mark's, he says, will feel like being at home.
"It's still my church home, and I love being there. I love the space. To make music at St. Mark's will always be a pleasure."
The Newark Singers and Orchestra concerts are Saturday, Dec. 14 at 7 p.m. at St. Mark's, and Sunday, Dec. 15 at 4 p.m. at St. Saviour's.
Tickets are $20, and are available at St. Mark's Church office, at 905-468-3123.