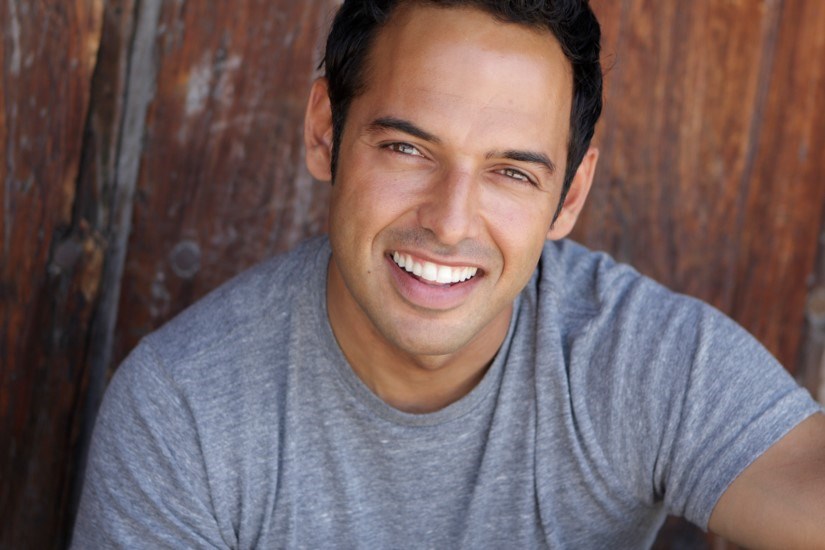 Gemini award-winner Shaun Majumder, from This Hour Has 22 Minutes, is headlining this year's Icebreakers Comedy Festival.
The annual event, held in January during the local Icewine Festival, was started by local funny boy Jeff Paul with a few childhood friends. It has grown over the years, from Paul himself headlining at Corks Restaurant to a multi-venue production. In its seventh year, and with two weekends full of guaranteed laughter, this year's festival will be a sure sell-out. Last year's festival had a wait list, so organizers are urging everyone to purchase tickets early.
The festival kicks off on Friday, Jan. 17, at Oast House Brewers, and continues Saturday, Jan. 18 at White Oaks Resort and Spa.
Partnered this year with White Oaks, Tim Balasiuk, one of the event organizers, says the tennis courts at the hotel will be transformed into a large venue space for their Celebrity Gala. Returning to the festival as opening act for this show is K. Trevor Wilson, from CRAVE TV's Letterkenny, with Shaun Majumder headlining.
"We have been working on partnering with White Oaks for a few years now, and are excited with the collaboration to bring in some great Canadian celebrity comedians." says Balasiuk.
"There is a Jackson-Triggs Niagara Estate Winery reception included for VIP tickets holders, making the White Oaks Celebrity Gala an event that you don't want to miss out on."
Jackson-Triggs returns as a festival partner, with Joe Pillitteri performing on Thursday, Jan. 23.
Stacey Mulholland, regional manager of visitor experiences at Jackson-Triggs, says, "we are beyond thrilled" about the continued success of the partnership.
Friday, Jan. 24 the festival returns to where it all started at Corks Restaurant with two shows, The Best of Yuk Yuk's and The Meltdown, hosted by Jeff Paul himself.
The festival closes in tradition with the Saturday night CBC LOL Gala at the Court House. This show will be recorded live for CBC Radio.
Tickets go on sale Oct. 1 on the festival website, www.icebreakerscomedy.com. The entire lineup will be announced in the next few days on the festival's Facebook page.