UPDATE: The Foster Festival announced on September 28 that Taran Bamrah, will maker her Foster Festival debut in the role of Delilah Rasheed in Danny and Delilah at Ravine Vineyard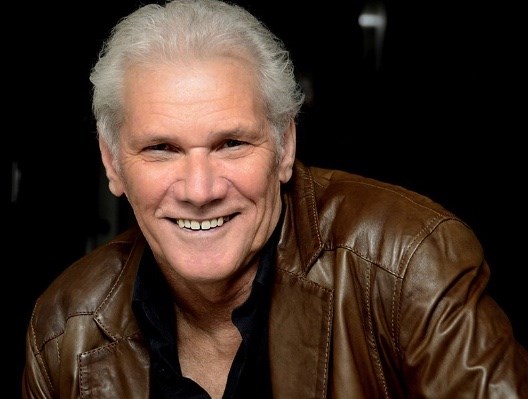 Ravine Vineyard in St. Davids will play host to Canada's most prolific playwright on Oct. 5 when Norm Foster premiers a new play, Danny and Delilah, in a lunchtime reading. 
With almost 70 plays in his oeuvre, Foster, an Officer of the Order of Canada, is also known as the most produced playwright in the country. Each year an average 150 productions of his plays are mounted worldwide. The Foster Festival, based in St. Catharines, is a professional theatre company dedicated to his work.
Foster had recently completed a play called My Hero, about a 40-year-old man living with his mother, when he decided to flip the script for his next one and have a 40-year-old woman living with her father.
Danny is a 72-year-old curmudgeon and Toronto Maple Leafs fan whose daughter Sherry, a guidance counsellor, urges him to take in Delilah, a high school student who needs a place to stay when her father returns to Pakistan. Despite their differences in age, culture and outlook, Danny and Delilah form a bond.
"I threw in a young student who becomes their ward, and then a next-door neighbour, and that's how the story developed," Foster says of Danny and Delilah.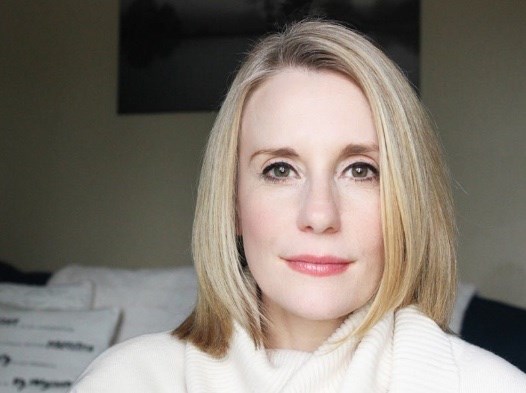 "It's really like a love/dislike relationship," Foster laughs, on the line from his New Brunswick home. "Not love/hate. Sometimes it's uncomfortable, and sometimes it's comfortable. And the daughter, Sherry, is rarely home, so it's usually up to Danny and Delilah to sort things out themselves."
Foster Festival artistic producer Emily Oriold says Danny and Delilah is an example of Foster stretching himself into new territories while maintaining his trademark comedic chops.
"They strike up a really unusual friendship," says Oriold about the title characters, "but a really sweet one. They learn each other's culture, they learn a lot from each other. It's a really beautiful story. He's really examining how different cultures interact with each other and teaching his audience about that. It's inspiring."
Oriold, who grew up in Wroxeter, a small village in Huron County, fell in love with Foster's writing when she saw his play The Melville Boys at Blyth Festival in 1997, shortly after graduating from high school.
Written in 1984 and known as a modern Canadian classic, Foster's comedy shines the spotlight on two brothers whose weekend plans are disrupted by the arrival of two sisters. They of course pair up, and much laughter and many tender moments ensue in a play that continues to define the former radio broadcaster's style. It was, in fact, the success of The Melville Boys, the second play he wrote, that convinced Foster to leave his job as a morning radio host at Fredericton's CIHI radio to write full-time.
Oriold went on to study dramatic arts at the University of Waterloo, where she says she was fortunate enough to learn almost as much about the business side of theatre as she did about acting. One of her first post-grad roles was in a travelling production of the musical The Fantasticks, which she also produced.
A few years into her career in drama, she realized that Foster's work wasn't being celebrated sufficiently. So in 2014, she wrote to the playwright with the idea of starting a festival dedicated to his plays. To her surprise, he loved the idea, and the Foster Festival was born two years later.
"I really respected his work," says Oriold, "and I was pretty darned determined to do it. I really felt there had to be a festival dedicated to his work. We got along really well when we first met, and we've just continued it from there."
And with Danny and Delilah, the creative and professional relationship that has grown between playwright and producer has found its way into Foster's writing.
"I had Emily in mind when I wrote it," Foster says of Oriold, who will read the part of Sherry at Ravine. "I know Emily is an actress, but she's sort of gotten away from it, and she's really good. When I'm writing for her, I'm picturing her saying the lines. If it doesn't seem right for her to say the lines, I think maybe she would say them in a different way."
"Norm had done that before for a few friends," says an incredulous Oriold, "but I never entertained the idea that he would think of me when writing a part. To think it's father/daughter, that means a lot to me about our working relationship and how much we've become friends over the years."
At Ravine, as at Ridley College's Mandeville Theatre the following evening, Foster and Oriold will be joined by well-known Toronto-born actor Sheila McCarthy and director Marcia Kash. Oriold is excited about the upcoming public reading, a big part of Foster's creative process.
"In the workshops, actors and directors will help give feedback on his work," Oriold tells The Local. "He listens for the rhythms. Norm writes very rhythmically, listening more than watching. The next phase is to do it in front of a public audience so he can hear where they're reacting."
"I trust the audience's reaction," Foster confirms. "I don't say 'they didn't laugh at that, they must have missed it.' I know they didn't laugh at it because it wasn't funny. It's very important to have the audience in the room so I can hear it."
Following the readings in Niagara, Foster will make his final tweaks to the script to ready it for production. Oriold holds out hope that the festival she began with Foster's blessing will present Danny and Delilah in its on-stage version some time in the future. But she doesn't foresee herself playing Sherry on stage any time soon.
"I wish, but it won't be me," she says, wistfully. "My producing duties are quite large, so to do a full run is difficult for me. But this is a great opportunity for me to stretch my acting skills and to work with Norm."
As one might imagine with Canada's most prolific playwright, Foster's visit to St. Davids comes after a trip to Orangeville to open They're Found in Trees. Following Danny and Delilah, he's off to Beverly Hills for the premiere of A Clean Brush, a play about two house painters. And he'll begin looking for a taker for another new play called Bridge Narrows.
The Oct. 5 reading takes place in Ravine Vineyard's Event Centre, with lunch served at 12:30 p.m., and the reading to begin right after dessert service. A question and answer period with Foster and the company will follow.
For tickets visit https://thenormfostertheatrefestival.thundertix.com/