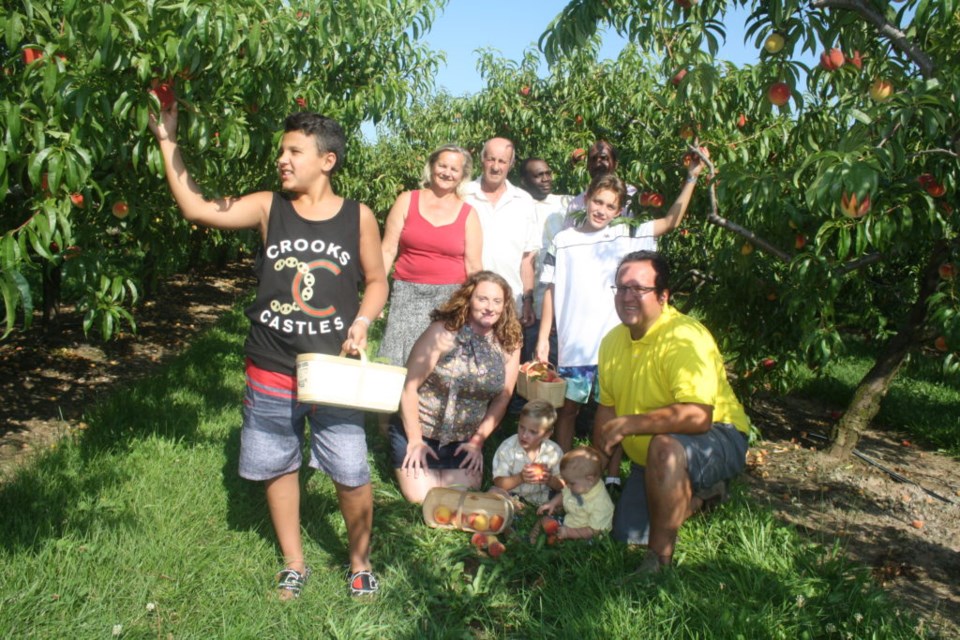 The traditional celebration of the peach harvest will be held on Queen Street Saturday, in its 29th year.
The day is an opportunity for visitors and locals to connect with tender fruit growers, who are an important component of Niagara-on-the-Lake's agricultural industry, says Mike Kauzlaric. The second-generation farmer grew up surrounded by peach orchards, and is raising his kids the same way, on the family farm.
He and his wife Lisa live in Virgil, down the road from the orchards and his parents, Jelica and Milan, who started the farm in 1978.
Together, they grow peaches and plums, and will be on Queen Street with fresh peaches Saturday.
"It's a good way to be engaged in the community, and an opportunity for education. Visitors ask a lot of questions about production. They want to learn and it's a chance for us to talk about what we do. They like to feel connected to the growers," says Mike.
Although NOTL is becoming better known for its grapes and wineries, "tender fruit has been around for decades. It's still a vibrant industry."
While all fruit has been later than normal because of the wet and windy spring, the peaches are ripening with the recent heat and sun, and should be sweet and juicy peaches in time for the Peach Celebration, says Mike.
"Hopefully people will have delicious peaches, and a great all-around eating experience, with mouth-watering fruit."
Lisa, a teacher and mother of two young boys, makes jam from the fresh fruit grown on the farm, which she sells from a roadside stand on Line 4. It's a busy time, she says, but a great life for her boys. Their cousins, who live in Oakville, come to the farm to help out whenever they can.
Mike also hopes to have some of his "flattened" peaches ready for the harvest celebration. They're popular with kids, he says, because they aren't as messy, they taste great, and they're smaller. They are shaped more like a doughnut than the fat and round fruit we're accustomed to seeing, and they can be red, bright yellow or a neon green.
"They don't drip like other peaches, so there's no mess. They're a niche market, for growers who want to try something different. Look for them on Queen Street as well."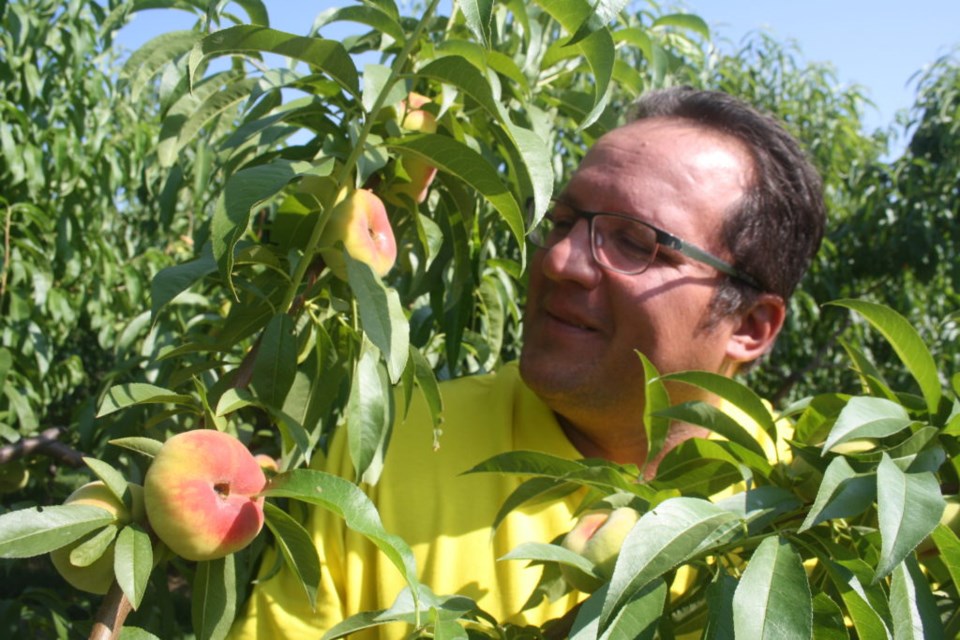 In addition to fresh peaches and every kind of peach treat imaginable, the day will feature live music and entertainment throughout the day, beginning at 10 a.m. with the Fort George Fife and Drum Corps. Back in the Daze will play from 10 a.m. to 2 p.m., and the Caribbean Steel Band will be on the street from 10:30 a.m. to 3:30 p.m.
There will be a pie contest — take pies to the Chamber of Commerce office in the Court House between 9 a.m. and 11 a.m. for judging at noon. Prizes will be awarded to the top three pies.
The St. Catharines Pipe Band, the Melodie Italiane Choir and the Toronto All Star Band will play throughout the day, and The Ben Show, Caroline Caricatures and Paul the Busker with his popular stilt-walking will also be on hand for entertainment.
The Peach Celebration runs from 10 a.m. to 5 p.m., Saturday, Aug. 10, between Victoria Street and King Street.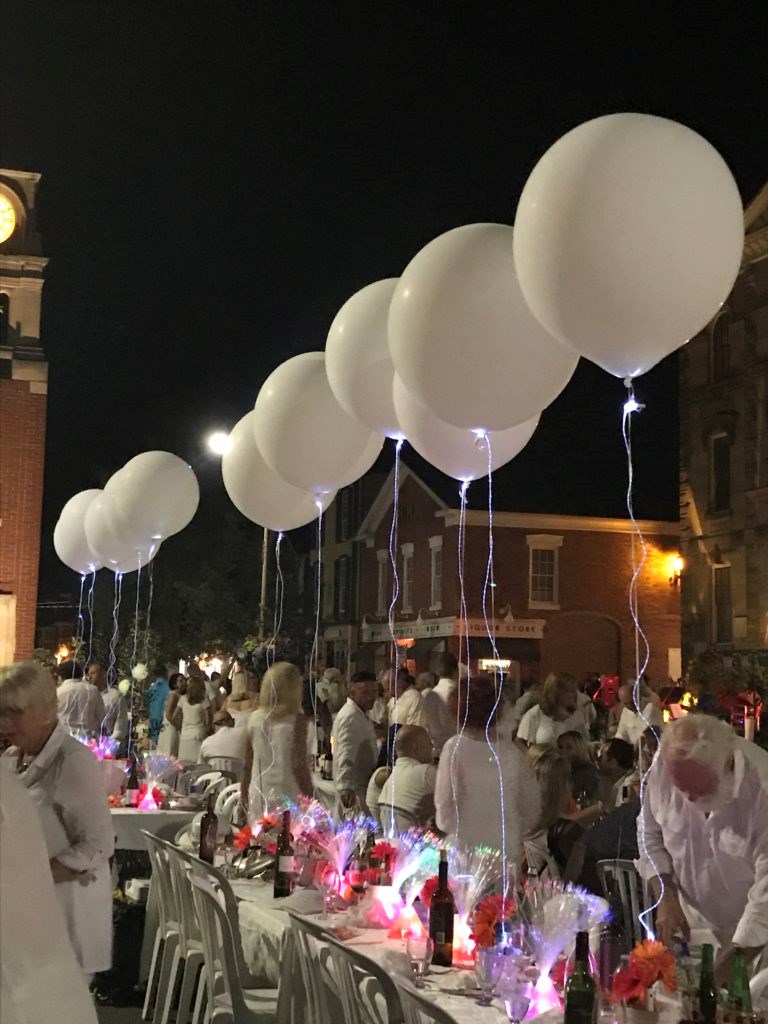 Tickets are still available from the chamber for the Shades of Summer Dinner on Queen Street Sunday, Aug. 11 between 7 and 11 p.m.
Tables and chairs will be set up and diners can dress in summer shades, says event co-ordinator Nicole Cripps.
Guests bring their own dinner, tablecloth, dishes, cutlery, table settings, napkins, glassware and table decor — guests try to outdo each other with elaborate centrepieces, says Cripps, making for a magical evening under the stars.
Wine is pre-ordered, and there is dancing to live music.
Visit www.niagaraonthelake.com/shades-of-summer for more information or to order tickets.