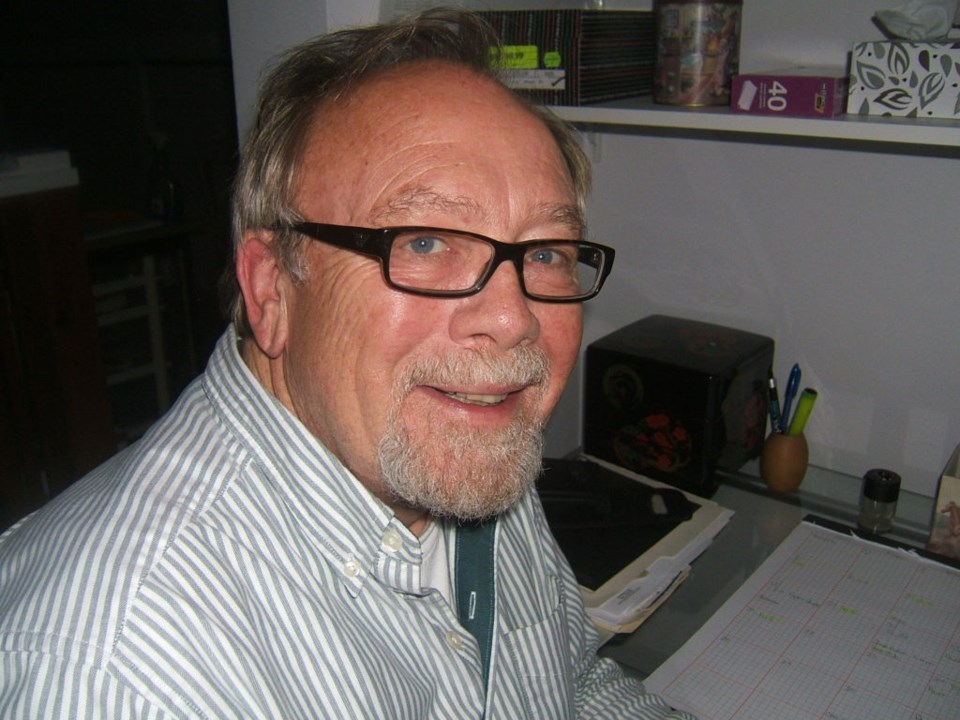 This week inn Looking Up I look at the week of July 23 through July 29, including the first quarter Moon in Scorpio on Monday, July 27.
Check out Part 2 of my podcast at www.lookingupwithbill.com ,where you will find A New World Order, an essay by Astro Butterfly.
Now to the week ahead:
Thursday, July 23: With the Moon in Virgo we are all a little more discerning than usual. An idea this afternoon is worthy of our attention. Stress may see you not look before you leap, so don't do that. And it's 59 candles for the amazingly talented Woody Harrelson, who was born July 23, 1961, in Midland Texas.
Friday, July 24: Venus, Saturn, Neptune and Pluto all make connections with the Moon in Virgo today. Look for a night where sleep is interrupted. And a day where travel, health, and career moves are positive. And it was July 24, 1534, that Jacques Cartier landed in what he called Canada, and claimed it for France.
Saturday, July 25: With the Sun in Leo and the Moon in Libra everything's coming up roses, right? Well, not quite. A stressful surprise offers an opportunity to move forward. If we are not afraid to move. And if we don't frustrate ourselves to the point that we bump our head.
Sunday, July 26: It's a challenging Sunday, as the Moon in balancing Libra buts up against Saturn and Pluto. It may feel like nothing is quite good enough. The important thing is to breathe. Today 'moves like' Mick Jagger turns 77. Mick shares his birthday with George Bernard Shaw, Aldous Huxley, Stanley Kubrick and Sandra Bullock.
Monday, July 27: Today is the first quarter Moon at four degrees of Scorpio at 8:32 a.m. This means it's a challenging day where secret feelings are pushed to centre stage. Like it or not. It's a busy start to the week with a lot going on. Try to keep what you know and understand in an organized way that makes sense and the rest will fall into place. Or at least a better place. And it was July 27, 1927 that Frederick Banting and Charles Best isolated insulin in a laboratory at the University of Toronto. If deference to the widespread evil of diabetes they refused to charge for their invention, giving it away for free. Years later, enterprising crooks modified the chemical makeup of the drug and patented it so they could charge as much as they wanted.
Tuesday, July 28: Even though there is some stress outside today, there's a lot more good going on everywhere. A harmony of heart and mind reveals secrets that improve family and intimate relationships. The artist who created Garfield, and so many other comic characters, Jim Davis, was born on July 28, 1945. Davis also owns a card company called American Greeting Card.
Wednesday, July 29: It's all 'fire in the sky' starting today as the Sun in fiery Leo is joined by the Moon in fiery Sagittarius. It's a day of intuitive harmony where, despite the bumps and setbacks the possibility of accomplishing something worthy is very real. After Walter Cronkite, he was the most highly regarded news anchor in America. Yet he was born in Canada, Peter Jennings arrived on July 29, 1938 in Toronto. A life-long smoker, he quit in the 1990s, only to take it up again as the Gulf War strained his nerves. Tragically, he died off lung cancer on Aug 7, 2005.
And that's Looking Up with Bill for this week. Please join me next week for a look at the week of July 30 through Aug, 5, including the full Moon in Aquarius, on Monday, Aug. 3.
And remember, as Joni said: "We are stardust. We are golden. So shine on."