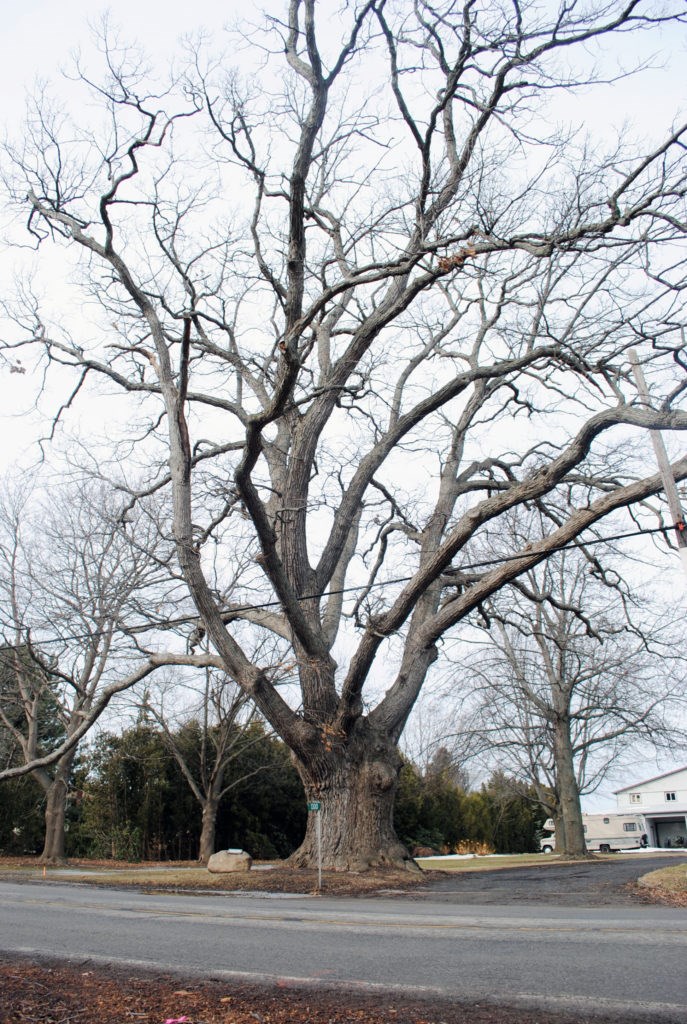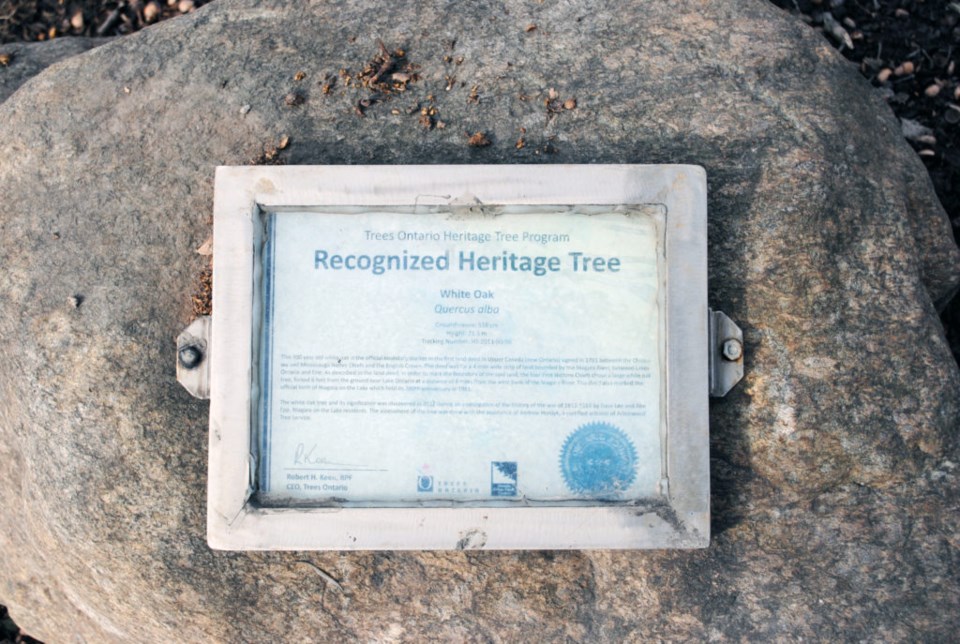 Treaty Tree
From the plaque at the base of the Treaty Tree on Lakeshore Road: "This 400-year-old White Oak is the official boundary marker in the first land deed in Upper Canada (now Ontario) signed in 1781 between the Chippewa and Mississauga Chiefs and the English Crown. The deed was for a 4-mile wide strip of land bounded by the Niagara River, between Lakes Ontario and Erie. ... This deed also marked the official birth of Niagara-on-the-Lake, which held it's 200th anniversary in 1981.
"The white oak tree and its significance were discovered in 2012 during an investigation of the history of the war of 1812-1814 by Dave Lee and Abe Epp, Niagara-on-the-Lake residents. The assessment of the tree was done with the assistance of Andrew Hordyk, a certified arborist."
The tree has been designated a "heritage tree" through the Trees Ontario Heritage Tree Program, a qualification that falls under the same heritage act that designates neighbourhoods and homes.
Think of this beautiful, historical tree as a perpetual candle to celebrate the birth of our town.
If you have any local finds to share, or that I can look into, please contact me at [email protected].
Buddy Andres, a former Parks Canada employee, had some information to add to the "monolith" discussed in last week's Local Finds. The sign was installed during his tenure at Parks Canada, saying Butlers Barracks National Historic Site. It was not used as a parking sign to his knowledge, he said.