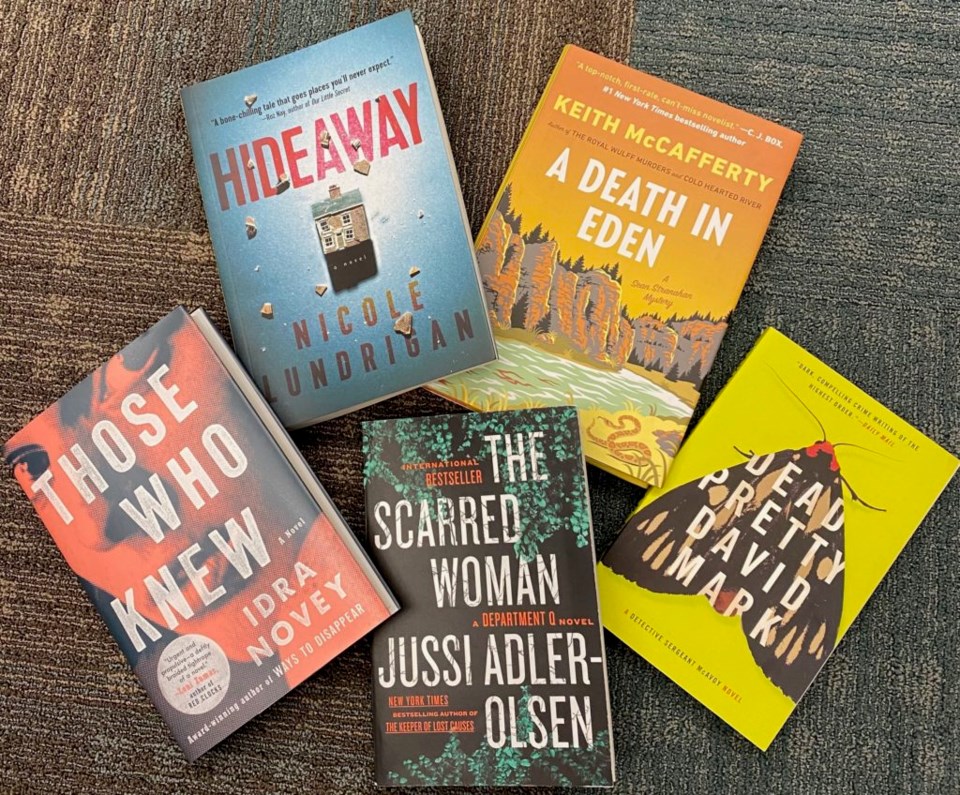 It's the time of the year for giving, and the NOTL Public Library is joining in the Christmas spirit.
Kasia Dupuis, the children's library service associate, says the library has several different ways to win books and prize packs, with something for all ages, from toddlers to adults.
There are more than 20 book bundles to win, each with three to six books. Each bundle has a theme, says Dupuis, such as black female authors, sci-fi, or educational non-fiction.
"We've tried to curate them, and if you win a bundle you like, that's great, and if you don't, it should make a great fit for someone."
As an alternative, a winner can pass on the bundle, and their name goes back in the draw for the next day.
"The premise is, you can read them, you can share them, or you can read them and then share with someone in your bubble."
The books are all new, from First Book Canada, "a wonderful organization that helps community organizations connect books with readers of all ages," says Dupuis.
The contest is for anyone who follows the library on social media, or on its website, where details and entries are available.
The books have to be picked up, either at the library or curbside, says Dupuis. Although the library is open to browsers now, she says, there are still some patrons who are more comfortable with picking their books up outside.
When the library was closed, pickup was popular, but it declined when the facility reopened. In the last couple of weeks, more people are staying home, and if they venture out, are asking for pickup again. "It's about 50/50," says Dupuis. "People are minimizing their need to go out."
Winners will be notified privately, she says.
Also because of COVID, in recent months more members are accessing the library's website. "It pushed people who weren't using it to make a little bit of a jump, in some cases just to be connected to what they needed to know to keep safe."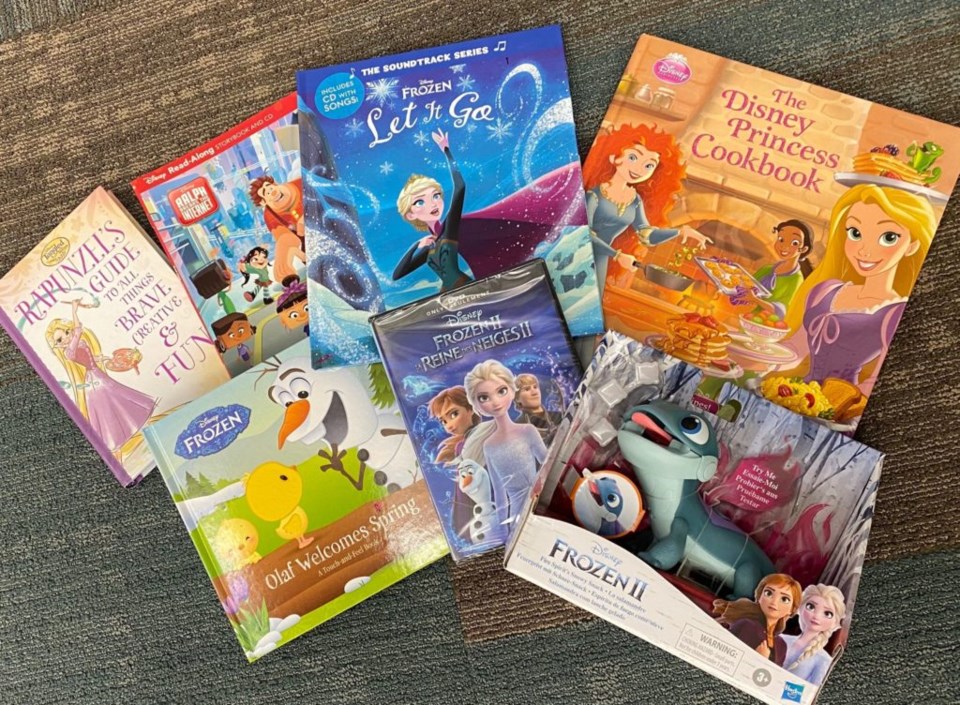 Kids' books are being packaged with other items, she says.
"For the kids' giveaways, we have different themed prize packs that we will draw for during December," says Dupuis.
Some of the prize packs include Fill Your Home Library Prize Packs for toddlers, kids, tweens and teens; a Princess Prize Pack, including a copy of Frozen 2; an Artemis Fowl Book Set; and a Pokemon Prize Pack, with a Pokemon Trainer Box and stuffies. A few more will be added as the month progresses, she says,
The library also has two Dav Pilkey-inspired contests happening right now. "The first is to win one of two copies of Dav Pilkey's latest book, Cat Kid Comic Club, by sharing the names of your favourite Dav Pilkey characters with us on our website or on Facebook or Instagram. This contest closes Thursday, Dec. 3," says Dupuis.
"The second contest is our FLIP-O-RAMA contest to win a Dav Pilkey Book Duo, including the new Cat Kid Comic Club, and the latest Dog Man: Grime and Punishment book."
To enter to win, participants will need to create their own Flip-O-Rama — a simple animation technique involving two pieces of paper, two similar drawings and your hands to flip the paper quickly — and share the video of it on the library website or on Facebook or Instagram. This contest closes Thursday, Dec 10.
The library is also doing giveaways for gift cards to local businesses. "We currently have a Holiday Lights contest on our social media channels, asking locals to share their favourite holiday light display out in the community, for a chance to win a gift card to Home Hardware," says Dupuis.
Next week, the library will have a photo/story contest. Share a picture and/or story of a favourite holiday ornament or decoration on social media for a chance to win a gift card to Just Christmas on Queen Street.
"Our last – and most exciting – photo contest is called Cozy Christmas Critters, where we ask participants to share a picture of their favourite critter/pet getting ready for the holidays, to win a gift card to Pet Valu."
"Overall, it is a month of giving and sharing at the library, and we're definitely excited to get it all started."
For more details, or enter to win the giveaways, visit https://notlpubliclibrary.org.