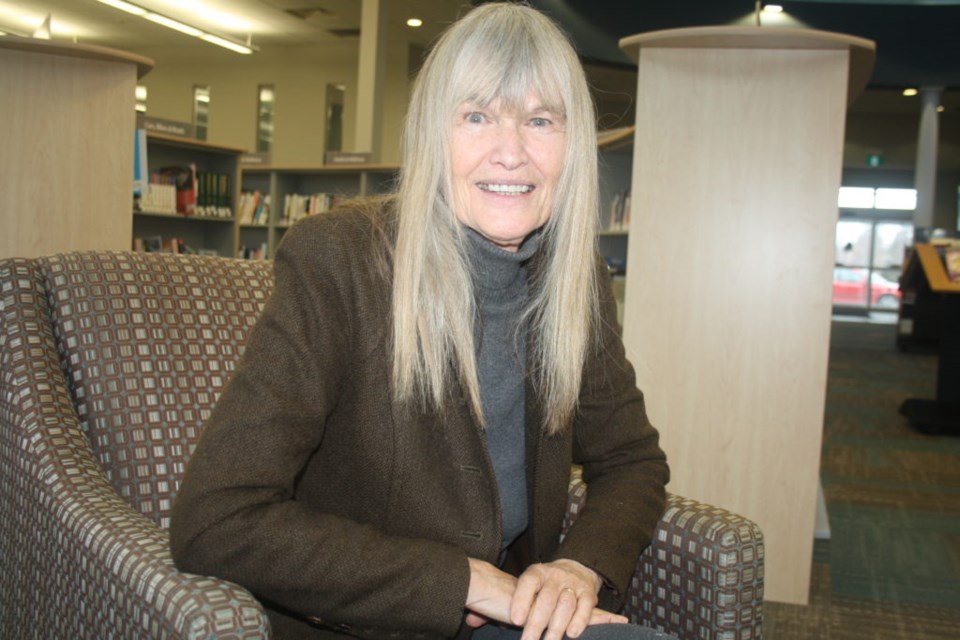 Valmai Elkins is a published writer who loves literature.
While teaching childbirth education at McGill University, she pioneered the hospital Birthing Room and introduced the concept and design across North America.
Elkins and her book, Rights of the Pregnant Parent, are credited with changing hospital birth. It became an international bestseller, followed by The Birth Report. She was also a pioneer in encouraging fathers to be present at their babies' births.
Next Tuesday, Elkins will present the Nobel Series talk, held at the NOTL Public Library, on the prize for literature.
Alfred Nobel, engineer, chemist, inventor and philanthropist, was also a lover of fine writing, says Elkins. "He himself produced a handful of poems and a satirical novel. His Nobel Prize in Literature, presented on Dec. 10, the anniversary of his death, is awarded for "Outstanding work in an idealistic direction that adds the greatest benefit to humankind."
Since 1901, she says, there have been 101 men who have won the prize and 15 women, including, in 2013, Canadian, Alice Munro.
The 2018 Award was postponed because of allegations of sexual abuse and financial misconduct against the husband of a member of the Swedish Academy. It was deemed prudent to allow the scandal to settle before an award was made, says Elkins. "However another wave of scandal would engulf this year's double prize, as each winner has triggered public outrage because of their interpretations of historical events."
Polish writer Olga Tokarczuk, 57, winner of the 2018 award, also received the prestigious Man Booker International Award for her audacious novel Flights, a plunge into contemporary travel through a restless world where the international airport replaces the town square, says Elkins. The narrator maintains that, "a thing in motion will always do better than a thing at rest, for change will always be a nobler thing than permanence." This journey through time and space, with side trips to the anatomy of the human body and soul, the nature of borders and the return of Chopin's heart posthumously to his native Warsaw, is both disorienting and captivating.
"Tokarczuk's 2014 novel, The Books of Jacob, however, received such vitriol for its interpretation of the 18th century Polish history that her publisher protected her with security guards," Elkins says.
This year's winner, Austrian playwright, novelist and screen writer, Peter Handke, 78, has 30 works of fiction, drama, screenplay and critical theory with a string of awards.
"At 24, his play, Offending the Audience, established him as a brilliant linguist and provocateur. His screenplay, for the Wim Wenders film, Wings of Desire, about trench-coated angelic beings who gather in the Berlin Library during the Cold War to send rays of hope to troubled humans, won acclaim. But his novel, Across the River: Justice for Serbs, produced an outcry accusing him of denying crimes against Muslims in the Bosnian War," says Elkins.
Though his publisher issued a 24-page defence and even his most ardent critics concede his linguistic brilliance, his work and that of Tokarczuk raise disturbing questions about the political nature of post-modern literature.
Elkins will talk about these two Nobel prize-winners at the NOTL Public Library Tuesday, Dec. 10 at 2 p.m.