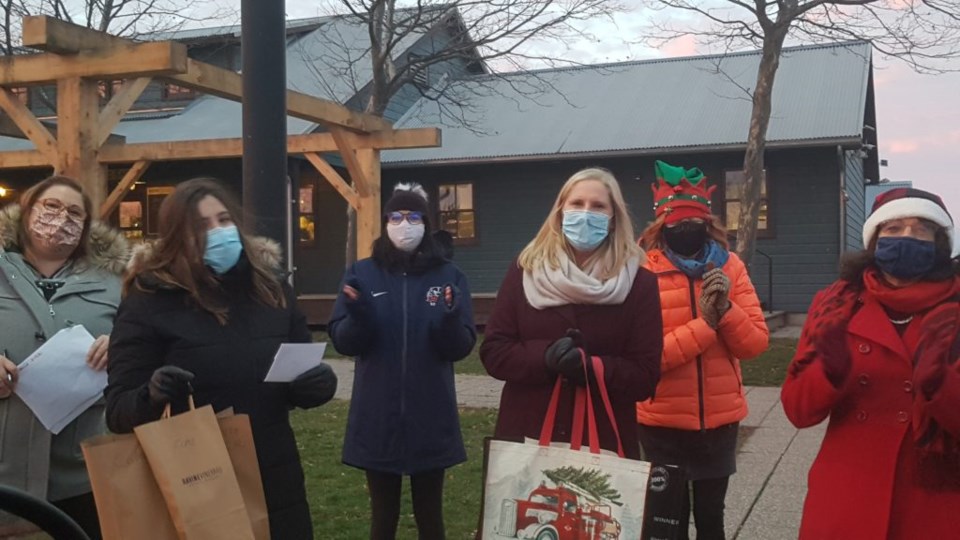 The Friends of Fort George, the Niagara-on-the-Lake Museum, and Ravine Vineyard Estate Winery are offering a special History in the Vineyard (at home) fundraiser.
"After a busy summer, we are very excited to be back at Ravine for another great gourmet dinner and history event" says Tony Chisholm, president of the Friends of Fort George. "Included with the dinner will be a special preview of the upcoming publication, Fort George: A History, that is set to be released in 2022 by the Friends of Fort George and Parks Canada."
"The History in the Vineyard fundraisers have been a great source of income for both the NOTL Museum and the Friends of Fort George, with previous events selling over 200 dinners and raising thousands of needed dollars for both organizations, while also supporting three local restaurants: Ravine Vineyard Estate Winery, The Garrison House, and Ruffino's Pasta Bar & Grill," says Amy Klassen, the museum's director of finance and marketing.
Due to COVID restrictions, this Dec. 9 event will offer gourmet take-out/delivered dinner. The three chefs have prepared a special menu with lots of choices. The food will be distributed in special containers that can go directly in the oven to be warmed up. With each ticket purchase, you can also purchase up to two bottles of Ravine's Sand & Gravel wine for $15 per bottle.
Tickets are $100 per person, and include a $30.00 tax receipt. They can be purchased at www.nhsm.ca or friendsoffortgeorge.ca.
For more information, contact the Friends of Fort George at 905-468-6621, or admin@friendsoffort
george.ca, or the NOTL Museum at 905-468-3912, or [email protected].
All proceeds from the evening will support ongoing projects of the Friends of Fort George, the Niagara
Historical Society and the Museum.