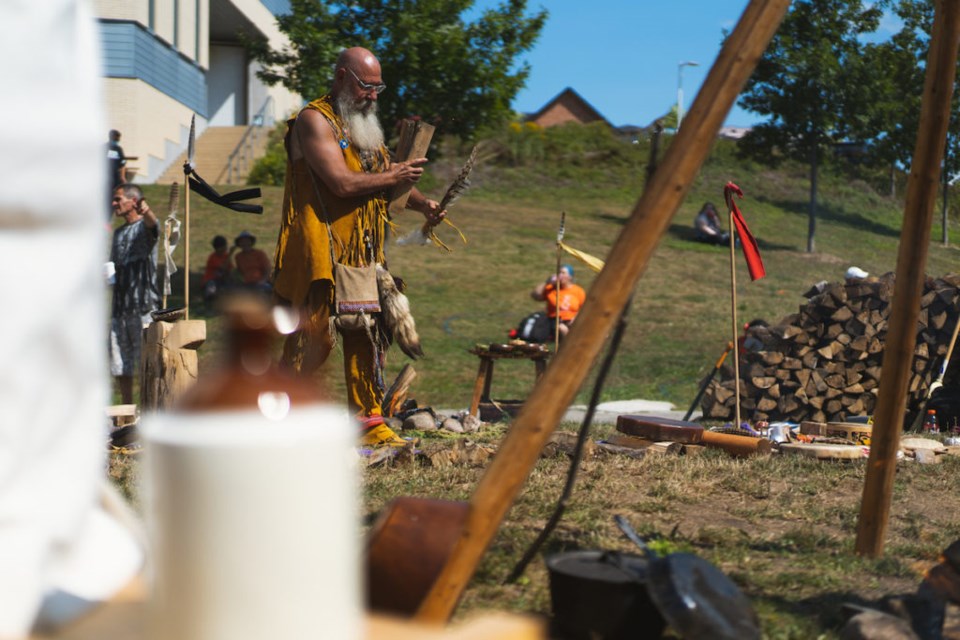 The theme for this week's sixth annual Celebration of Nations, "Honouring our Matriarchs: Restoring the Balance," is near and dear to the heart of artistic director Michele-Elise Burnett.
"Our matriarchs are really at the centre of most of our Indigenous communities," she explains on the phone from her Wainfleet home. "Even if they're not matriarchal-based societies, they still hold the women in those communities at a high regard and treat them with respect."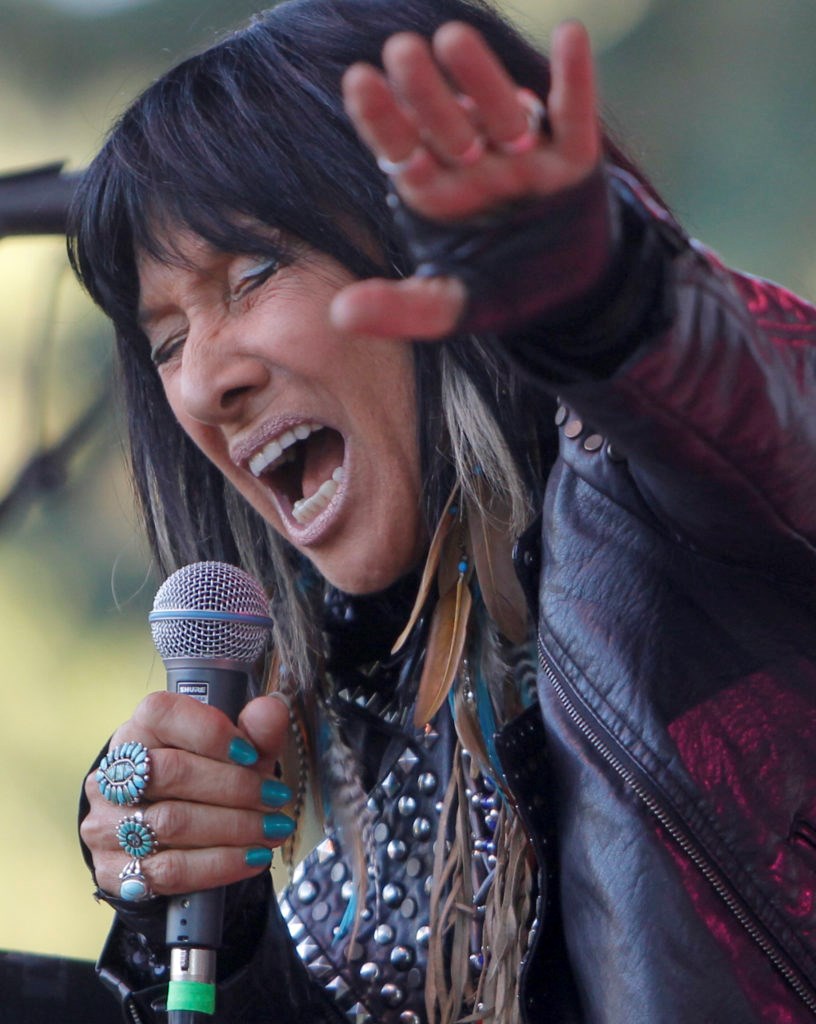 Through her organization Kakealanicks, Burnett oversees the three-day gathering of Indigenous arts, culture and tradition in downtown St. Catharines, taking place at and around the First Ontario Performing Arts Centre. It runs this Friday, Sept. 9 until Sunday, Sept. 11.
The weekend includes a concert by legendary Indigenous icon Buffy Sainte-Marie, singer Shawnee Kish, originally from Niagara, and the Strong Water Singers, as well as sunrise ceremonies, sacred fire teachings hosted by female Elders, and opportunities for participants, both Indigenous and not, to participate in workshops.
Though last year's virtual event attracted as many as 60,000 viewers across the world, Burnett is relieved that this year's celebration can be held in person.
"I'm excited that we are able to finally come together for the first time since COVID," Burnett says. "It's so important to be able to feel the energies together. You can only get so much out of the virtual platform in terms of those energies. During the teachings and workshops, it is so much more impactful to look each other in the eye. Those experiences will stay with you forever."
The weekend will also include "The First Ladies of Jazz" concert experience, featuring female vocalists Cheri Maracle, Faith Armour and Ranee Lee in a tribute to Mildred Bailey, Billie Holiday and Ella Fitzgerald.
As well, the 2022 Celebration of Nations Outstanding Achievement Awards will be handed out, there will be a panel focusing on the Niagara Escarpment Biosphere Network, and the Film House will screen The Water Walker, starring Indigenous activist Autumn Peltier, and Blood and Water: A Reclamation Story, directed by Indigenous entrepreneur and filmmaker Layla Staats.
Of the matriarchal focus, Burnett adds, "they're our life givers, our water carriers, the ones that nurture us, that inspire us. In some of the different nations they are the ones who elect the chiefs. They watch the young men and women and how they work in the community. They guide them to their responsibilities to the community."
Burnett feels it's time to get the world back in balance, by lifting and supporting the youth and the men who find themselves since colonization living instead in patriarchal societies. It's about finding the balance to create a healthier environment.
The weekend will also feature the Red Dress Exhibit, an immersive experience honouring the stories of Murdered and Missing Indigenous Women, Girls and Two-Spirited people (MMIWG2S) from 13 Indigenous Peoples in Western New York and Niagara.
Burnett is fresh off of curating a similar installation just across the border at Artpark. The one this weekend will include an audio documentary for each dress and a special "Her Moccasins Talk" teaching on Saturday at noon with some of the project's contributors.
"It was incredible, the amount of awareness we received on the long weekend," she says. "It's a big part of honouring our matriarchs and restoring the balance. We give their spirits a voice so that they can create awareness along this journey. I'm hoping we can take this right across Canada, right across North America."
Coming back this year is Drums Across Canada. It debuted as part of last year's virtual celebration, when drummers in Niagara connected with others in London, Ont.;, St. John, NB; and Nanaimo, B.C to hold a healing drum circle that went across the nation. This year, the circle becomes even bigger.
"We started working on it right after last year's event," she tells The Local. "We reached out to other performing arts centres across the country, to create a bridge between Indigenous and non-Indigenous communities. It's one of the best ways to educate people, through the arts, and we have a great connection with our performing arts centre here."
Burnett and her Kakeklanicks team helped to connect local arts centres with drum groups in their areas. This weekend, the original four will be joined by groups in Halifax, Whitehorse, Yellowknife, Montreal and Prince Edward Island.
"We are going to do a complete full circle," she says, excitement in her voice. "We're going to wrap our arms around this nation that is still healing from so many different atrocities. These drums send out healing vibrations, the songs are medicine. We're going to have a call and response to create an ongoing narrative about healing, love and gratitude."
Like Drums Across Canada, many of the over 40 events this weekend will have virtual options as well. That includes some of the hands-on workshops, storytelling, poetry and discussion sessions and music, drumming and dance demonstrations.
As in previous years, firekeeper Brian Kon will watch over a sacred fire that will burn from Friday at dawn until the close of Celebration of Nations in the backyard of the PAC. The Procession of Nations will return on Saturday, showcasing the breadth and diversity of Indigenous peoples who live within the Niagara region and who travelled long distances from across Turtle Island to participate.
As well, a canoe launch will be held at Henley Island, the Métis Fiddlers will hold a performance and workshop, and an Indigenous Discovery Zone will provide interactive hands-on learning opportunities and fun for the whole family.
"There's something very special about it this year," says Burnett, "a super special energy. We have women doing the sunrise ceremonies all weekend. We have Indigenous women advisors this year. We really are embracing our women this year, and those women are also holding space and embracing our men, so we can all find that balance."
Details on the weekend's events can be found at celebrationofnations.ca.