Welcome to the second installment of the grape variety series, seeking to educate and inform, in a small way, about the common grape varieties grown in
Niagara-on-the-Lake and to simplify some of the terminology surrounding grape varieties, cultivation, wine production and tasting.
There are two main goals of this series, one to give a simple introduction to grape varieties, their properties and uses, and the other to get to know the farmers, vintners and sommeliers in our area and share some of their knowledge, thoughts and insights.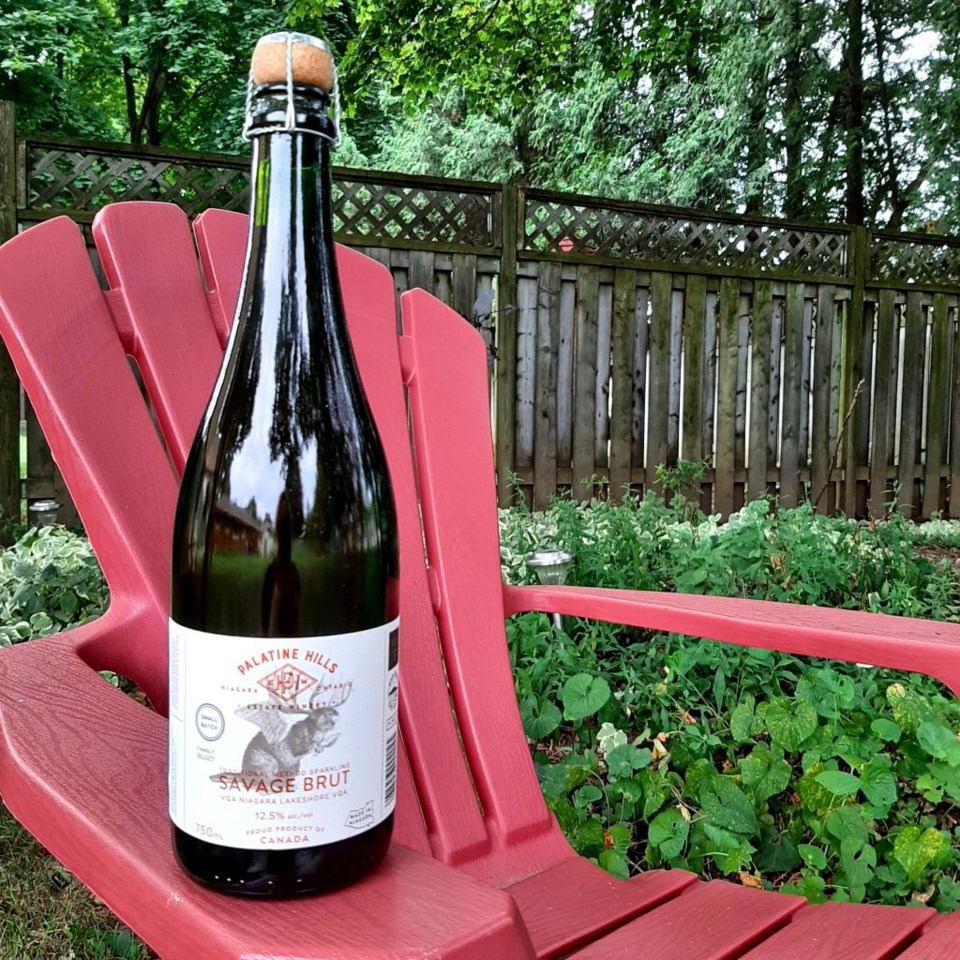 This week we are discussing one of the most venerated grape varieties cultivated in Ontario: chardonnay, a vitis vinifera species of grape originally native to Europe, but now cultivated around the world.
According to the VQA 2020 Annual report, chardonnay was, as in previous years, the most produced single grape varietal in Ontario. Ontario wineries produced 2,303,949 litres or 320, 087 (9L) cases of chardonnay last year.
Stephanie Pietruniak, sommelier at Palatine Hills Estate Winery, was eager to extoll the virtues of chardonnay and to provide some background about what makes it so exceptional. "Chardonnay," she explains, "can be grown and ripened in most winemaking regions around the world. It is highly adaptable to a wide range of climates. It is an early-budding, early-ripening variety, which means that it is perfect for Niagara region since our growing season is shorter. Since it is an early-ripening grape varietal, it means that after the ripening process chardonnay tends to lose its acidity levels quickly."
"A well-timed harvest is critical," she adds. "In cool continental climates, such as ours, it can display a range of flavours from citrus and green apple to white peach, melon, and blossoms."
"Chardonnay is also highly expressive of its terroir," Pietruniak continues. According to the VQA, "terroir describes a special set of conditions that contribute to the character of a wine." It refers to the particularities in geology, weather pattern, soil composition and elevation of a specified area.
Each of the four sub-appellations within the regional appellation of NOTL is diverse in these characteristics. Pietruniak, explains that these characteristics affect the character of the grape, as she describes the distinct conditions at Palatine Hills Estate Winery and its location within the Niagara Lakeshore sub-appellation.
"Niagara Lakeshore VQA is a sub-appellation that extends three kilometres inland, from Niagara River to the Welland Canal. The soils along Lake Ontario are reddish-brown sandy clay silt soils that encourage deep root penetration. Vines hate cold wet feet. So water retention in soils is not ideal. Ideal soil for vines is well-drained, low to moderate fertility. Grape growers want to encourage the vines to send their roots deeper in search of water and nutrients. This is what gives wine character. In order to build character, we must struggle a little bit," she adds with a laugh.
This is where Pietruniak gets a bit more technical as she describes the soil composition of the Palatine Hills vineyards, which requires a small geology lesson. "Our vineyards have a soil composition of a reddish-hued clay loam till that has been modified by lacustrine processes." So what are lacustrine processes? This means that soil is made up of lacustrine deposits, the fossils left behind by early freshwater species that inhabited ancient Lake Ontario, known as Glacial Lake Iroquois, when the shoreline extended up to the escarpment. This type of soil retains heat and will advance ripening of the fruit. According to Pietruniak, it also gives their terroir minerality. "Minerality cannot be replicated in the winery. Only the terroir can give this to you."
This is where things get a little more complicated. The term 'minerality' is shrouded in a bit of mystery, not because people do not know what it is but more that they don't know how to describe it. Within the wine aficionado community, there does not seem to be a consensus on whether minerality is a taste, an aroma or even a mouth feel, or maybe all three in combination. However, there does seem to be a consensus that it is a unique characteristic of the finished wine product that is transferred to the grape from the soil, especially in areas with ancient marine sediment.
Another characteristic to the Niagara Lakeshore sub-appellation is "lake effect." Pietruniak simplifies this phenomenon. "Throughout the day Lake Ontario absorbs a lot of heat energy for its own ecosystems. This is precious heat energy from the sun."
Lake Ontario releases this heat at night, she explains, which shortens the difference between day and night temperatures in the vineyard (diurnal range) and prolongs the ripening conditions in the area close to the lakeshore. This effect also helps reduce the risk of ground frost and reflects sun rays which promotes photosynthesis. "At Palatine Hills, we benefit from the lake effect," she states proudly.
As for the grape itself, "chardonnay is nicknamed the winemaker's grape," Pietruniak says. "While it is not an aromatic grape varietal, it is highly expressive of winemaking techniques."
She explains the difference in aroma and taste depending on whether a chardonnay is unoaked, oaked, or aged on the lees.
"For example," she says, "when chardonnay undergoes malolactic fermentation, it presents a wonderfully creamy or buttery texture. When oak-aged, it is toasty and nutty. When aged on the lees, it expresses autolytic notes of biscuit or brioche. Chardonnay loves to be told what to do by the winemaker."
To clarify, malolactic fermentation (MLF) is used in a wine production and is often applied to chardonnay when the winemaker seeks to soften the acidity in the wine. This second fermentation converts the malic acid in grape must to lactic acid, like in milk, which smooths out the taste and provides a richer mouth feel to the wine. To be aged 'on the lees' or 'sur lie' refers to the wine being aged with the remaining grape solids and the residual yeast from the fermentation process.
Palatine Hills Estate Winery boasts three single varietal chardonnays. The first is an unoaked. Pietruniak says the 2018 vintage, 1812 Unoaked Chardonnay, is a staff favourite since it is a true expression of what they call the "Neufeld minerality of its terroir."
She says their winemakers, John Jr. and Charles Neufeld, "did a wonderful job at leaving this wine unmasked and expressive of where it is from."
The second is the 2016 Neufeld Vineyard Reserve Chardonnay. This wine spends 12 months aging in 100 per cent French oak barrels. She describes it as "a big, full-bodied buttery, biscuity, nutty, toasty wine that still expresses its primary fruit aromas and its signature minerality."
The third chardonnay Palatine offers is their Traditional Method Blanc de Blanc Sparkling wine called Savage Brut. "This is a very unique wine that has spent 10 years on the lees (that very rarely happens). It expresses its autolytic notes of brioche pastry but most extraordinarily its primary fruit aromas of ripe golden apple, lemon, pear and blossom are still present and vibrant. After 10 years, that is so impressive. And again, the minerality just shines throughout. It is complex and effervescent (which again after 10 years should not be the case). Sorry . . . got carried away there," she says. "But not so sorry as to take it back!"
Pietruniak has no need to apologize. Her enthusiasm for her craft is inspiring. Thank you Stephanie for the knowledge you have imparted on the king of the white grapes and its unique character, its versatility and its connection to the land it is cultivated on.