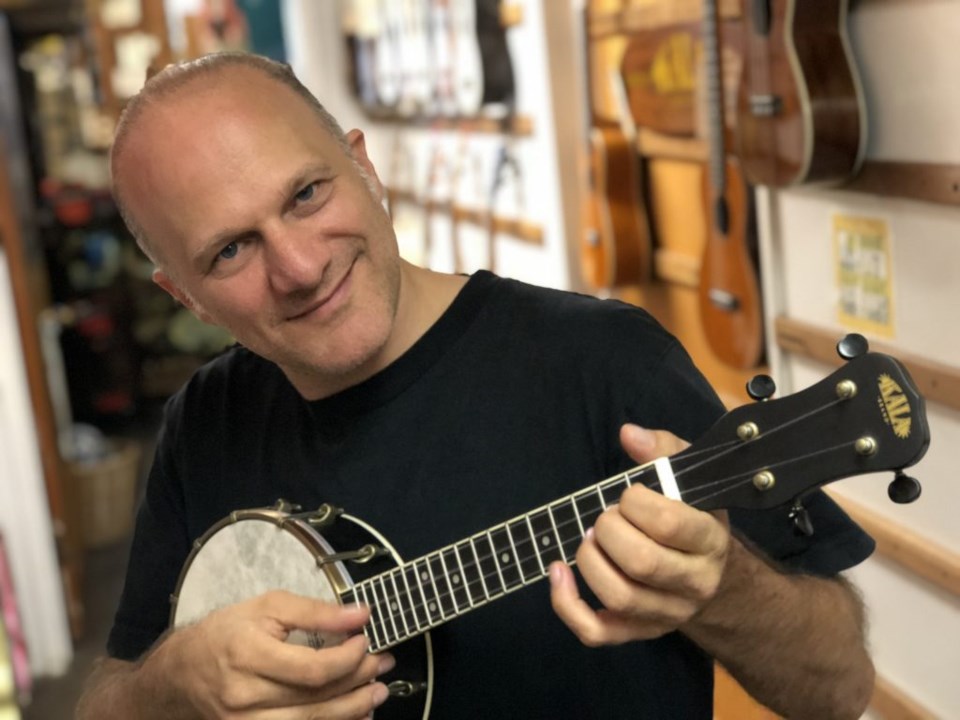 Their 2020 album Refuge and their brand new follow-up Sanctuary are a one-two punch of musical synergy and collaboration, both focusing on the challenges and opportunities facing the world's displaced peoples.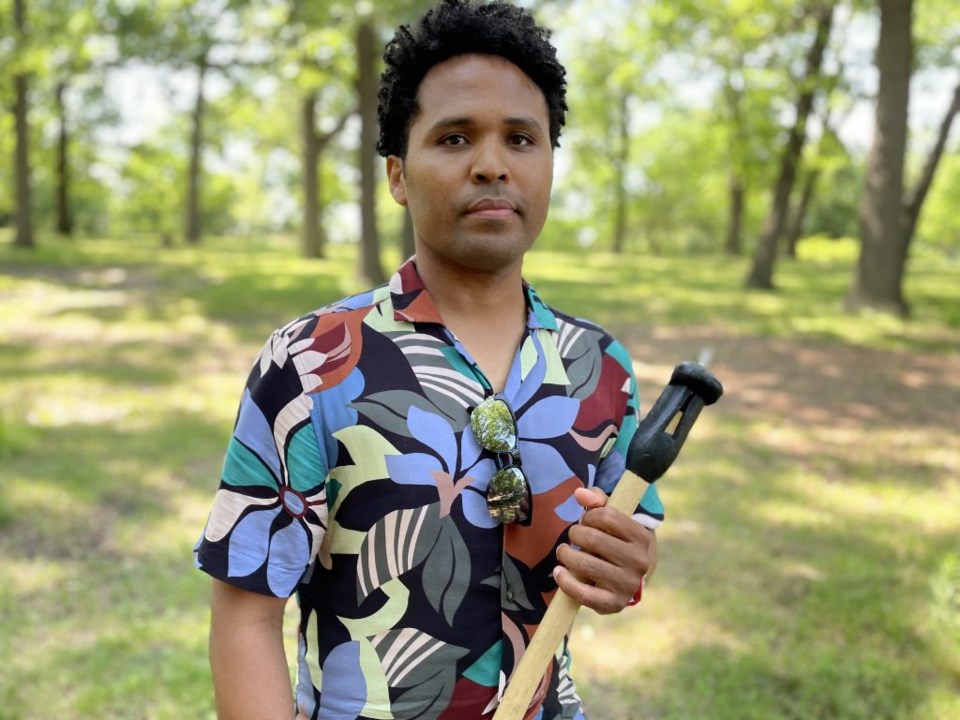 As producer and violinist Chris McKhool tells it, the entire project, including the gathering of a massive guest list of first-rate collaborators, has been a huge undertaking.
"The project was a lot bigger and more complex than anything I've ever put together before," McKhool laughs. "These songs were created in collaboration with the artists right from the ground up, with people from countries around the globe."
Every one of the guests on both albums has a story to tell about their journey to freedom, whether it be via words or music.
"The strength of these projects is really the artists," McKhool continues. "Each of them has come to Canada as refugees or new immigrants. Each story is more compelling than the last."
Taken together, the two albums form a powerful statement on the global refugee crisis. Over 24 songs, the overall mood is upbeat and positive. Some tracks do look back at the turmoil their guests fled. But others opt instead to offer an assessment of life in their new world, and a gaze forward at opportunities the move to their new home brings.
Guest artists hail originally from Turkey, Iran, Puerto Rico, Colombia, Iraq, Madagascar, Portugal, India and elsewhere. McKhool explains that as the project came together it took on a life of its own.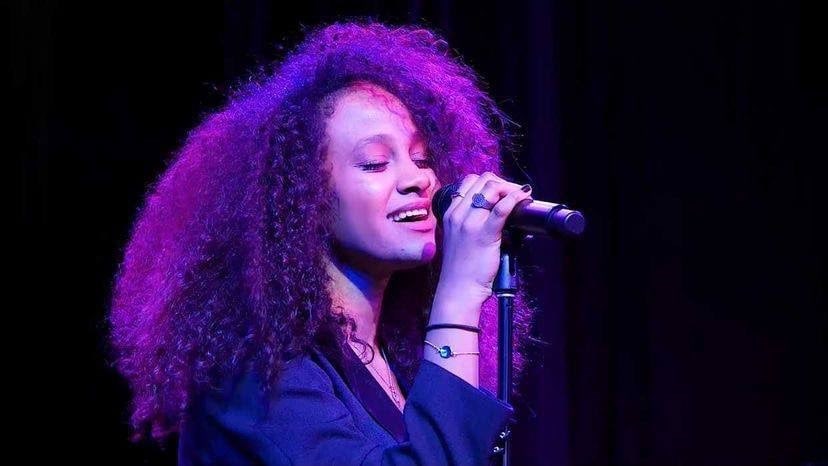 "With this type of project there's no end to how deep you can go," McKhool marvels. "These artists and these songs try to reflect the diversity of Canada in our album. We wanted to be as inclusive as possible, to include as many artists from different situations as possible."
McKhool relates the story of Ahmed and Tara Moneka, singing siblings from Iraq. Ahmed came under threat in his native country for portraying a homosexual in a film that gained popularity after screening at the Toronto International Film Festival (TIFF). While he was at TIFF promoting the film, extremists visited his family in Iraq and warned that they were planning to kill him if he returned home.
Ahmed's sister Tara soon faced similar threats for playing music that offended those same extremists. The Moneka siblings both sought refuge in Canada.
On Sanctuary, they collaborate on the Sonny Bono penned Bang Bang (My Baby Shot Me Down), made famous through versions by both Cher and Nancy Sinatra. Here, the song that was originally about a woman betrayed by her lover takes on a new, darker feel. Simply changing the pronoun "he" to "they" as sung by the Monekas makes it a song of oppression by a state determined to keep its people under its thumb.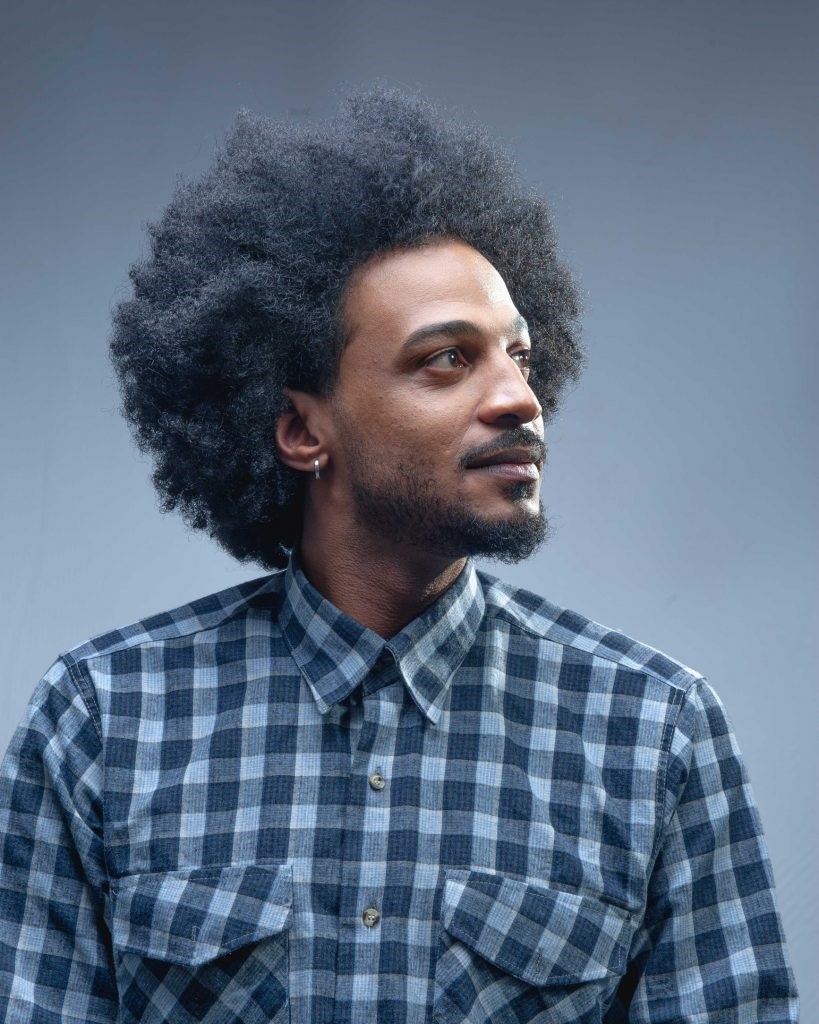 Another standout Sanctuary song, Mi Santuario, could be taken as a de facto title track. Originally from Colombia, Juan Carlos Medrano's lyrics capture the paradox of many displaced people.
"It's about that feeling of missing home," explains McKhool, "and the great struggles of home, how anyone who speaks their voice goes missing. Politicians and peace activists go missing in Colombia. It's hard to create a future for yourself in a place where you are afraid to speak your mind."
Three songs from Refuge are reprised on Sanctuary, including an orchestral version of the stunning The Power of the Land. Featuring poet, journalist, activist, businessman and actor Duke Redbird, an Ojibwa from the Saugeen First Nation, it's a poignant reminder that many Indigenous Canadians are made to feel like refugees in the land that was once theirs.
Other songs such as Moroccan Dreams and Hicaz Mandira Sultana tell a story without words, layering the host group's instruments with tabla, nyckelharpa and the Iranian stringed instrument called a tar.
McKhool feels both albums stand as a statement of the kind of complexity and beauty one can achieve by working together on a common goal. Experienced back-to-back, it's clear that these are important, ground-breaking works that thoroughly entertain while shedding light on one of the biggest issues facing the globe.
Many of the artists who collaborated on both albums will be part of the Bravo Niagara! show next week. Redbird and Medrano will be on the program. As well, Yukiko Tsutsui, Tamar Ilana, Ifrah Mansour, Donné Roberts and Niagara-on-the-Lake resident Robi Botos will appear either in person or via the magic of technology.
"We're really looking forward to this performance, as it will be the first time all these people will come together in the same room to perform these works we've created together, says McKhool.
This will be the second concert in Bravo Niagara! Festival's 2021-2022 season to be performed in front of a live audience. Last month, Bravo Niagara! founders Chris Mori and Alexis Spieldenner were ecstatic to welcome guests for the first time since early last year to the FirstOntario PAC for a performance from Canadian jazz pianist/singer Laila Biali.
Biali herself said sharing concerts via livestream was important and beneficial during the pandemic, but there's nothing like being in front of a live audience.
"Getting back on stage with real-time feedback from a live in-person audience feels like an oasis in the desert," she says. "The presence of listeners in the space impacts the experience for everyone present, shapes and elevates the music, and nourishes the live performer's soul. We are very grateful to be able to do this again, and to do it as safely and responsibly as possible."
Mori and Spieldenner are just as excited to present the Sultans of String as part of their Voices of Freedom Festival, an annual event dedicated to amplifying underrepresented voices and histories through the arts.
And, as diverse as the gathering on stage will be, it is likely that through the festival's outreach, the audience will be equally so.
"It's important for us to make this concert as accessible as possible to all members of our community," Spieldenner writes in an email. "Bravo Niagara! is thrilled to invite special guests to this concert, including Niagara Health and Upper Canada Lodge frontline health heroes, Niagara farmworkers, and community members from the Niagara Folk Arts Multicultural Centre from many different countries such as Syria, Egypt, Columbia, Venezuela, China and the Philippines."
Tickets for the Nov. 13 presentation are available through bravoniagara.org.