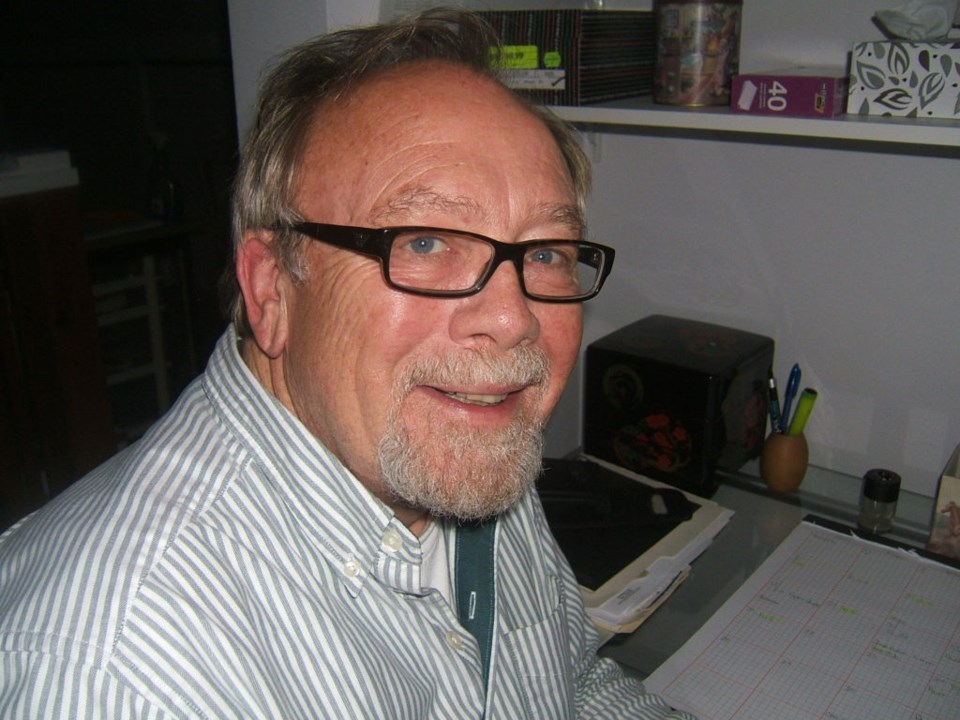 Welcome to Auchterlonie on Astrology, a look at the week of April 8, through April 14, including the new Moon on Sunday.
On my podcast you can also find out how to obtain your own personal birth chart including a forecast for the year ahead. The podcast is at www.auchterlonieonastrology.ca.
Now, the week ahead:
Thursday, April 8: With Moon in Pisces making a friendly connection to Uranus in Taurus, this a Thursday that can bring a nice financial surprise – or some good news health-wise. Or best of all – both! Today would be the 129th birthday of Hollywood's first superstar. Mary Pickford was born in Toronto on April. 8, 1892. I met her when I was a film student at York University five years before she passed. She was soft-spoken, and still radiant and magnetic.
Friday, April 9: A dream holds the insight to a better understanding on an old wound, and while that might be painful at first, it quickly changes into something sweet that sets you free. Be on your toes this afternoon, as there is a risk of an accident which hurts, most likely in a lower extremity like a foot or toe. It was April 9, 1869, that Canada became the huge land mass that we know it to be today. That's because 152 years ago today, the Hudson's Bay Company gave all their lands to the new (two-year-old) government of Canada.
Saturday, April 10: The Moon moves from imaginative Pisces into fearless Aries and Venus connect, kick-starting something beautiful. Like a gift. Or a trip. Or a new way of understanding everything! The first photograph of a black hole was taken on April 10, 2019. This black hole is 55 million miles away from Earth and is 6.5 billion times the mass of our home planet.
Sunday, April 11: At 10:30 p.m., it's the New Moon at 22 degrees of Aries. Close by are Mercury and Venus, making this a day when new starts are possible a clever and generous day shot with new ideas, and boldly-improved relationships. Make a list of things you want. Today's the day to make big steps toward making them come true. The New Moon is very Aries, featuring five planets in the first sign on the zodiac. The new Moon is sextile Mars in Gemini, sextile Saturn in Aquarius and square Pluto in Capricorn. All the planets involved in this lunation have a "let's do it" vibe. And of course, when we have a new Moon in Aries, we want to do Aries stuff: pioneer, explore, take a stand and get involved in projects that define the truth of who we are. Back in 1936, the Toronto Maple Leafs were in the Stanley Cup finals against the Detroit Red Wings. On April 11, the Red Wings won game three of a best of four, by a score of 3-2.
Monday, April 12: The Moon moves from impulsive Aries to value conscious Taurus this afternoon and makes sweet connections with both Jupiter and Venus. Taking chances can prove to be very beneficial today. Today is the 60th anniversary of the first astronaut circumnavigating Earth. Actually, it was cosmonaut, Yuri Gagarin who made history on April 12, 1961.
Tuesday, April 13: Feelings of insecurity may be well-founded. But make sure fear is held to the truth or these feelings may be misplaced. And it was April 13, 1997 that Mario Lemieux played his last NHL game for the Pittsburgh Penguins.
Wednesday, April 14: It happens every year, but today is the day for 2021. It's the day Venus goes from Aries into Taurus and it happens at 2:21 p.m. And Venus is in Taurus until May 10, when she moves on to Gemini. Venus rules Taurus and so we are going to enjoy nearly a full month of improved finances and relationships. I'll be making special note of the important moments for the next several weeks. So, stay tuned. April 14, 1865 – Abraham Lincoln is shot. Apr. 14, 1912 – The Titanic sinks. Apr. 14, 2002 – Tiger Woods wins his second Masters Golf Tournament. (Also won in 2001).
And that's AonA for this week.
Until then, shine on.