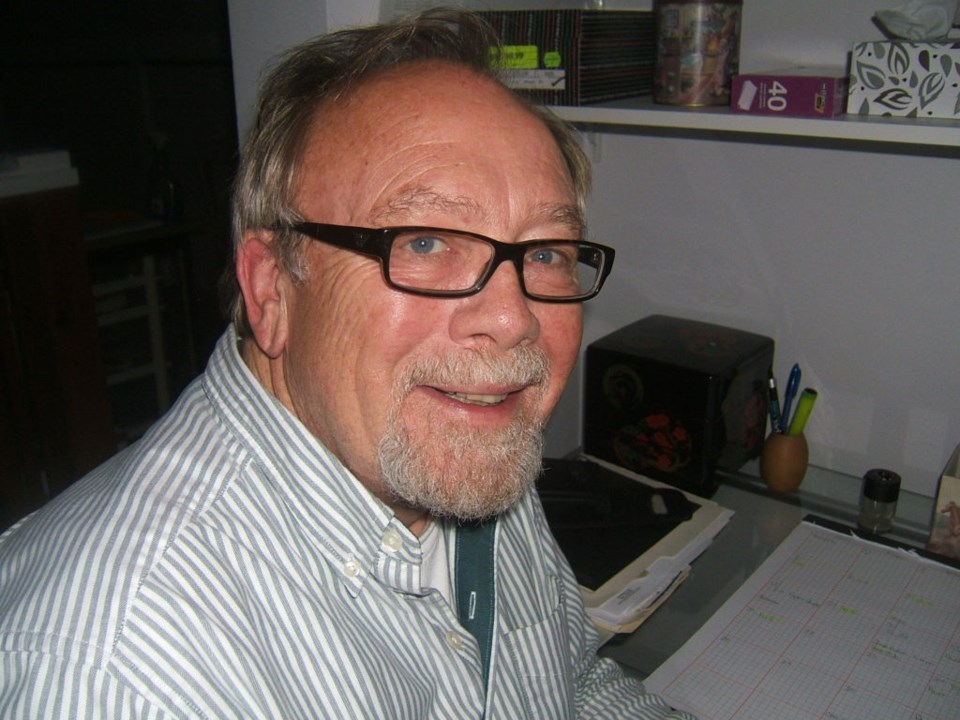 Welcome to Auchterlonie on Astrology, a look at the week of Jan. 28, through Feb. 3, including Mars conjunct Uranus and The Sun conjunct Saturn.
On my podcast you can also find out how to obtain your own personal birth chart including a forecast for the year ahead. The podcast is at www.auchterlonieonastrology.ca.
Now, the week ahead:
Thursday, Jan. 28: The full Moon in Leo is at 2:15 p.m. Proud emotions argue with your new way of seeing yourself. Today the Sun is conjunct Jupiter at nine degrees Aquarius. Today is a great time to formulate or bring your bigger-than-life vision to life. The Sun is our identity, and Jupiter is our beliefs and higher truth. Sun conjunct Jupiter is an excellent time to examine, and update, our beliefs and what holds true for us. Are your 2020 beliefs still valid? Do they still reflect the person you've become? What still holds true? What does not? Which new beliefs can you incorporate so that you can continue growing and expanding? Today is the birthday of Canada's second Prime Minister, Alexander Mackenzie, born Jan. 28, 1822. He introduced the secret ballot and initiated the Supreme Court of Canada and The Royal Military College in Kingston, among many other things.
Friday, Jan. 29: The Moon in Leo opposes Mercury in Aquarius at 8:53 p.m. Feelings and ideas are in very different places on the day before Mercury turns retrograde. Proud feelings and forward ideas can go hand in hand if we want. Oprah turns 67 today. She is still ranked as the most influential woman in the World.
Saturday, Jan. 30: We need to get all our 2021 planning done before Mercury goes retrograde at 26 degrees Aquarius at 10:51 a.m.
This is the first time Mercury goes retrograde in an air sign since 2015. In 2020, Mercury has turned retrograde in water signs, so it has been influencing us at an emotional level. In 2021, Mercury will go retrograde in air signs, so it will influence us at a mental level. Any Mercury retrograde will point to what needs to be reviewed, reassessed, and reinvented. Pay attention to the Aquarius sector of your chart to get more hints about what needs a cosmic update. It was 52 years ago today that the Beatles performed their last concert. It was on the roof of their studio on Abbey Road.
Sunday, Jan. 31: Clever, discriminating feelings thanks to the Moon in Virgo are in harmony with Pluto in serious Capricorn. It's time to fine tune things. Today Jackie Robinson, the first black player in Major League Baseball, would be 102 years old.
Monday, Feb. 1: Two big aspects today: first the Sun is square Mars at 6:33 a.m. Then Venus moves from Capricorn to Aquarius at 9:05 a.m. Fortunately, Mars is in Taurus so overindulging may be the worst of it. Venus brings a new forward-looking edge to relationships. And today would have been the 73rd birthday of the Superfreak, Rick James of Buffalo.
Tuesday, Feb. 2: It's Groundhog Day. With the Sun in Aquarius in harmony with the Moon in Libra, the rodent should see his shadow. He'd been a successful Mississippi riverboat captain when the American Civil War broke out, and he was unemployed. So, he became a writer. And this Samuel Clements became Mark Twain on Feb. 2, 1863.
Wednesday, Feb. 3: Challenges here, there and in other places too. Fear is the worst. So do not fear. Deal honestly and win. Sadly, today is the day the music died, when a plane carrying Buddy Holly, J.P. Richardson and The Big Bopper crashed in Iowa. It was Feb. 3, 1959.
That's AonA for this week.
Until next Thursday, as Joni Mitchell said: "We are stardust. So shine on."