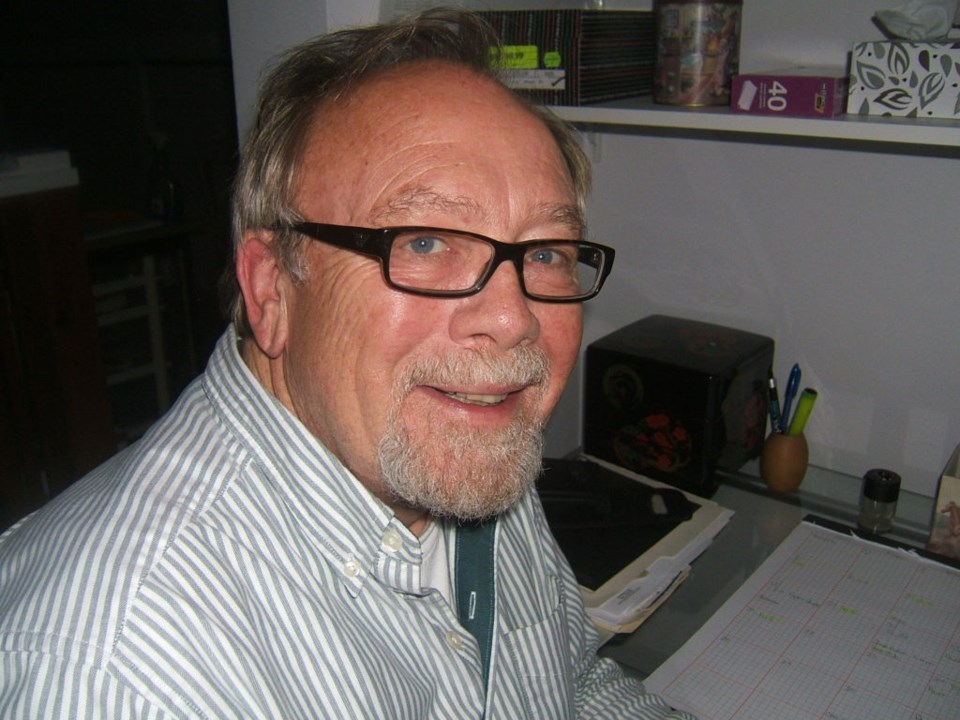 Welcome to Auchterlonie on Astrology, a look at the week of Sept. 17, including the new Moon in Virgo on Thursday, Sept. 17.
On my podcast you can also hear about all the important aspects for this month, and find out how to obtain your own personal birth chart .including a forecast for the year ahead. Go to www.auchterlonieonastrology.ca.
Now, the week:
Thursday, Sept 17: This is one of the most significant new Moons of the year because the Moon in Virgo makes perfect trines with Jupiter, Saturn and Pluto. It's time to look for new ways of doing things. Constructive new ways of doing things. Time to make the most of subtle differences. A new Moon signals the start of a new month, astrologically, so refresh yourself! The most influential Constitution ever was signed in Philadelphia on Sept. 17, 1787, 11 years after the Americans won their independence from Britain in the Revolutionary War. The American Constitution was the first designed to have three branches of government, each equal to the others. Some of it came from Indigenous ideas of democracy. It has been copied by countries across the globe.
Friday, Sept. 18: While the Moon has moved on from Virgo to Libra, today's most significant event is Mercury in Libra connecting with Neptune in Pisces. The suggestion is a lot of frustrating thinking going on. Ideas about something from long ago are asking to be resolved. It was on Sept. 18, 1895 that John Diefenbaker was born in Neustadt, Ontario. He would become Canada's 13th Prime Minister.
Saturday, Sept. 19: Here is a day that does not want to give anything away. With one exception. And that comes early this evening when the Sun in Virgo and Mars in Aries appear to open a door to the past – and to the future. Inventing a way through the door is not easy, but very worthwhile. And today is the day that Brooklyn's Jimmy Fallon celebrates birthday number 46.
Sunday, Sept. 20: Trying to lead today is a recipe for frustration. Later this afternoon and evening, good things come your way with very little effort on your part, thanks to good knocks from Jupiter and Neptune. Family gets the best of what is here. He was the first player to score 50 goals and 100 points in six consecutive seasons. He did it with the Montreal Canadians, Guy Lafleur turns 69 years old today.
Monday Sep 21: It's the last full day of Summer for 2020 and it's a busy last day with Moon in Scorpio and Sagittarius and Mercury in Libra and Venus in Leo all making for an energetic start to the week. Charm grows as the day goes. One of the world's great tenors, Andrea Botticelli, was born Sept. 21, 1958, and celebrates number 62 today.
Tuesday, Sept 22: It's the autumnal equinox, the day when daylight hours and darkness are equal all over the Earth. It's the first day of fall in the northern hemisphere and the first day of spring in the southern half of the world. It happens when the Sun crosses the equator at 9:30 a.m. On this day in 1621 King James I of England gives Sir William Alexander a royal charter for colonization of Nova Scotia.
Wednesday Sep 23: On the first full day of fall, a busy Moon moves from Sagittarius into Capricorn, while Mercury and Venus add some weightier content, thanks to frustrations that will not easily cooperate. And today – The Boss, Bruce Springsteen, turns 71.
And that's Auchterlonie on Astrology for this week. Next time we look at Sept. 24 though Sept. 30, including lots going on with Mercury.
And check out my podcast at www.auchterlonieonastrology.ca
Shine on!