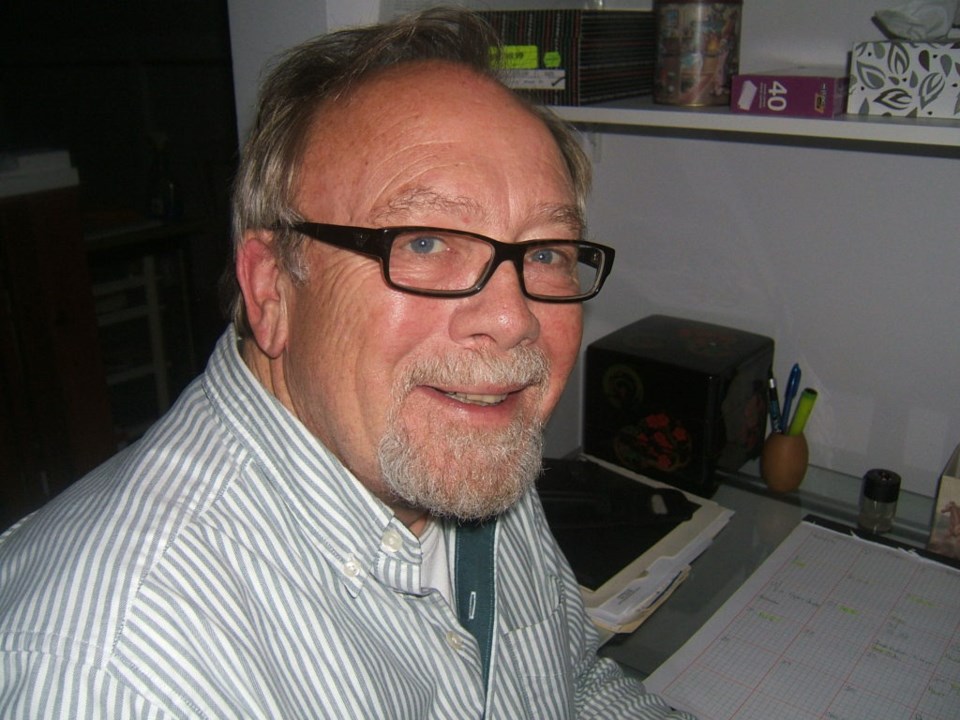 This week on Auchterlonie on Astrology I'll look at the third quarter Moon in Sagittarius on Monday, March 16, and the period from Thursday, March 12 to Wednesday, March 18.
On my podcast I've got a look at The Astrology of 2020 – A New Order, and also the week of Sunday, March 15 through Saturday, March 21. The website is https://www.lookingupwithbill.com/podcasts.html.
Now, the week ahead:
Thursday, March 12: No matter whether Libra in the early hours or Scorpio for most of the rest of it, today's Moon can't seem to say a friendly word to Saturn, Uranus or even Venus. Let's hope that Scorpio adage of 'I don't get mad, I get even,' is working for everyone today. And Blackhawk Bobby Hull scored goal number 51 on March 12, 1966.
Friday, March 13: So it's Friday the 13th and it's supposed to be unlucky. Well, I'm here to proclaim that there are five aspects in the sky, starting with a sexy bump from Mars to the Moon in the morning, followed up by the Sun and Moon in perfect harmony mid-day. And the Moon and Pluto doing the boogaloo later on. All in all, it's a magical Friday that should give everyone a bit of something sweet. For thousands of years, the objects in the sky included the Sun, Moon, Mercury, Venus, Earth, Mars, Jupiter and Saturn. Then on March 13, 1781, William Herschel realized the comet he thought he was seeing, was in fact, a planet. It was named Uranus after the Greek sky God, who with Gaea was responsible for people here on Earth.
Saturday, March 14: Mars is cooking with Neptune. The Sun is Pluto's buddy. And the Moon in Sagittarius shines all-knowing love. Yes, it's ever present. Everywhere. I highly recommend this Saturday as a day of goose bumps and wide smiles. Plan your best adventure. Or just go with the flow. This is a day to remember! The genius of the 20th century who explained the relationship between energy and matter with a simple equation, E=mc2, Albert Einstein, was born on March 14, 1879 in Ulm, a small town in Germany. Later, another famous researcher, Groucho Marx, wrote The Theory of Relatives.
Sunday, March 15: After yesterday's busy-ness, maybe this is a day to go slow and relax. Of course this is the day in 44 BC that Julius Caesar's astrologer warned him to "Beware the Ides (15th) of March." He did not, and was backstabbed by Brutus, Cassius and a host of nasty boys on March 15.
Monday, March 16: The third quarter Moon takes place at 5:34 a.m., and at 26 degrees of Sagittarius. So the Moon is in mutable Sagittarius, and the Sun is in immutable Pisces. This could be a pity party, except for the Moon moving into commanding Capricorn and hooking up with a powerful Uranus in Taurus. It's a surprise that brings you back to the future! Bernardo Bertolucci and Donald Sutherland teamed up only once to make a film, 1900. Some say it's a masterpiece. Some say it's a mess. I say it's a mastermess. And Donald Sutherland may be the best thing in it. Bertolucci was born March 16, 1941.
Tuesday, March 17: Perfectly timed for a leprechaun to have some fun. Bring your own leprechaun and hide under a mushroom. Or hide one inside yourself! On March 17, 1955, NHL superstar, Maurice 'The Rocket' Richard, was suspended by NHL commissioner Clarence Campbell for the remainder of the season after Richard viciously attacked an opponent. Riots ensued on the streets of Montreal.
Wednesday, March 18: Five conjunctions make this a strong middle of the week, where it starts out sexy and energetic, then gets another kind of lucky, then adds willpower and self-control to the mix, so by the end of the day, a deep breathing course is mandatory. On March 18, 1754, Thomas Pelham-Holles becomes Prime Minister of England on the occasion of the death of his brother, Henry Pelham. There was no report of sibling rivalry.
Next week is the New Moon in Aries, Tuesday, March 24, and the Sun in Aries on Thursday, March 19. That and more, next week on Auchterlonie on Astrology, here in The Local.
Joni Mitchell said: "We are stardust. We are golden." So shine on!