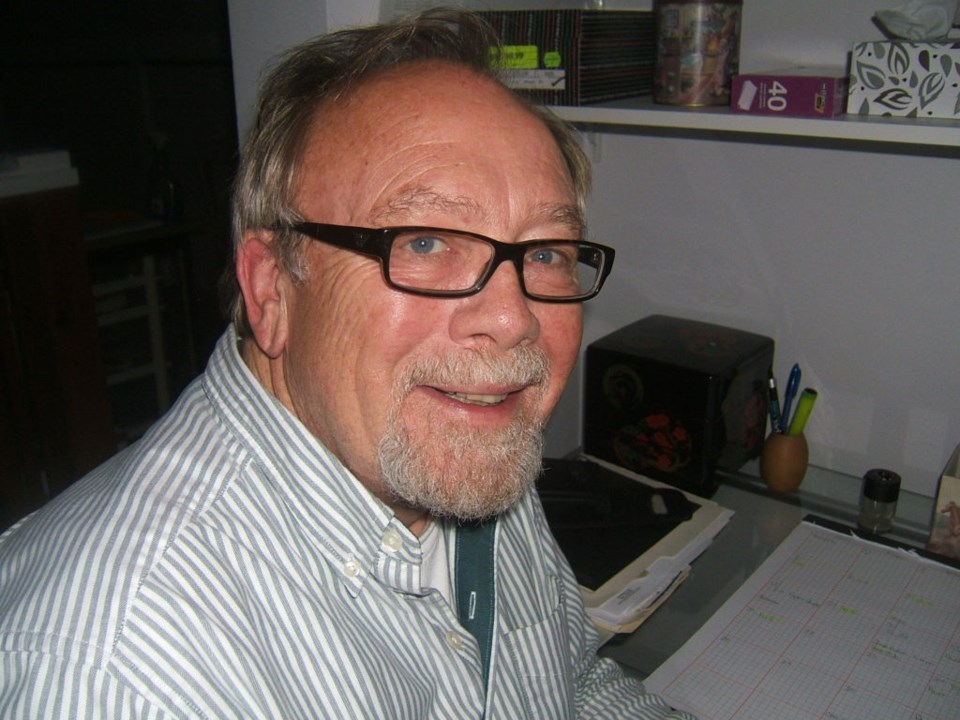 This week on Auchterlonie on Astrology I'll look at the first quarter Moon in Gemini on Monday, March 2 and the period from Thursday, Feb. 27 to Wednesday, March 4.
On my podcast I've got a look at the astrology of 2020 – A New World Order. One whole year in 19 minutes! Also on podcast is the week of Sunday, Feb. 23 through Saturday, Feb. 29. The website is https://www.lookingupwithbill.com/podcasts.html.
Now, the week ahead:
Thursday, Feb. 27: Two challenges and a gift today. The challenges come from the Moon in impulsive Aries, in a 90 degree or square aspect to both Saturn and Pluto in Capricorn. While Saturn is the ruler of careers and security and is powerful, here he must be obeyed. Jupiter is more giving and forgiving. But it's the Moon and Venus together in Aries that brings a gift! Impulsive adventures with someone you love? That sounds sweet. Today science celebrates the birth of David Hubel, born in Windsor in 1926, a graduate of McGill in Montreal; he won the Nobel Prize in Medicine in 1981 for his pioneering work on eyesight.
Friday, Feb. 28: This is a very busy Friday, with the Moon now in Taurus, making seven connections, and with Venus and the Sun each making one and Mercury making two. It's another good day to remember that Mercury is retrograde, so what looks like good news or a surprise, may not be all it's cracked up to be. Best to sit on news today if you are able. He was the first overall draft pick by the Quebec Nordiques and played at Centre as number 88 with the Philadelphia Flyers — today Eric Lindros turns 47.
Saturday, Feb. 29: We only get one of these Feb. 29 days every four years. It's our human way of correcting for the 365-1/4 days in a year by making every fourth year 366 days in length. And this one is magic, with the Moon in earthy Taurus in harmony with generous Jupiter, and also getting a helping hand from dreamy Neptune. If today is your birthday, it's one you will always remember. If it's not your birthday, it will feel like it was. Feb. 28 was the day Pierre Trudeau went for his famous "walk in the snow," before resigning Feb. 29, 1984.
Sunday, Mar. 1: The start of a new month sees the Moon move from value-conscious Taurus to quickly-changing Gemini, with positive vibes from Pluto, Saturn and Chiron. Expect a busy day, when socializing is fun. Today is the birthday of one of Canada's greatest success stories. Born in London and raised in Stratford, Justin Bieber turns 26 today. While his success came early and big, he has also dealt with Lyme disease and mononucleosis.
Monday, Mar 2: The first quarter Moon is always a challenge, but we do get a break on the quarter Moon in Gemini at 2:57 p.m. The break is courtesy of the sun in flexible Pisces, and the Moon in changeable Gemini. It was March 2, 1962 that Philadelphia center Wilt Chamberlain scored 100 points, most ever by an NBA player in a single game, during Warriors' 169-147 win over NY Knicks in Hershey.
Tuesday, March 3: Venus is love, and rules Taurus and Libra. Saturn is serious, and rules Capricorn. Today they are not friendly in the skies above. This may present as a threat of a costly measure that is, with level-headed thinking, completely avoidable. And the Moon moves from jumping Gemini into her home sign of sensitive Cancer at 11:25 p.m. This sets up a few days of challenges with Mars, Jupiter, and Saturn all in the opposite sign of Capricorn. He was born in Edinburgh, Scotland on March 3, 1847, and lived in Brantford Ont., where he invented what would become the biggest machine in the world – the telephone. Alexander Graham Bell also has patents on several hundred other things, most of which have yet to find an application.
Wednesday, March 4: Mercury, moving retrograde, re-enters Aquarius this morning. So communication problems are less about what we think and say – and now are more about devices we rely upon, such as cell phones and computers. Venus moves from Aries into her home sign of Taurus at 10:07 p.m., giving us a shift of good fortune and bringing value to our lives. And the Moon opposes Mars this evening as well, so that good fortune won't come without a bit of a tussle. Canada lost maybe its funniest comedian ever on March 4, 1994, when John Candy had a heart attack. He rose to fame as a member of the Toronto branch of The Second City, and through his appearances in comedy films, including Cool Runnings and Spaceballs. He is perhaps best known as Del Griffith, the loquacious salesman in Planes, Trains and Automobiles.
Next week is the full Moon in Virgo on Monday, March 9. That and more, next week on Auchterlonie on Astrology, here in The Local.
Joni Mitchell said: "We are stardust. We are golden." So shine on!