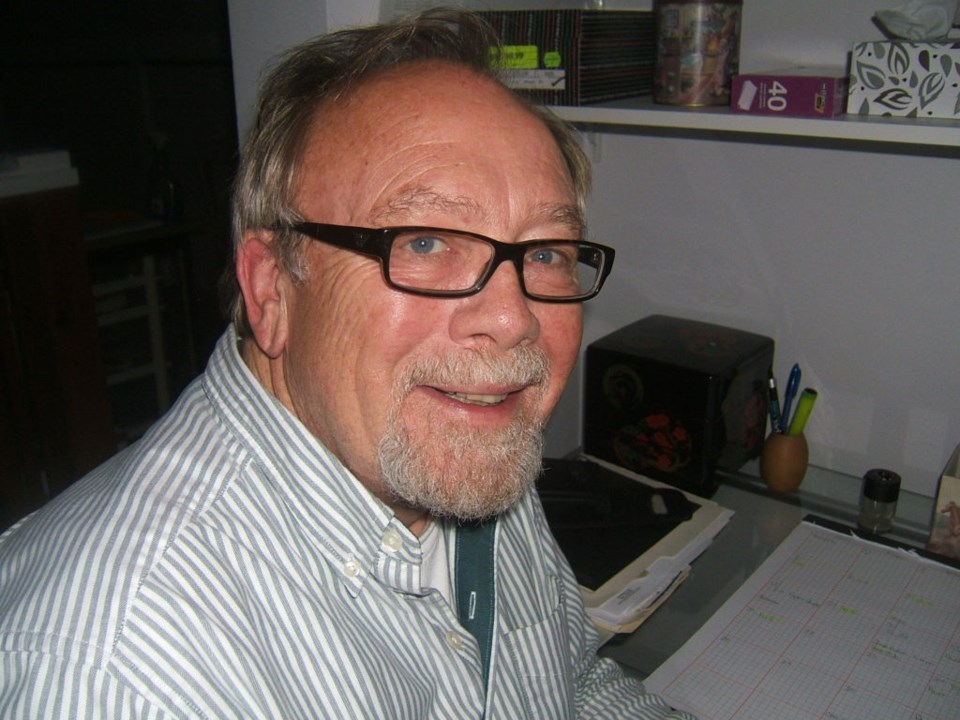 This week on Auchterlonie on Astrology I'll look at the period from Thursday, Jan. 30 to Wednesday, Feb. 5, and the first quarter Moon in Taurus on Saturday, Feb. 1.
On my podcast I've got a look at Indigenous North American astrology, and the week of Feb. 2 through Feb. 9. The website is https://www.lookingupwithbill.com/podcasts.html.
Now, the week ahead.
Thursday, Jan 30: The Moon continues in leap-before-you-look Aries all day today, with a sweet connection to Mars in Sagittarius in the supper hour. Generosity rules and there is love in the air! It was Jan. 30, 1961 that we first heard Patsy Cline sing I Fall to Pieces, voted Song of the Year in 1962.
Friday, Jan. 31: At 7:27 p.m. the Moon moves from impulsive Aries to value-conscious Taurus, so most of the day is full of impulsive energy, including a helpful idea that looks to the future. A better future. And Jackie Robinson, the first African-American to play in the major leagues, was born this day in 1919.
Saturday, Feb. 1: Today's first quarter Moon, with the Sun in Aquarius and the Moon in Taurus, threatens to bring a stubborn attitude to matters of shared finances, and intimate affairs as well. Fortunately, Jupiter in Capricorn is there to give a bigger picture, and point of view which can resolve both questions.
Sunday Feb. 2: It's Ground Hog Day! Put on some good shoes and be ready to do alot today, as the Moon in Taurus makes seven connections, while Venus and Pluto, and Mercury and Jupiter, make sweet as well. It's a day where practical ideas solve many situations, and where willpower and charm work well together too. It was this day in 1863 that unemployed Samuel Clements published his first short story under the pen name Mark Twain. Later he befriended Nikola Tesla and lived in Buffalo, N.Y. Always a wit, he is famous for, among others: "All you need in this life is ignorance and confidence, and then success is sure."
Monday, Feb. 3: Two big planetary moves today, as the Moon goes from Taurus to mercurial Gemini as we arise, and Mercury moves from futuristic Aquarius into imaginative Pisces about the same time. This sets up a few days of lively feelings, and quieter, but still creative, ideas as Mercury spends the next month in Pisces. (Mercury turns retrograde on Feb. 18 and then direct in Aquarius on Mar. 11.) Today is good for letting a serious attitude prevail. That's serious. Not fearful. It was Feb. 3, 1959, that became known as 'the day the music died,' with the plane crash that took the lives of The Big Bopper, Richie Valens and Buddy Holly.
Tuesday, Feb. 4: The Sun in Aquarius, and the Moon in Gemini, make friends today in an easy going partnership that is as light as a breeze. And it was this day in 2004, 16 years to the day, that Harvard undergrad Mark Zuckerberg launched Facebook from his dorm room desk-top computer. (And we thought Ground Hog Day was Sunday!)
Wednesday, Feb. 5: In the middle of the afternoon, the Moon moves from talkative Gemini into sensitive Cancer. But it's the planet Uranus that makes the strongest moves today, first with a connection to Mercury in Pisces, then with the Moon in the evening. It's a day of changes, especially changes in long-term plans. Be ready. Plan for a change.
Next week is the full Moon in Leo on Sunday, Feb. 9.
As Joni Mitchell said: "We are stardust. We are golden." So shine on!