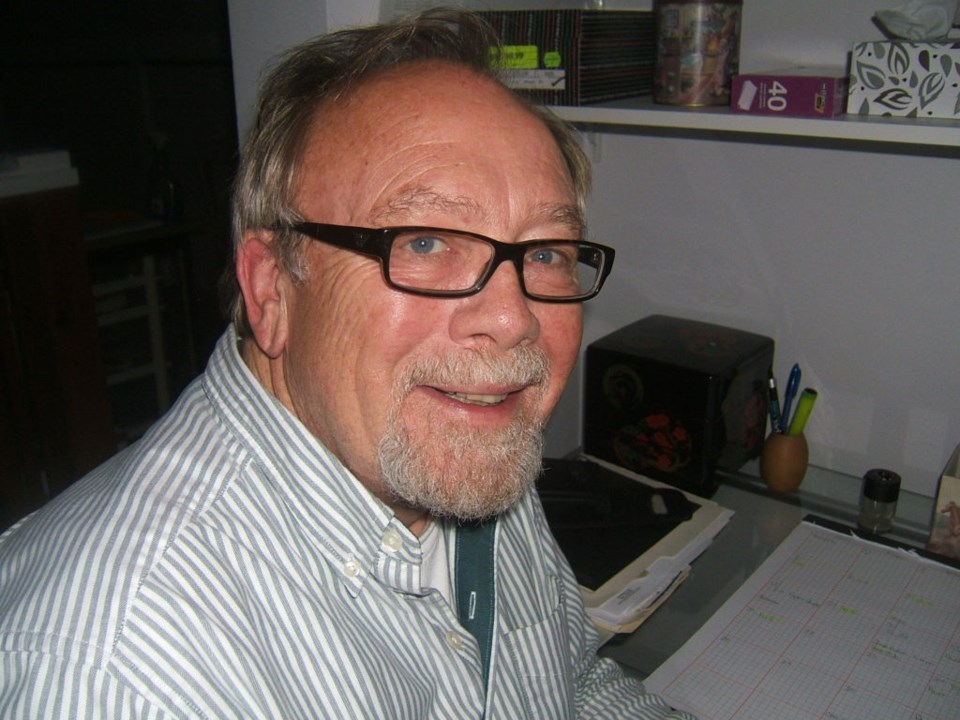 This week I look at the second week of December and everything up to the Full Moon on Thursday, Dec. 12.
Thursday, Dec. 5: The Moon moves from sensitive Pisces into fearless Aries this afternoon. In the morning there is a harmony of the Moon in Pisces, and Mercury in Scorpio, which creates a mysterious calm that is good for quiet, thoughtful insights. In the afternoon another connection, this time with Jupiter in Capricorn, makes for an impulsive moment where big enthusiasm creates opportunities for travel plans. Walt Disney was born on Dec. 5, 1901, in Chicago. His father had been part of the team to build the Chicago World's Fair in 1893, and that inspired Walt and his brothers to create the Disney entertainment empire. Walt's chart is strong in both Sagittarian and Capricorn planets, suggesting a personality both visionary and with tremendous management abilities.
Friday, Dec. 6: Impulsive emotions can get the best of nearly anyone today, at least until tonight when the Sun in Sagittarius and the Moon in Aries make energetic harmony in the sky. On Dec. 6, 1865, the 13th Amendment passed, outlawing slavery in the US. tar Trek – The Motion Picture, premiered on this day in 1979. And on Dec. 6, 2002, Adaptation, starring Meryl Streep and Nicolas Cage, opened to rave reviews.
Saturday, Dec. 7: A stressful Saturday is – thankfully – only mildly so. It's likely we're making a mountain out of a molehill. On Dec. 7, 1909, Leo Baekeland patented Bakelite – the beginning of the plastics industry.
Sunday, Dec. 8: After a laid-back Saturday, here comes a super busy Sunday. The Moon moves from energetic Aries into loving Taurus just past midnight, and is in the same spot in the sky as Uranus at 9:34 a.m. Surprise, or at least an unexpected change for some, including an unusual number of lottery winners. Later in the day Venus, in the constellation Capricorn, makes a friendly connection with Neptune in Pisces, indicating the potential for sweetness in relationships. (Or at least one relationship.) And finally the day concludes with Jupiter in Capricorn, connecting to Chiron in Aries. Look to healing advice that is worthy. Or perhaps travel news that is also healing. John Lennon was fatally wounded on Dec. 8, 1980. The film The Deer Hunter opened on Dec. 8, 1978.
Monday, Dec. 9: Today is the day Mercury moves from secretive Scorpio into all-knowing Sagittarius, the beginning of a month of big ideas and self confidence, with words and thoughts and plans. On Dec. 9, 1985, Jerry Rice began a record 100 NFL games with at least one reception. Two years later, Larry Byrd ended his 59-game streak of free throws.
Tuesday, Dec 10: Just before noon, the Moon moves from luxurious Taurus into talkative Gemini, as Mercury in Sagittarius connects with healing Chiron in Aries, bringing good ideas and/or good news to many. Even so, the day may end with insecure feelings that prompt a new direction. On Dec. 10, 1901, the first Nobel Peace Prize is awarded. And in 1964, Martin Luther King received his Nobel Peace Prize.
Wednesday, Dec. 11: While Moon continues in her transit of Gemini on her way to Thursday's Full Moon, the big news today comes from Venus and Saturn, both in Capricorn. This brings a sobering energy to at least one relationship, but maybe a wake-up call for a re-evaluation of relationships in general. The brilliant actress who helped make Young Frankenstein an enduring hit, Teri Garr, is 75 today, with more than 140 film and TV credits. She has been mostly retired since 2001, due to multiple sclerosis. Joe DiMaggio announced his retirement from baseball on Dec. 11, 1951. He was back with the Kansas City A's as vice-president just a year before the A's moved to Oakland.
Next week I look at the Full Moon in Gemini on Dec. 12. And more!
And a reminder to visit my website, www.LookingUpWithBill
.com. It has an all new podcast, featuring the astrology of Christmas and the real birthday of Jesus.
As Joni said: We are stardust. We are golden. So shine on!