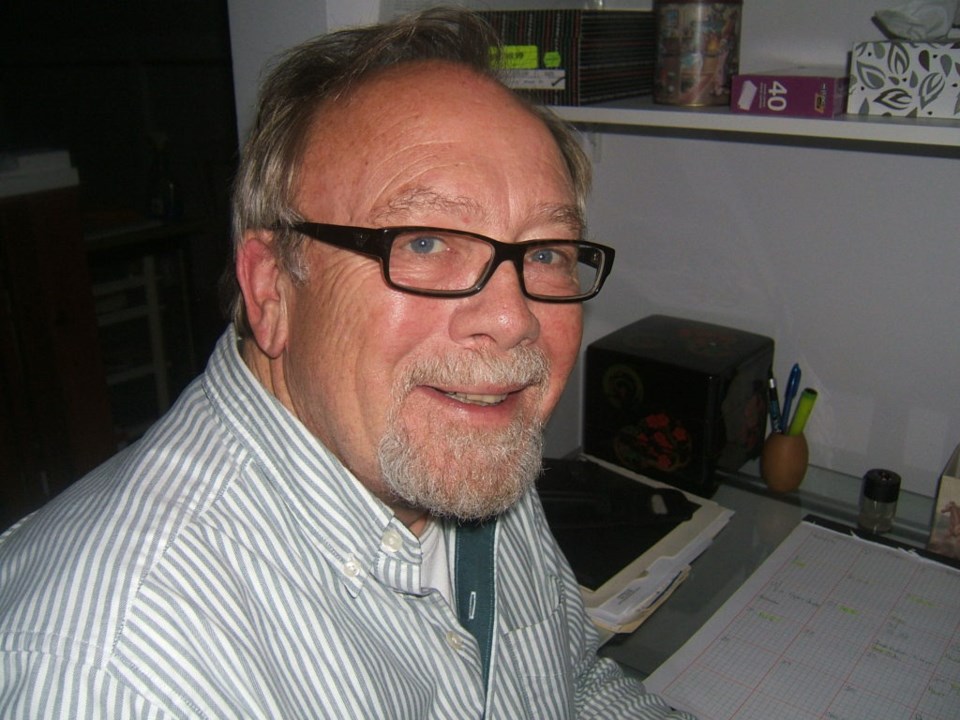 This week I look at the third week of November, the week of the Sun moving from sexy Scorpio into all-knowing Sagittarius on Friday, Nov. 22, and the New Moon in Sagittarius on Tuesday, Nov. 26. And more.
Thursday Nov. 21: On this last full day of Scorpio for 2019 we see the Moon move from discriminating Virgo into balancing Libra just before midnight. It's a day when Mars and Chiron make a connection which can bring some healing opportunities to those in need of physical help. Or maybe with help at work. The 'sock it to me girl' from Rowan and Martin's Laugh-In, Goldie Hawn, celebrates number 74 today. Her acting career has been enduring and rarely faltering and she likes Canada a lot with homes in British Columbia and Muskoka.
Friday Nov. 22: The Sun moves from the sexy constellation Scorpio into all-knowing Sagittarius at 9:59 a.m. It's the start of a month of all things big, especially ideas and deeds. Today, the Moon in Libra adds a friendly and more laid-back edge to the proceedings, but still may push for improvements that are not easy to accept. The Great One, Wayne Gretzky, was inducted into the Hockey Hall of Fame on this day in 1999, his jersey, number 99, retired forever by the NHL. And it was Friday Nov. 22, 1963 that John F. Kennedy was shot in Dallas Texas.
Saturday Nov. 23: While the Moon continues her transit though the sign of Libra, Mercury and Venus and the Sun and Chiron make connections that, while somewhat stressful, if well-handled promise improved relationships, more money and healing of old wounds. This is Wayne Gretzky's week. On Nov. 23, 1988, he scored his 600th goal! And super quarterback, Doug Flutie, threw his "Hail Flutie" end-to-end pass for Boston College on this day in 1984.
Sunday Nov. 24: What a mixed bag of events we see in the sky today. First, the Moon moves from laid back Libra into intense Scorpio just past midnight. Then Venus and Jupiter are together in Scorpio before sunrise, which brings good fortune in relationships for all. Just before noon, Mars in Scorpio is opposite to Uranus in Taurus bringing sudden change which could be dangerous either as in an accident of note – or a warning about a health matter. Later in the day the Sun in Sagittarius makes a tense connection with Saturn in Capricorn suggesting it's time to come clean with yourself. And finally the Moon and Mercury connect at the same place in the sign of Scorpio bringing a meeting of heart and mind. On Sunday, Nov. 24, 1963, Lee Harvey Oswald was shot and killed on live TV.
Monday Nov. 25: The changes continue today as Venus moves from outgoing Sagittarius to commanding Capricorn while the Sun in Sagittarius makes a stressful connection to Uranus in Taurus bringing an opportunity to change direction on some long term goals. If we are up for the challenge of change. Married with Children star, Christina Applegate turns 48 today.
Tuesday Nov. 26: The Moon moves from secretive Scorpio into sassy Sagittarius today in preparation for the New Moon which happens at 10:05 this morning. It's the start of a new lunar month, a day of new beginnings where intuition is strong and confidence is high. Happy birthday number 102 to the National Hockey League, and It was Nov. 26, 1922 that the brilliant cartoonist who gave us Peanuts, Charles M. Shulz, was born. Also Nov. 26, 1922, the discovery of King Tut's Tomb opened up a new era in fascination with all things ancient Egyptian, an interest that is ongoing even up to today.
Wednesday Nov. 27: Back on June 21, Neptune, planet of Pisces and ruler of all things unconscious, began to move in retrograde motion. Today Neptune turns direct, unleashing positive energy and making dreams come true. Bill Nye, the science guy, turns 64 today.
Next week I look at the last week of November, and the start of December. Also the week of the First Quarter Moon in Pisces on Wednesday, Dec. 4.
And please visit my website www.LookingUpWithBill.com.
It's all new with a new podcast featuring the connections between the planets, the astrological signs and the houses of your horoscope. As well as the cosmic news for all seven days of the week.
As Joni said: We are stardust. We are golden. So shine on!