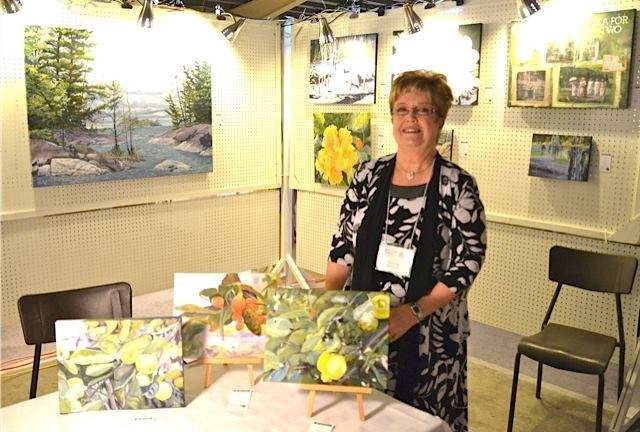 Celebrate the beauty of summer with the Niagara Pumphouse Art Centre.
Bees are buzzing and blooms are bursting all through Niagara-on-the-Lake, and even though we are in a province-wide stay-at-home order, there is lots to celebrate in our own backyards. From Old Town to Queenston Heights, from budding vines to blossoming orchards, to the sparkling lake and river, NOTL is burgeoning with the kind of beauty that can move and inspire all of us.
The Niagara Pumphouse Arts Centre wants to help harness that, and inspire you to express yourself by offering virtual workshops guided by local artists using the Zoom platform.
Niagara artist and Pumphouse instructor Patricia Haftar is next up, hosting an upcoming workshop in Mixed Media Collage, starting June 1.
Haftar's advice is to "find something that you love to do and try to focus your energies on that. Doing something inspiring can help you stay in a positive state of mind."
She trusts that the Pumphouse staff believe in this same philosophy, and that is why they have put so much effort into making sure that these classes still remain available, in spite of our new reality. "Art is essential," says Haftar.
Teaching in this new online world, says Haftar, "is definitely an adjustment for me, and it continues to be, and that's fine."
It keeps her on her toes, she says, makes her more aware of how she's teaching, and has acted as a reminder to listen carefully to the other people in the classroom and be more cognizant of their needs.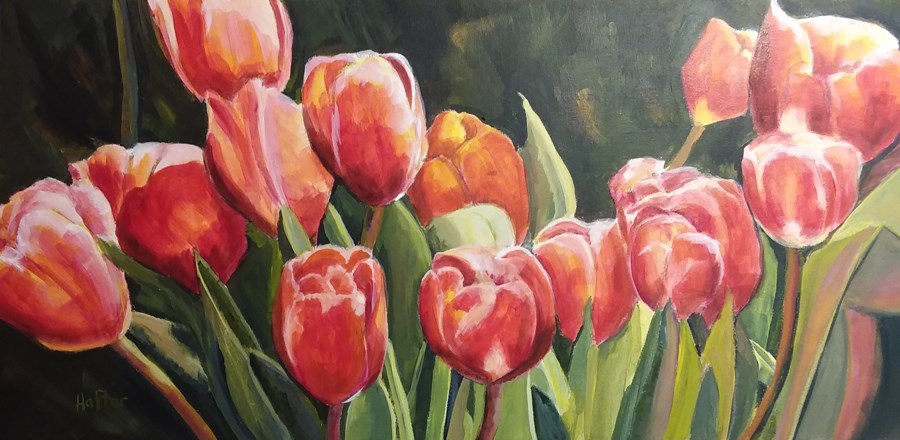 "Artists tend to get lost in their own little world. In a face-to-face lesson you can automatically see how people are doing by walking around and looking at their work. You can tell right away if you need to talk more on composition, or the elements. Virtually, you don't have that option. You have to remember to pause, and have them show you their work individually, to see what is going on. It changes how you teach."
This virtual classroom setting has provided Haftar with the opportunity to improve her computer skills as she has been fine-tuning her virtual teaching skills.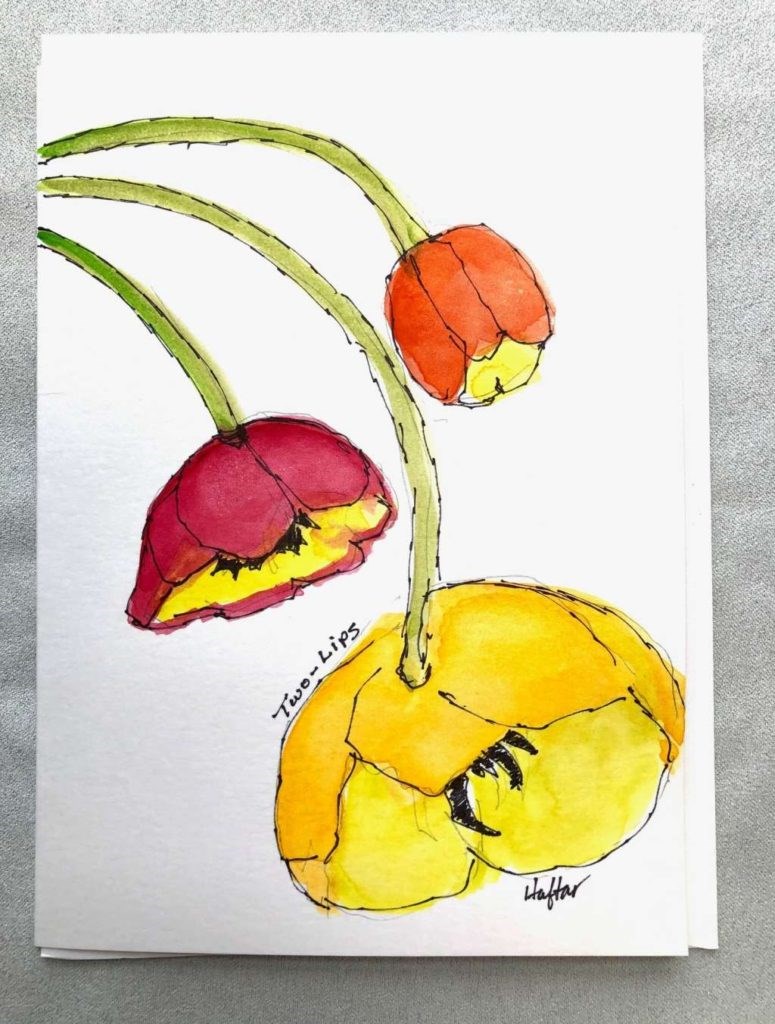 "We were used to a different time. Now we have to be flexible in our thinking, and to improve computer skills. It takes time to get comfortable with new things."
The Pumphouse is wonderful because they host the online workshops, she says, so she doesn't have to worry about that part of the process.
Although this workshop has sold out, the Pumphouse has registration open for other virtual and in-person programs, including their art summer camps for children and youth.
Aimee Medina, marketing coordinator at the Pumphouse, says more classes are being added monthly, taught by Haftar and other talented instructors. Keep checking the niagarapumphouse.ca website for updates on upcoming programs — and Haftar is really in demand.
Virtual camps for kids will be held live via Zoom on Mondays, Wednesdays and Fridays. Students can expect a fun and engaging on-line learning experience, supported by group discussions and off-line activities. There will be a morning session that will air from 9 to 10 a.m., and are suitable for children ages six to eight. The afternoon sessions will be held from 1 to 2 p.m. and geared towards youth ages nine to 12. The full-day, in-studio camp will be held Monday to Friday, 9 a.m. to 4 p.m. Art projects will include drawing, painting, sculpture and more, using quality art supplies (included in fee) and tools in the studio.
The Pumphouse also supports disadvantaged children and youth in the Niagara Region by providing the summer camps free of charge, thanks to Healing Arts For Kids and the generous support of the Rotary Club of Niagara-
on-the-Lake.
For more information, visit niagarapumphouse.ca. Or more information on Patricia Haftar and her work: www.patriciahaftar.com