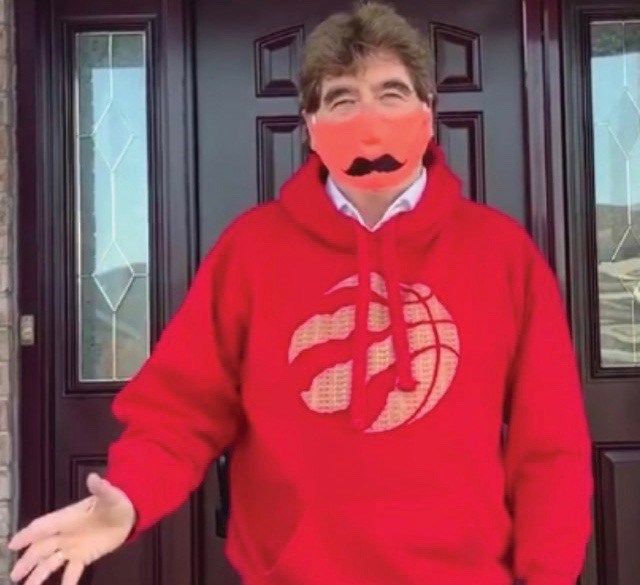 When I look back at the last year, I look back with a heavy heart. It's been so hard on so many residents of Niagara-on-the-Lake, and especially those families who are grieving the loss of their loved ones. I know I speak on behalf of our entire community when I say that we grieve with you. Whether you are in Virgil, Queenston, Glendale, St. Davids or the Old Town itself, everyone's life has been affected by this virus.
This year, 2021, began with even more frustrations as we found out our life-saving Moderna vaccines were diverted away from Niagara and sent elsewhere in the province. To those who emailed, called or flagged me down, I want to say this: I heard your concerns loud and clear, and am doing everything to elevate them to the highest levels. Given Niagara has the third highest population of seniors in Canada, it was unacceptable to us that even one dose of our vaccines were diverted. I took your concerns to Premier Doug Ford and ultimately to General Rick Hillier directly. It is with some relief we found out that as Phase 2 of the vaccination process begins this week, Niagara will be receiving additional dosages to ensure that we do not become a hot spot for further spread. As we work closely with Niagara Region Public Health to set up vaccination clinics at the community centre, and hopefully soon through our local pharmacies, we can say the end of this pandemic is in sight. I am proud that we were able to expand the criteria of Phase 2 to include so many essential workers once our vulnerable seniors are safe.
But it is not over yet. We are still encouraging residents to wear their masks, to distance and to stay home when possible for just a little while longer. If we act responsibly as we administer vaccinations then I expect I'll be able to see all of you at the Lion's Club and the Legion in no time.
Of course as many of you know, despite this good news, I still vehemently believe the overall speed of this vaccine rollout is not going fast enough and the actions by our Premier to address the economic crisis have fallen short. I remain committed to raising my voice every single day to say that Ontario should not fall behind any single other province when it comes to vaccine distribution – especially for our seniors. It is unacceptable that other provinces are getting vaccines to residents faster than Ontario, given how many months Ford has had to prepare for this. If there are vaccines available in this province they should not sit in a fridge and should be sent to local health teams immediately. Those clinics should be run for as many hours as necessary to get those shots into arms. Once this crisis is over, I believe we must reinvest in our local vaccine production capabilities to head off any future pandemic and ensure we are never at the whim of foreign private companies again when it comes to prioritization of these life-saving dosages.
Beyond that, evidence is overwhelmingly showing us that a major cause of community spread is workers who are going to work sick. Too many workers are being forced to face the agonizing decision of keeping food on their tables or possibly going to work with symptoms. Now more than ever, we believe Ontario must implement paid sick days so that workers who are sick can focus on getting better and staying home. We believe that financial supports and grants must be expanded and made more widely available so our great small businesses can avoid foreclosure and debt. After a year of this mess, it is clear these measures would have avoided so much of the suffering our community has endured.
Let me close by saying thank you to all of our essential workers across this wonderful community. Whether you are working in our grocery stores, convenience stores or in any workplace that could not work remotely — we know how exhausting this effort has been. We see what you're doing to keep our communities safe and we say thank you.
To those workers in healthcare, we pledge to not forget your heroic efforts and to join with you to get the supports and benefits you're entitled to. To our teachers and parents who are undertaking the herculean task of juggling online learning and in-class learning, we see you and we know what you're doing to make sure our kids don't fall behind.
For so many of us, this year-long ordeal has been a nightmare, but we have also seen the very best our community has to offer. Neighbours checking on neighbours, loved ones caring for seniors, parents ensuring their fellow parents' children have access to educational resources. Niagara-on-the-Lake, like so many times before in this town's long history, was challenged and will come out victorious. The light is brighter at the end of the tunnel, and very soon we'll be able to get back to enjoying the things we love most about our great community.