NOTL could lead the push for change at the federal level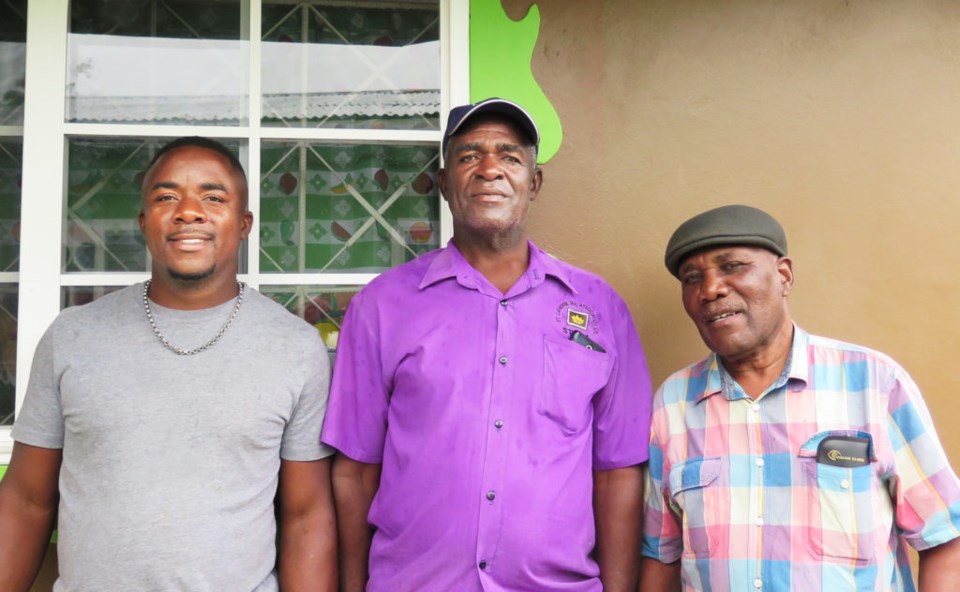 Until the last quarter century, most of early Black history in Niagara-on-the-Lake was buried in obscure documents or barely acknowledged by one of our town's foremost historians, William Kirby. The following two events have survived the whitewashing of much of our history, and presently we take great pride in recalling them.
In 1793, an incident occurred on the banks of the Niagara River (close to Line 6) that prompted Lieutenant Governor John Graves Simcoe to pass the Act Against Slavery. A young Black woman, Chloe Cooley, was taken from her family, bound, gagged and thrown into a rowboat after being sold to an American, her cries of protest echoing across the river. She was never seen again.
It had been perfectly legal for such transactions to take place on Canadian soil for more than 100 years. Her owner was following the letter of the law. The enslaved were considered a necessary commodity and as a result Simcoe faced intense opposition from politicians, and everyone who owned land.
In 1837, local officials arrested Solomon Moseby, who had escaped slavery in Kentucky. He was imprisoned at the courthouse on Rye St., to be repatriated to his owner.
More than 300 townspeople, White and Black, decided to take a stand and encircled the courthouse in a protective ring for three days. White women worked alongside their Black neighbours, as they cooked and brought food to those who would not leave their place in the human barricade. Two Black men, one of them a local school teacher, were killed by police guards while trying to prevent the wagon from leaving when Mr. Moseby was being taken away.
The community took a stand against a system that was perfectly legal.
These historic events which took place in Niagara-on-the-Lake paved the way for change. Niagara became a beacon of light for men and women trapped in the legal system of slavery south of the border. It is now a source of pride for us that the townspeople worked together to provide a safe haven for freedom-seekers on the underground railroad.
The Seasonal Agricultural Workers Program (SAWP) started in 1966. The assurance of a dependable labour force allowed farms to expand in ways that had not been previously possible. Farmers were allowed to sponsor their employees from Jamaica. Some chose to bring their families here, others chose to winter over in Jamaica and return the following season.
A few men who were sponsored in the early 70s are still working in local wineries such as Pillitteri Estate Wineries and Inniskillen Wines, and as supervisors on local farms.
Shortly after Mexico joined the SAWP in 1974 there was a major shift in the program. Farm owners were no longer allowed to sponsor employees to move here. The dynamics shifted, creating an expendable labour force that was now motivated by intense competition with another country.
Hiring Hispanic workers also had the added benefit that because of the language barrier they could be more easily isolated.
As one employer explained to me years ago, the Mexicans don't get sick or complain about injuries like the Jamaicans. They never complain about the housing.
Farm workers, regardless of origin, have heard the familiar refrain, "there are 100 guys waiting to take your place. If you don't like it, go home."
The Mexican consulate and the Jamaican Liaison Service have become increasingly ineffectual, rarely protecting the men and women they are supposed to advocate for. Instead, the primary concern of these organizations is to ensure their country's place in the queue to supply a labour force to Canada.
Some local employers are quick to blame the media for exposing the cracks in the system. Nevertheless, a recent article, written by Edward Dunsworth in the Globe and Mail, rings true.
"The coronavirus is merely the latest symptom of a decades-old illness for Canada's migrant agricultural work force. To treat it properly will require a complete overhaul of the temporary foreign worker regime, a key component of which will be the granting of permanent residency status to all participants, as has been done for front-line migrant workers in many other countries during the pandemic.Only then can Canada begin to correct the rank hypocrisy of treating essential workers as expendable . . . "
Jennifer Pfenning is a councillor in Wilmot Township, serving New Hamburg and the surrounding area. She also serves as the director of marketing and human resources for Pfenning's Organic Farms. She is the second generation to run their large family operation, which hires as many as 150 employees, 35 of them farm workers from Jamaica through the SAWP.
She was interviewed on a Kitchener radio station this recently.
"I've tried to use my position to talk about why we need to change things. There have been changes to the (SAWP) program but most of those changes have been paperwork and they have not constituted an increased protection for the workers, or increased dignity, or increased access. And I understand that the pilot project for residency is well-intentioned, but it's not good enough. We have to change the parameters around what we value, because these guys have proven their value to our country for 50 years plus.
It's time to stop pretending that doesn't matter, and change it so that they have the right to live here in this country where they have been working for decades."
When asked what changes she would like to affect she responded, "I would like to hear more of their voices in this discussion, but finally, they can't change it. They don't have the power to change the program so we have to . . . What I would like to see changed, I would like to see them have access to residency upon arrival."
Jennifer Pfenning and a growing number of farmers are in agreement.
Exposing the local "bad actors " is a distraction, a tactic deliberately avoiding the more serious underlying structures that have been built into the system.
The story of the farm workers is also our story.
The decisions we make now will be written indelibly into the story of Niagara-on-the Lake.
We now have two and three generations of families who have worked on our farms, separated from their families for eight months of the year.
We must move forward together as a community to support the right to status on arrival to ensure our families can all lead a whole and healthy life.
People like Jermaine Clarke, and the men and women who have proven their worth from both countries, deserve the same human rights that we take for granted.
Niagara has been recognized by other agricultural areas for the way we have chosen to make our community a welcoming one.
They are looking to us to lead.