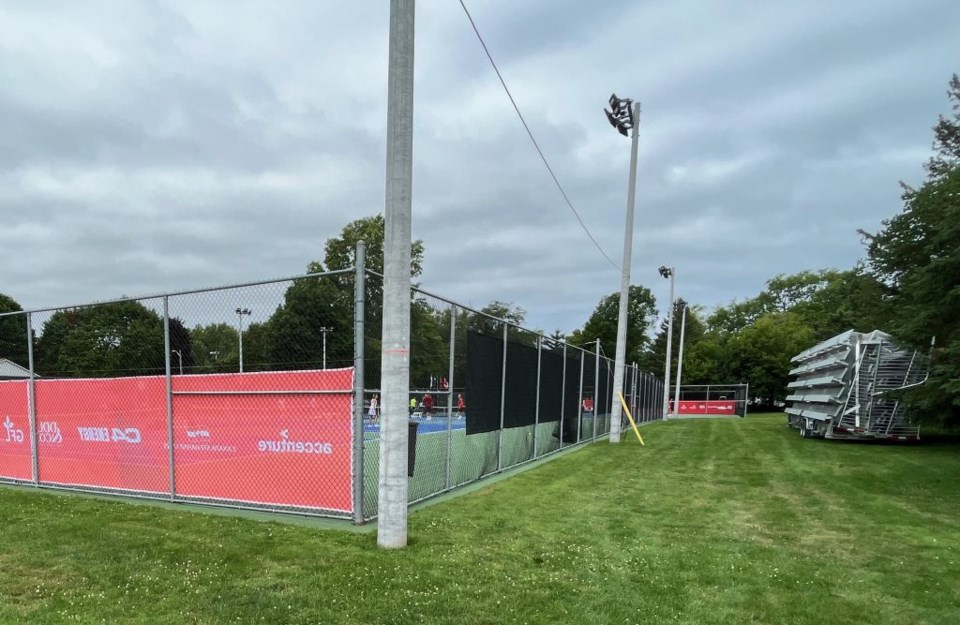 The Niagara 2022 Canada Summer Games is delivering on its promise to involve all 12 of the region's municipalities. In Niagara-on-the-Lake, tennis and sailing take the spotlight during the 16-day duration of the event.
Tennis begins at the NOTL Tennis Club on Sunday, Aug. 7 at 9 a.m. That morning Ontario takes on Alberta in Pool A, Manitoba battles Nova Scotia in Pool B and the Northwest Territories plays against Newfoundland and Labrador in Pool C.
Pool A also includes British Columbia and Quebec, while New Brunswick and Saskatchewan round out Pool B. Pool C only has three teams, with Prince Edward Island completing that grouping.
As explained by the NOTL Tennis Club's Rosemary Goodwin, who is co-chair of tennis with fellow board member Marilyn Francis, tennis is a team event at the Canada Summer Games, not an individual one.
"Each team consists of four boys and four girls who compete just for their teams," Goodwin tells The Local. "When my province plays your province, we'll be assigned two courts. For the first match, your best men's singles player will play a match against mine. And your number one women's singles player will play against my number one women's player. Those two matches take place simultaneously."
When those matches end, the pairings go to each team's number two players squaring off. Then, finally, there is a men's doubles match and a women's doubles match on both courts played by the remaining members of the province's team. That means every team member has played and there are a total of six matches per grouping. Each grouping is referred to as a 'tie'.
"If one team wins four or more matches," Goodwin says, "that team has won and the match is over. If each team has won three matches, a mixed doubles match is played to break the deadlock. Each province can put forward their players that give them the best chance to win the tiebreaker."
The teams are playing for what are called 'flag points' for their team. At the end of the week there will be 32 ties played, which could amount to as many as 224 matches if each goes to a seventh match.
Pool play goes Sunday through Tuesday, with qualifying matches scheduled for Wednesday, Aug. 10. Quarterfinals, semifinals and consolation matches are scheduled for Friday and the finals are on slate for Saturday, Aug. 13. The gold medal game is expected to start at 3 p.m. that day.
The Welland Tennis Club is also hosting some of the tennis competition, but there is action on the Memorial Park courts in NOTL each day next week.
The sailing competition is being run out of the NOTL Sailing Club in partnership with the Dalhousie Yacht Club from Wednesday, Aug. 17 to Saturday, August 20.
There are 10 races taking place each day in five different categories: 2.4m Para Mixed, Single-Handed Laser Radial Female, Single-Handed Laser Male, and both Male and Female Double-Handed 29er. All races begin at 11 a.m.
For tickets to the events in NOTL or anywhere in the region, visit niagara2022games.ca/tickets.