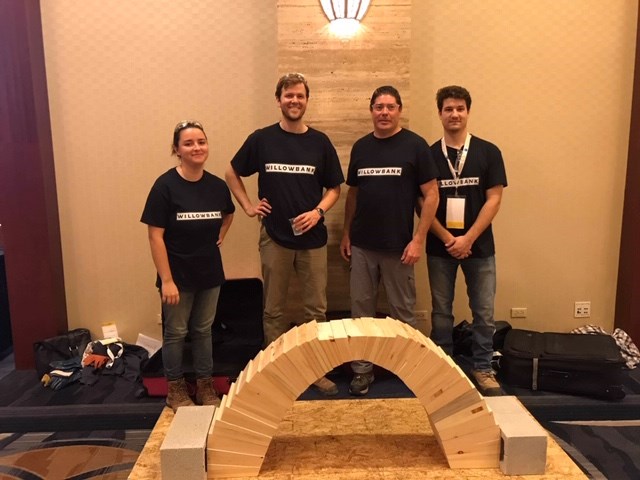 The Willowbank School of Restoration Arts will be decorated for the season for its Holiday Open House next Thursday, Dec. 12.
Caitlin Wooll, education coordinator at Willowbank, says the event is short — from 7 p.m. to 8:30 p.m., and will include a brief update on "what we've been doing and where we're going."
It will also be the launch of a much-needed new website for the school.
Following the presentation, Wooll says, "we hope people will mingle and chat," and there will be light refreshments.
There is no admission charge for the event, but donations are welcome, says Wooll, and will go toward bursaries to help with tuition.
There is also an ongoing sale of student-made items, such as slate cheese platters, place markers and coasters, wooden cheese knives, cards with Wooll's illustrations, and beeswax polish, to help pay for Willowbank students from the class of 2021 to the Association of Preservation Technology design competition, held in Miami.
Each year, the students' participation is completely voluntary, self-organized and self-funded. This is the third year Willowbank students have competed, and placed second overall with their bridge design. The bridge they built is a wood replica of a brick masonry arch in the basement of McFarland House, says Wooll.
They are continuing to raise money to offset costs for their trip, says Wooll.
The hand-crafted items will be on display and for sale the evening of the open house.
RSVP to [email protected] or 905-262-1239.