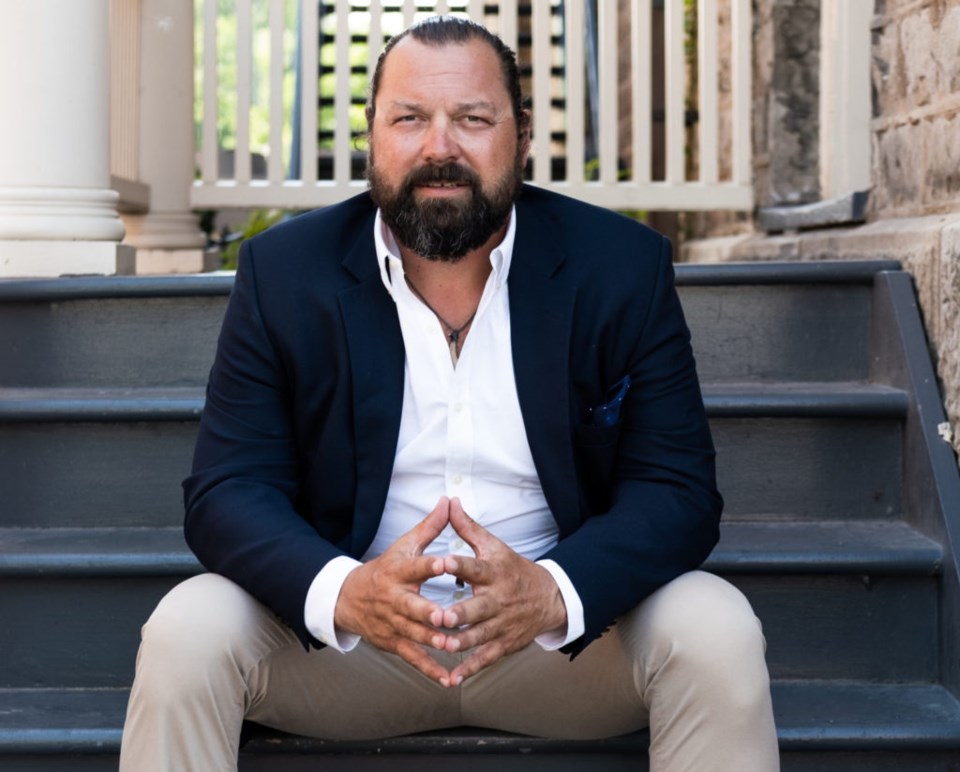 Tim Balasiuk celebrated his election win privately with his wife, Michelle Reynolds, while also celebrating their 15th wedding anniversary Monday night.
The fact that he finished fourth in the race for a council seat with 9.23% of the vote, and led the four newcomers to council in votes, was extremely flattering to the owner and operator of Paddle Niagara. "I was not expecting to get up that high," he told The Local Tuesday morning. "But Niagara spoke, and they spoke for me. I am really excited to sit at council and to work with the people that are there."
Balasiuk said it was about five years ago when both Pat Darte and Betty Disero, at the time Lord Mayor and town councillor respectively, approached him at the supper market to suggest he might have what it takes to contribute to council. That set him on the path to Monday's election result. He began to watch council meetings to get a feel for how it all worked. Then, his advocacy for improved access to the town's dock area led to his appearance on the agenda a couple of times to speak at council.
"That was the first time I really put my heart into it," Balasiuk said. "The reason why I'm doing this is I love this town. I love the dock area, the waterfront. I really want to be a part of the future of Niagara-on-the-Lake. I had to seize this opportunity to play a role in what happens down the road in the town. I feel somewhat obligated."
As for his goals for the next four years, Balasiuk says it is important that the historical significance of NOTL is preserved while also making room for business. "We have to work towards a tourism strategy that will be viable for both residents and business," insisted Balasiuk. "We have to acknowledge that the historical and cultural significance of Niagara-on-the-Lake is a massive draw, along with the wineries and the restaurants."
Looking at who will be sitting with him at the council table until 2026, Balasiuk sees a bit of a trend from Monday's outcome. "A lot of hometown favourites came out on top," he said. "I feel a lot of people were voting for the change they wanted to see. I got a lot of great help and guidance from both Gary (Zalepa) and Betty (Disero) throughout this process. I feel like the townspeople have spoken."
"I made very clear from the beginning that I was running for Tim Balasiuk to have a seat at council," he added. "And I'm more than willing and excited to work with whoever else is there."
When it was suggested that some in town will have a difficult time repeatedly seeing him referred to by his full last name, not the shortened "Bala" version by which many have come to know him, he laughed and suggested no change is actually needed. "Stick with 'Bala'," he said. "I want people to remember that they elected 'Timmy Bala' from town. I want people to understand that I'm not changing, I just want to play a part in the future of Niagara-on-the-Lake."