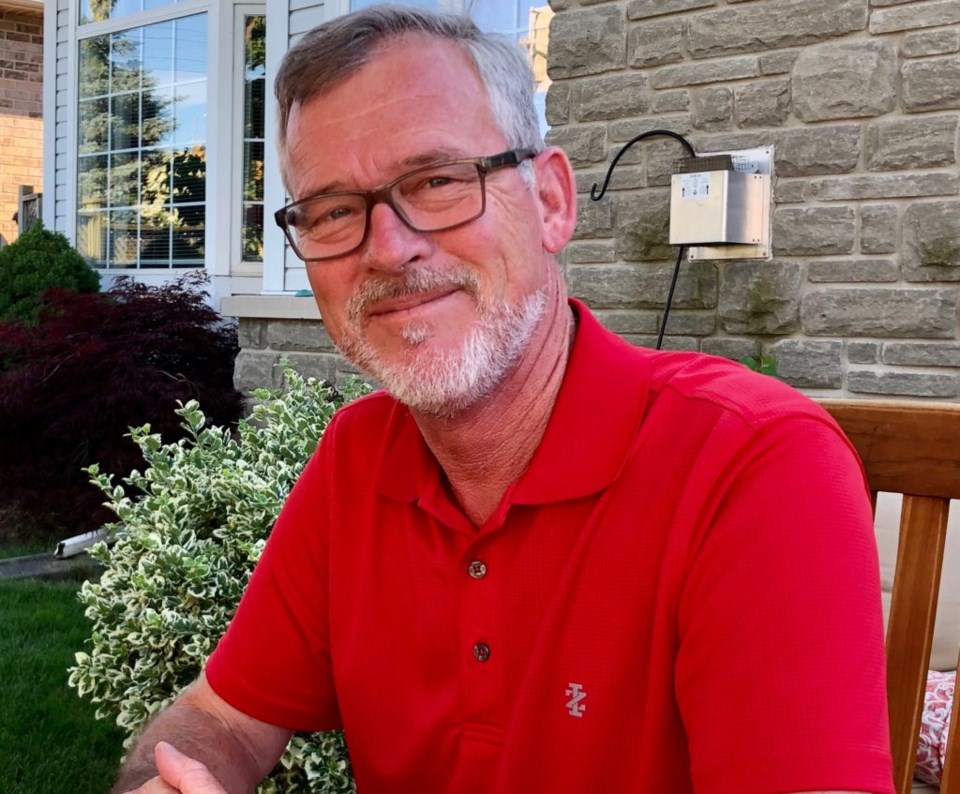 Although he didn't get his wish, Niagara-on-the-Green resident Steve Hardaker says he has learned just how complicated parking solutions can be.
Which is not a surprise, given the decades residents have been asking council for solutions for parking issues in the Glendale subdivision.
His specific request for a moratorium on enforcing the 12-hour parking restriction during the pandemic was denied on a tie vote, but he is grateful to councillors for giving him the chance to speak, and for coming up with an alternative.
Some streets in Glendale, especially where there are townhomes, with narrow driveways and small garages, present parking challenges, he told councillors.
"As new phases were added, there were more and more townhouses and less single-family dwellings. All the streets in the neighbourhood have a sidewalk on one side, which limits parking space in driveways."
With Niagara College nearby, much of the ongoing problem has been caused by rentals to students, but as well, many of the homes in the neighbourhood have more than two vehicles, which causes parking issues regardless of whether their garage is available.
Although town bylaws are traditionally enforced on a complaint basis, in Niagara-on-the-Green, this is not the case, he said, telling councillors that NOTL bylaw enforcement is under an agreement with Niagara College to enforce parking in their paid parking lots, and when officers complete their rounds at the college, they proactively patrol and enforce the bylaw in NOTG.
"This leaves residents with the impression that our neighbourhood is being unfairly targeted, compared to other neighbourhoods like Garrison Village, Chautauqua and Cannery Park."
The 12-hour limit restriction "has become more problematic during the COVID-19 pandemic," he said, when many people are working from home, and staying at home as ordered.
"During the pre-pandemic time, many residents left the neighbourhood during the day for work. However, many are now working from home and have done so for the past year, so there is no longer an exodus of vehicles at the start of the workday. Add to this the stay-at-home order, and you can see how some vehicles remain in the same spot for hours, even days."
Residents have no choice but to park at least one vehicle on the street, and some are becoming very frustrated over receiving multiple tickets, he said.
Hardaker's solution to pause enforcement of the 12-hour parking restriction during the pandemic "would be for no other reason than to show some compassion and kindness towards residents who are already struggling, financially and emotionally, through these unprecedented times."
But he soon discovered his solution was not going to be as simple as he hoped.
Councillors pointed out that the 12-hour restriction applies to the municipality, not just Glendale, and questioned whether they could request a pause of enforcing a bylaw in one neighbourhood.
Defining an end to the pandemic was also problematic, along with the possibility that people may continue to work from home when it is over.
Hardaker told councillors other residents may in the future be asking them for a more permanent solution, but for now, he is just asking for temporary relief during COVID.
However, he and councillors heard from planning director Craig Larmour that although some residents are frustrated about being ticketed for parking longer than 12 hours, others complain about neighbours parking in front of their homes for long stretches of time, making parking unavailable to the homeowner.
Lifting the restriction would also mean the town wouldn't have the ability to ticket cars that are parked for days at a time, Larmour said. "It's a complicated matter to address quickly."
A motion to remove the 12-hour restriction during the pandemic was defeated on a tie, but instead, councillors agreed to ask town staff to look into a permit system for residents during the pandemic.
"I would prefer a motion to allow people in NOTG to purchase a permit to allow them to park for longer than 12 hours, rather than make a change to parking in all of NOTG without any public consultation. That doesn't sound right to me," said Lord Mayor Betty Disero. She proposed permits as an option in Glendale, Coun. Sandra O'Connor made the motion to ask staff to investigate the possibility, and that motion passed. The town is in the process of offering the Honk Mobile app for other parking solutions, and that could work in Glendale, or the old-fashioned permit system currently offered to residents in the Old Town could also be made available to Glendale residents — staff will look for the better and quicker option.
Hardaker says he and others living in phase one of NOTG already are able to purchase permits on some streets to park during the day, when a parking ban is in place to those without permits. That was a solution to problems caused by students parking on the street to avoid paying in the Niagara College parking lots, he said. This could be a solution either temporarily, or if other residents want to pursue it, as a permanent fix to ongoing problems.
He's disappointed the 12-hour restriction pause could not be granted, he said, but "I understand where staff are coming from. It's not that simple."
He said it was helpful to learn there are residents who want the 12-hour parking restriction enforced, and he is glad to have had the opportunity to speak to council about ongoing parking issues in Glendale.