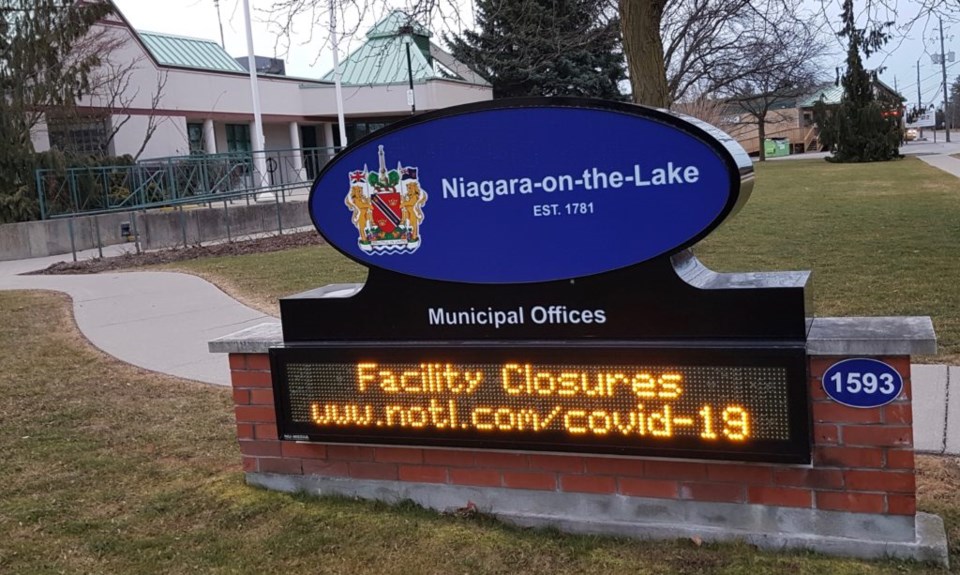 Effective Wednesday, Jan. 5, the town has enacted restrictions according to the provincial measures announced this week.
The town, says Lord Mayor Betty Disero, is committed to helping residents remain safe during this new phase of the pandemic.
"I am hopeful that these temporary measures will lead to a minimized spread of COVID-19, and we will see a safe return to normalcy soon. Thank you for all you are doing to protect each other."
Some town facilities and services are now closed to the public. Effective Wednesday:
Administrative offices are closed to in-person services, but staff continues to be available for full-service to the public, including service by phone, e-mail, online meetings, and pre-arranged pick-up and drop-off.
Customers are invited to call 905-468-3266 ext. 0 to speak to a customer experience representative, or e-mail [email protected] to arrange a curbside pickup or drop-off.
The Niagara-on-the-Lake Cemetery remains open to the public.
The Meridian Credit Union and Centennial Arenas are currently closed to the public.
The community centre is currently closed to the public.
The library is closed to in-person services. Virtual programming and curbside pick-up are available. Visit notlpubliclibrary.org for a complete list of services.
Outdoor amenities remain open for use. Use of these amenities must be done in compliance with all provincial orders and public health recommendations, including proper physical distancing measures, adhering to social gathering limits, and the appropriate use of masks.
The Market Street public washroom, located in Old Town behind the Court House, is the only public washroom currently open. It is open 7 days a week from 8 a.m. to 8 p.m.
Sweet & Swirls Cafe, in the community centre, is open for pick-up of preorders only. Call 905-468-1024 to place an order.
NRT OnDemand Transit continues to operate. Visit the Niagara Region website for more information about service options.