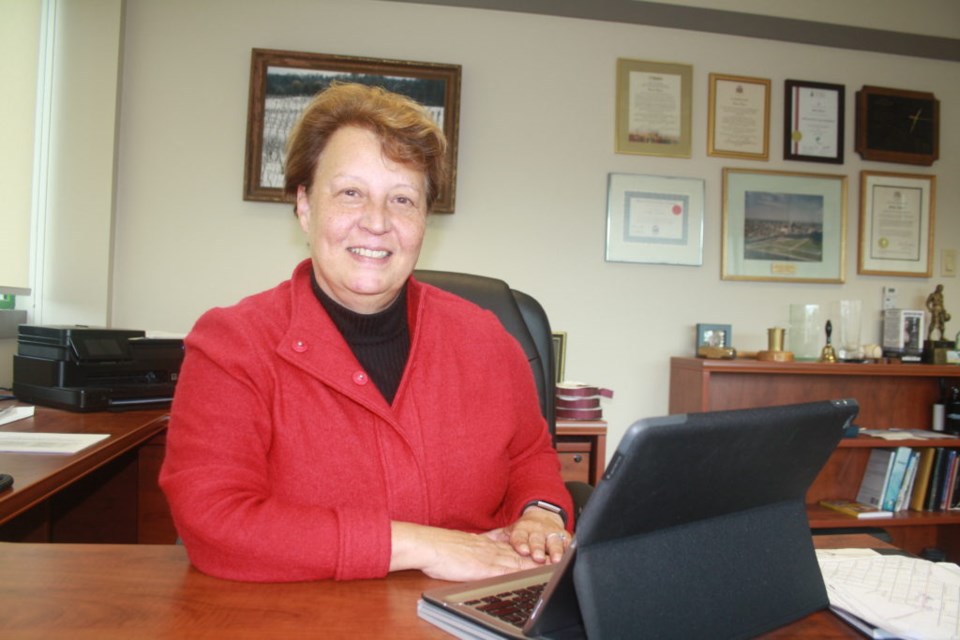 The 2020 budget will be a challenge, says Lord Mayor Betty Disero, likely the most difficult one for years to come.
It's a budget that may change the way the Town collects revenue, as council considers moving to a more user-pay system.
And to ensure it reflects as much as possible the priorities of taxpayers, there is an extra push to give residents a voice, to be sure their priorities are understood.
"A lot of taxpayers have concerns about how their money is spent, but they don't have an avenue to find the answers," says Disero.
"Last year, when we had a public meeting at the start of the budget process in January, not a lot of people came out. We're hoping, through Join the Conversation, they'll be more likely to ask their questions from the comfort of their home."
There is a survey online designed to discover what residents want in the way of service delivery, and also a section for residents to use to ask questions about the budget, with an answer guaranteed in two business days.
The response in the first few days was good, Disero says.
"People seem to be happy to be asked their thoughts."
When the newly-elected council began budget discussions for 2019, members were a little overwhelmed learning about the budget process and the issues that needed to be addressed — short-term and long-term rentals, the noise bylaw and cannabis were all concerns of residents.
"If we're going to build the community in a way that keeps the community together, we need to put money into those issues," says Disero.
Hiring bylaw officers and giving them the resources they need would cost about $300,000, but are taxpayers going to be happy to fund that, she asks.
"We've had a year to learn, a year to get feedback. Now we really have to give resources to those issues, but how do we get those resources? From taxpayers, or should we be looking at a user-pay system?"
Niagara-on-the-Lake is a town of about 17,500 people, but many of the issues are a result of the 2.5 million tourists who visit each year, Disero points out.
Parking revenue has been counted on to fund tourism-related issues in the past, but parking revenue isn't enough to cover the rising costs.
"Every year there is a new group, a new festival or event, asking for support from the Town. It's difficult to say no, but where is the money coming from? We literally give up the Old Town to tourists every summer. Should the tourists help with the cost of upkeep for the Old Town?"
Revenue alternatives include looking at licensing fees and a Municipal Accommodation Tax.
By December, a report is expected on an accommodation tax, in time to be part of 2020 budget discussions, Disero says. The difficulty is the Chamber of Commerce has not been in support of the accommodation tax in the past.
To engage the public, and find answers to questions such as what residents think the Town should spend more or less money on, and what it should stop or start spending money on, the Town is using its online tool, Join the Conversation. On it, Disero appears in a short video, encouraging residents and business owners to become part of the 2020 budget discussions. It's a crucial time for council, as decisions are made that will impact taxpayers for years to come, she says.
In 2019, a new council had a short amount of time to digest the budget process, hear and discuss all the applicants for discretionary grants, and make their decisions on a budget that would get them through the year while they developed their strategic direction for the next few years, says Disero.
Council is now working on a sustainable budget to deliver the services "you want and need for years to come," and is committed to ensuring tax dollars are spent efficiently and effectively, and keep property taxes as low as possible, she says, however as the town grows, "this proves to be no easy task," Disero says in the video.
Staff has been asked to take the base budget, including increases for staff the Town is obligated to pay, and prepare business cases for any new item being proposed.
"This year is probably one of the most difficult budget challenges we have had for many years and are going to have for years to come. We're dealing with challenges we've never had before. We will come through this on the other side, though, knowing the budget will be sustainable and that we won't have to struggle like this in the future."