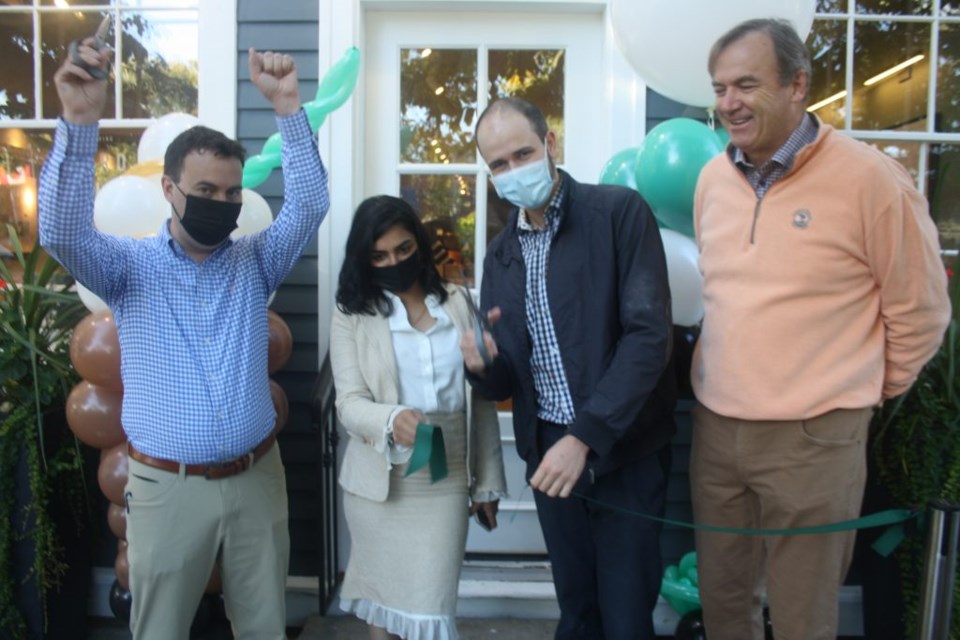 It's been a little more than a year since Starbucks closed its Old Town coffee shop, and locals are happy to once again be able to get their specialty coffees, teas and baked goods on Queen Street.
A new Starbucks is opened Wednesday morning, Sept. 29, beside the entrance to 124 on Queen Hotel and Spa. It is licensed by the hotel, and attached to the hotel lobby with a walk-through between the two. 124 on Queen is responsible for the full cafe, opening and operation, with the baristas part of the hotel staff.  
"When the original Starbucks location in Niagara-on-the-Lake closed its doors last October we, along with our staff, and many local patrons, were disappointed. After being notified of the closure, we approached Starbucks to develop a licensed location as part of 124 on Queen Hotel and Spa's property expansion," said 124 on Queen Hotel and Spa owner, David Jones. "We felt Starbucks was a significant international brand, built on quality and an unparalleled guest experience, and felt it would be an ideal fit to include as part of the Hotel's options for locals and guests. With the expansion of the 124 on Queen property nearing its completion in the coming months, we are excited to be able to offer locals and tourists alike a recognizable coffee house option and familiar brand built on quality."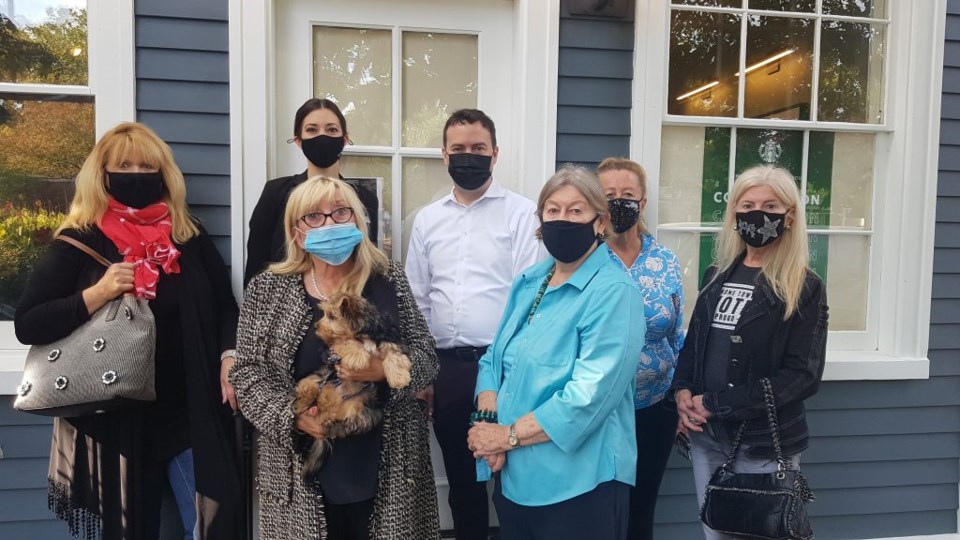 Locals who made regular trips to the former Starbucks in the building beside the hotel are thrilled to their coffee shop return to the Old Town, including a group of women who are members of the NOTL Newcomers Club.Penny Milligan explains a small group of 12 to 15 women anxious for the Starbucks to open is actually a Newcomers lunch group which meets monthly, but they like to meet for coffee as well, and likely will on a regular basis.
There is also a Friday coffee and conversation group, which is currently meeting outside as long as the weather holds up, as well as a Newcomers dinner group, and some of the members overlap. Starbucks will be a great meeting place for any of them who want to get together over coffee, she says.
Milligan lives within walking distance of the coffee shop, and really missed it when the other Starbucks closed, she said.
Maureen Kaufman was another regular of the Starbucks that closed, and is also delighted to have another back in her neighbourhood.
Newcomer Club members will likely just show up, "whoever wants to, whenever they want to. This is a lunch group who plans to do coffee as well. I can't wait to get back," said Kaufman. "It's going to be good to be back with the girls."
Five of the women stopped by the Queen Street coffee shop Monday morning, and had a quick look inside, courtesy of Amanda Hansen, director of sales for the hotel, and general manager Eric Quesnel. They were impressed by what they saw, and plan to be amongst the first customers once the ribbon is cut at 9 a.m. Wednesday, Sept. 29, and the public is invited inside.
"This is a beautiful
environment, and a great location, with the post office across the street and valu-mart right next door if you want to get groceries," says Milligan. "Everyone is looking forward to it as a place to meet friends and maybe business associates as well."
Milligan says when her adult kids come for a visit from Toronto on a Saturday morning, their first stop has always been the Starbucks, before it closed. "It was just part of their routine. It's such good news to hear that it's back. There has been a real void."
There are plans for two patios and a courtyard as well to open in the future, says Hansen.