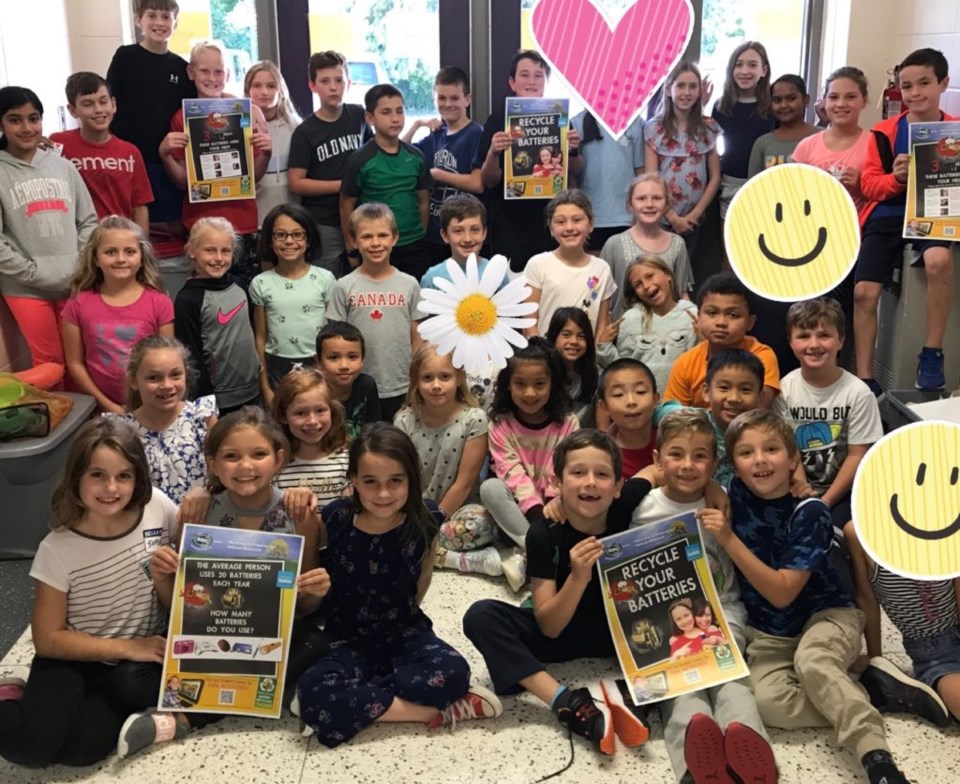 The Eco Club at St. Davids school has begun their second annual Ontario Schools Battery Recycling Challenge.
Last year, St. Davids was a top recycling school in Canada, and won money toward purchasing learning materials for students.
This year the students and staff would like to collect even more! If you have button cell, nine-volt, six-volt volt or regular alkaline batteries, please drop them off at the office, so they can be added to our school's recycling program. Before coming, please tape both sides of all button cell batteries, and tape the positive and negative terminals on nine and six-volt batteries, before dropping them off at the school.
The school is unable to accept lithium or rechargeable batteries at this time, but encourages you to find your nearest recycling centre, in order to keep batteries out of landfills (makethedrop.ca).
St. Davids School says thanks in advance for any support from the community in our initiative to make our planet a cleaner place for our children.