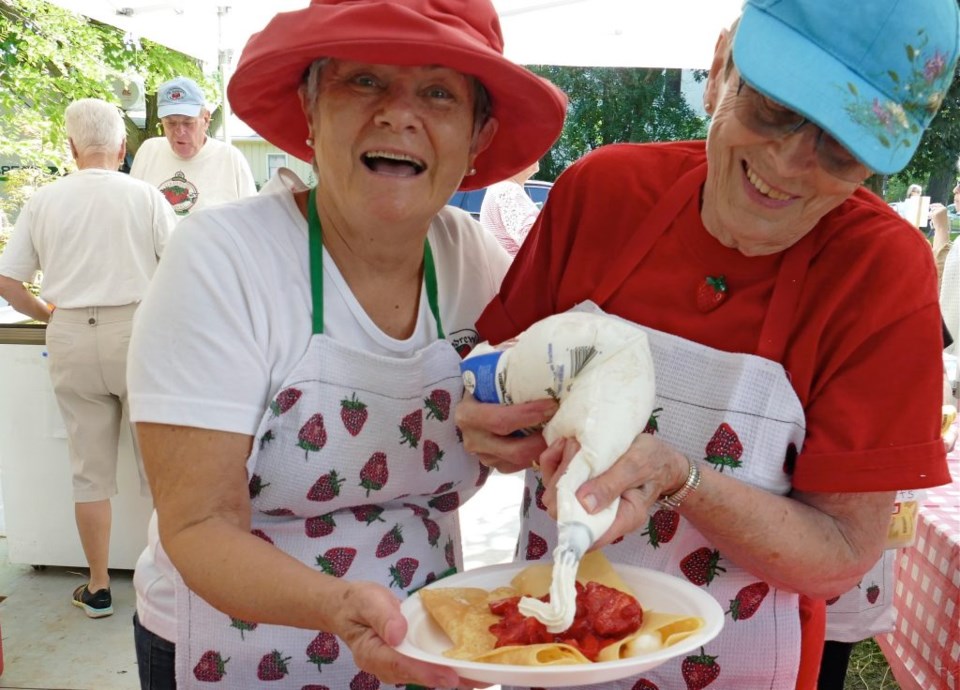 There will be flats of fresh, juicy local strawberries for sale at St. Andrew's Presbyterian Church, and other goodies prepared by volunteers for the popular annual Strawberry Festival, Saturday, June 18.
"We're all excited to be back, with mostly everything from other years, and a few small changes," says volunteer Elaine Landray.
Expect to also find strawberry shortcake, crepes, and strawberry jam.
In addition to fresh berries for sale, some of them donated by Seaway Farms, there will be fresh strawberry jam made by church volunteers next week.
There will be lots
of goodies on the bake table. And as usual, volunteers will be providing great barbecued selections. Also enjoy some delicious frozen yogurt.
There will be a used book sale, and inside the church hall, a silent action and tour of the historic church, with history provided by Richard Merritt — plan to wear a mask inside. It will be the first festival for interim minister Rev. Clyde Ervine from St. Catharines, who has come out of retirement to help the church. "He is doing a wonderful job," says Landray. "We'd like to keep him."
Musical entertainment will be going on throughout the day, with the Ukesters and other bands, and activities for kids, including sit-down art for them to enjoy.
The festival, Saturday, June 18, runs from 9 a.m. to 3 p.m. at the Simcoe Street church. Admission is free.